Latest posts by Total 3D Printing Team
(see all)
The stress of shopping for gifts can really take the fun out of the holidays. You hate the crowds and the cut-throat capitalism that starts way before Black Friday , and you're trying to come up with an idea – something more personal (and easier!) to give the people you love. The perfect gift, per se.
No worries – your 3D printer is here to help. With hardware becoming more accessible and affordable every year, hobbyists and professionals alike offer an explosion of DIY ideas and cool things for all the folks on your list, as homemade as the macaroni portraits still hanging on your mother's fridge and as useful as her favorite coffee mug.
Our Top 20 3D Print Gift Guide
Here's our handy guide to get your ideas flowing.
1. Jewelry
You don't have to know anything about carats to give jewelry for the holidays. 3D printed jewelry is great for small individual printed gifts such as rings, earrings, bracelets, etc. Plus it lets you think outside the Tiffany's gift box to make something that's completely personalized – not just by engravings, either.
If it's a shape that can be worn and material that can be melted into a filament, you can 3D print it. Check out Cult's pattern archives to get you started.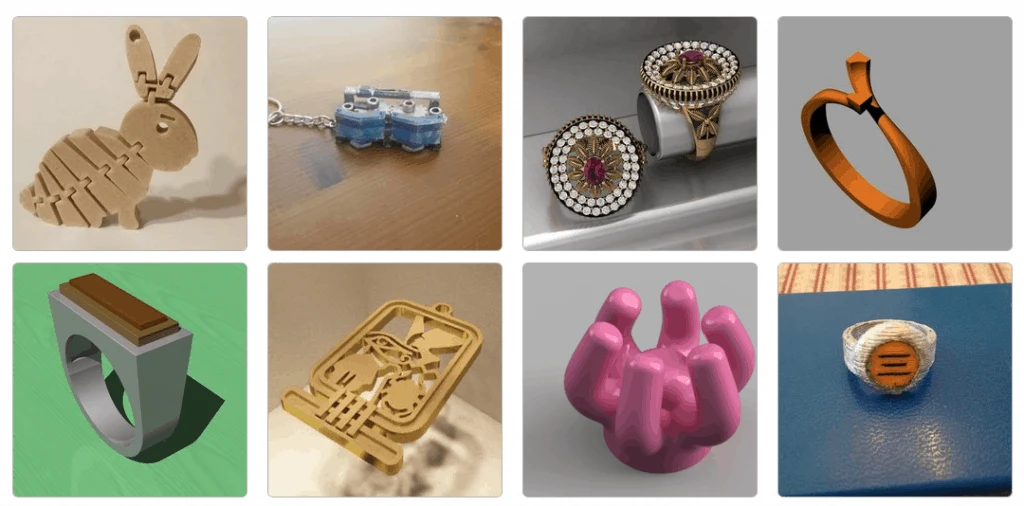 2. Containers (including for food)
Depending on where you are in life, containers are either the most boring OR the most useful thing on the planet. But 3D print can make everyone on your list excited to get new ways to store their stuff. You can go as minimal or elaborate as you want, which is a running theme in this list.
Hollow boxes are some of the easiest ways to get started with 3D printing: the plans are basic, the shapes are in line, and several types of filament are rated safe enough to use as food storage. (Double check which ones before you buy!)
Already over plain ol' cubes? Just like with anything you can 3D print, you can add as much elaboration as your CAD can handle. Raised monograms in the font of your choice, motifs from favorite fandoms, handles and locks – get some great ideas here.
3. Phone stands/accessories
As phones have grown more elaborate, they've also grown more indispensable. And expensive. Now we can't imagine how to live without them, or how to replace them when they break. That's where your 3D printing skills save the day.
Your ability to 3D print stands that fit the exact dimensions of your loved one's phone, or a cover that hides the exact spot they cracked the screen last month, will earn you respect that will last well beyond the holiday season. Bonus points if you throw in a bag of rice (just in case).
4. Picture frames
For those on your list who insist that technology will never take the place of good old-fashion human connection, show them extra love with a frame built (or at least designed) with your own two hands. Sneak in a photo that reminds them of their favorite times, or an original piece of art they can admire wherever they choose.
They'll think of you much more often than if they had to buy their own frames, and you can take the opportunity to personalize their view even more. Practical AND touching! Learn how with a few 3D print designs here.
5. Figurines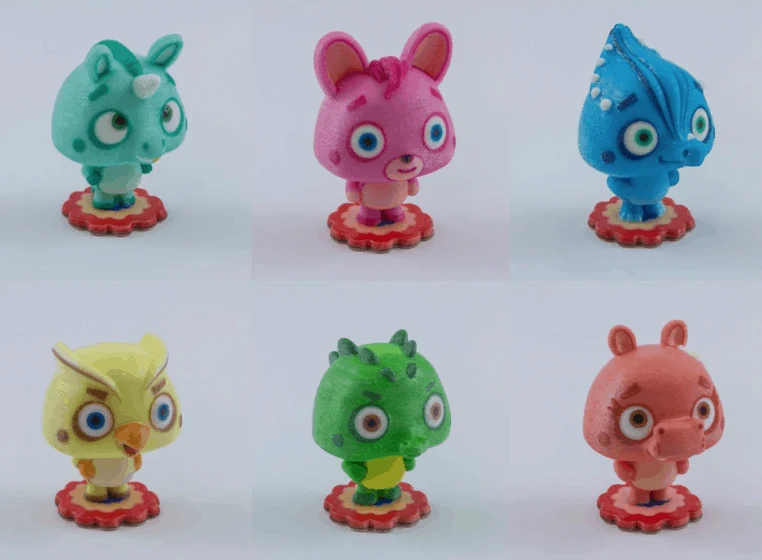 If you've had your 3D printer for any length of time, you've stumbled across some dedicated fans of all kinds showing off their plastic menagerie building skills. Why not harness their passions for your own gift-giving prowess? 3D printers are great for figurines and other character-based collectables.
You can replace someone's long-lost favorite figurine, or replicate one they've never been able to quite get their hands on, or create an entirely new version of a beloved character. There may be a learning curve for getting the print details just right, but lean on the work of others if you're unsure where to get started or where you've gone wrong. Learn how to get started here .
6. Customized puzzles
If you've given up finding jigsaw puzzles that can last more than ten minutes against your world-champion family get-togethers, or if you like the challenge but hate the pictures you find in stores, make your own! 3D printed gifts means 3D pieces, and printing your own means embellishing however you want.
Copy something from the internet like these , or make your holiday gatherings a test of wits personalized for the intellects that will be gathered together. Plus, printing your own means you can make a personalized gift you know will be just the right amount of pieces for whoever you give it to.
7. Pens (printed BY 3D and also 3D printing pens)
Good ink pens are one of the finer things in life and excellent printed gifts for someone you'd like to honor but don't know well. Unfortunately, impressing someone like this gets expensive, especially when you get into the realm of personalizing.
With a 3D printer and an ink cartridge fit for your specifications, you can make a pen with more personal attention and way less cost. If you really want to get fancy but stay on theme, there are also 3D printing pens, which are handheld, freeform 3D printers that you wield like a drawing utensil to print out whatever your imagination commands! Here's a few to get you started.
8. Utensils
You won't be able to replace Grandma's fine china with a 3D printer (yet), but you can help out the campers and new parents in your life. The internet is full of blueprints for big, simple eating utensils that have safer and more rugged shapes than traditional tableware.
Pair those with food-safe filament types, and you've got a way for outdoorsy folks to carry specialty items they wouldn't otherwise want to get dirty. Add on bright colors and you'll save new parents the headaches of looking for baby-safe pointy things that will stand out in the dishwasher and drawer alike.
9. Everyday fixes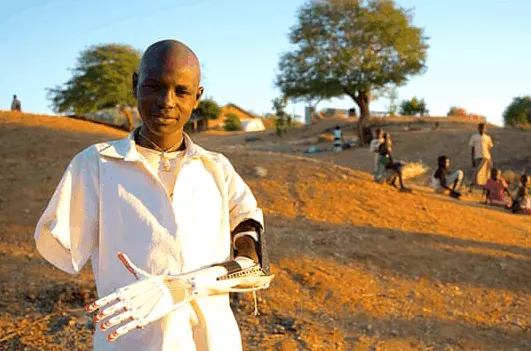 If you've got someone on your list who says they don't want anything, respect that. But don't despair. You've got a great multipurpose tool at your disposal with a 3D printer, so ask if they have anything that needs fixing and offer your help.
You'll both be surprised how much you can repair with a 3D printer and Google: everything from replacement cup handles to mechanical limbs have instructions somewhere out there. Don't be afraid to share your maker abilities to make the world a better place for your loved ones!
10. Buttons/pins/patches
3D printing is all about marrying the practical with the fantastic. Harness that duality to help your gift list wear their fixes on their sleeves. An exact match for a button that went missing on a favorite coat would make a great present to show your attention to the details of someone's life; 3D printed pins with favorite symbols or slogans will make a receiver feel understood. You can print anyone's point of view for them to proudly display.
11. Ornaments
If you're in a festive mood this year, check out patterns for 3D printed ornaments for your 3d printed gift. These make great early gifts for those you'll see before all the official holiday hoopla gets started, or for those on your list who love decorations they can re-use every year. 3D printig materials are sturdier than traditional materials like tinsel and glass, so you'll be able to give the gift of celebration for years to come.
12. Specialized grooming equipment
Bodies are weird, and so are the ways we keep them in tip-top shape. Take advantage of how customizable your 3D printing is and put it to work on a mustache comb , backscratcher – anything that helps the receiver take care of themselves exactly the way they want. Make sure you won't get any weird looks when they open it; other than that, go nuts!
13. Placemats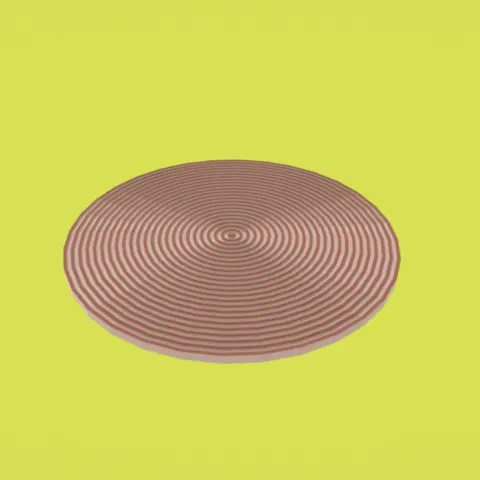 At a certain stage of life, everyone realizes they need placemats without knowing the least bit how to decide on what kind. Take the guesswork away for new homeowners, newlyweds, new grads, or new parents (or old parents with a new table) by printing a set for them.
Another easy shape to design, 3D printed placemats also have the advantage of being easy to clean on the spot without having to get to a washing machine. The small but present porousness of the weave lets the mats breathe and drain of moisture while catching spills before they hit the table. They may not sound glamorous, but the right person will love you for them.
14.Hobby accessories (loom frames, knitting needles, easels)
Getting a new hobby usually means spending more than just time, so help someone discover a new passion this holiday by printing accessories that match their interests.
Plans for weaving looms , knitting needles , art easels , paint trays – anything above a certain level of precision will help them hone their skills without getting in the way of their developing style. This is one present that's better to spoiler alert ahead of time so you can get the specifics from the source and make sure you're not guessing at their needs.
15. Pet accessories (Scratching post for cat, chew toy for dogs, play tubes for small rodents)
Our animal babies deserve love too, and it's easy to give a 3d printed gift to them with your 3D printer. Use tough filaments with some give for felines who need a place to scratch their claws , and use a tight weave for canines who see the world as their chew toy .
Assess the level of playful destruction you're willing to put up with and that will be safe for your buddy's play style, and print your best playtime ever! And don't leave the more unconventional pets out of the fun, either. 3D printing makes for great rodent runs , crates , snake basking rocks , and bird perches .
16. Car accessories (floor mats, mini trash can, custom license plate frame)
When you can't afford to imitate those yearly car commercials with big bows on a new Lexus, treat your friends and family to a 3D printed gift that will make their current wheels better.
3D printed car floor mats have the same advantages of place mats: easier cleanup, more solid construction, slower wear for something that's constantly under foot. Mini trashcans are a great thing to have sprinkled throughout a vehicle, and a homemade one will avoid the "I bought this because you're a slob" vibe of something mass-produced.
Anyone proud of their school, sorority, state, pet charity, anything that says "them" will love the street-legal customization of a personalized license plate frame that fits their car and their life perfectly.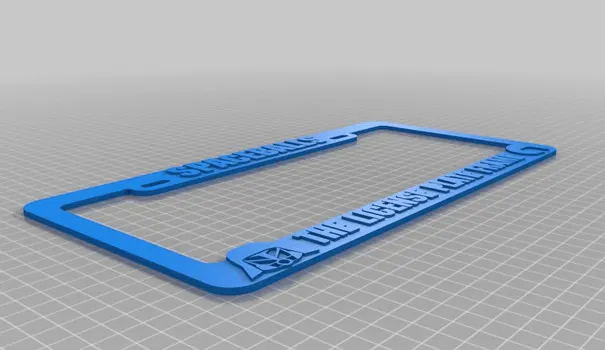 17. Key hook/keychain
The best gift I ever got was the last ten minutes back from my morning routine. I got them back in the form of a key hook hung right next to the door, where I can know they're hanging for me to scoop up on my way out without having to dig through the seven million other places they could have been before.
Give someone on your list the same peace of mind by printing them a place to keep their going-out necessities where they don't have to think twice about it. And if you're feeling extra helpful, printing a matching key chain will keep their keys noticeable as they move through the rest of their day too.
18. Building blocks
If the star baby of the family has already been showered with everything their parents could think of, give them a simple yet effective playtime set of building blocks. Like puzzles and figurines, these blocks can be as elaborate or as simple as you feel is best.
You can round the edges for someone prone to teething, you can recreate parts of a castle for an aspiring dragon-slayer, you can build words and letters into the side for preschool readiness – whatever works ! And best of all, you can replace anything that gets broken, lost, or just plain disappears without worrying about finding another exact match or buying a whole new set.
19. Tea pot
Cold weather always brings the tea people out of the woodwork, and if you have anyone like that you need a great gift for, 3D printing a teapot would be perfect. It's the pinnacle of the practical/thoughtful combination that makes the best presents, while being general enough for several different types of use if you're not 100% sure which one the recipient likes best. If you don't feel like you're up to designing your own, the internet has you covered .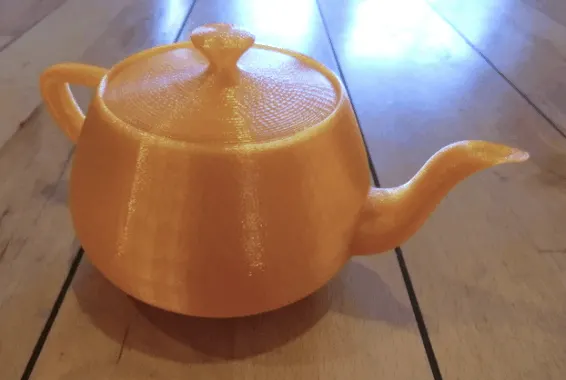 20. Bobby pins/hair pins
Anyone who uses these can always use more, especially if you round off the ends of yours for more comfortable wear than traditional straight-edged hairpins. Find a pattern that matches what your recipient wears, then print as many as you can.
This is great for college friends while you're still in school, or for anyone, you know who is living in a dorm or bathroom-sharing situation. Couple them with a matching container and they'll appreciate them even more.
These are just a few ways you can use your 3D printer to work for you this gift-giving season. Check out our project files for more ideas, and happy printing!