Latest posts by Melanie Griffin
(see all)
Wax seems like the opposite of a good 3D printing material. Its defining property is how changeable it is, never quite hardening to settle into a definite shape, always moldable at the slightest push of a finger.
But, when we learned that you could, in fact, get great 3D printed objects from wax material and filament, we were very pleasantly surprised, even more so when we saw how easy it is if you have the right additive manufacturing equipment. We're passing that knowledge on to you for your own personal enjoyment and use.
While most 3D printers CAN be modified for wax printing, some are better suited than others. To cut right to the chase, these are the best wax 3D printing options to produce optimal results…
Use the PrintDry System with Flexible Filaments
Quickly drying resin based filament is key to maintaining structural integrity. Particularly for wax-style filaments, we use this system to prevent ambient moisture from corrupting the filament.
Buy at MatterHackers
We earn a commission if you click this link and make a purchase at no additional cost to you.
Best Wax 3D Printers
These are the best 3D printers for wax: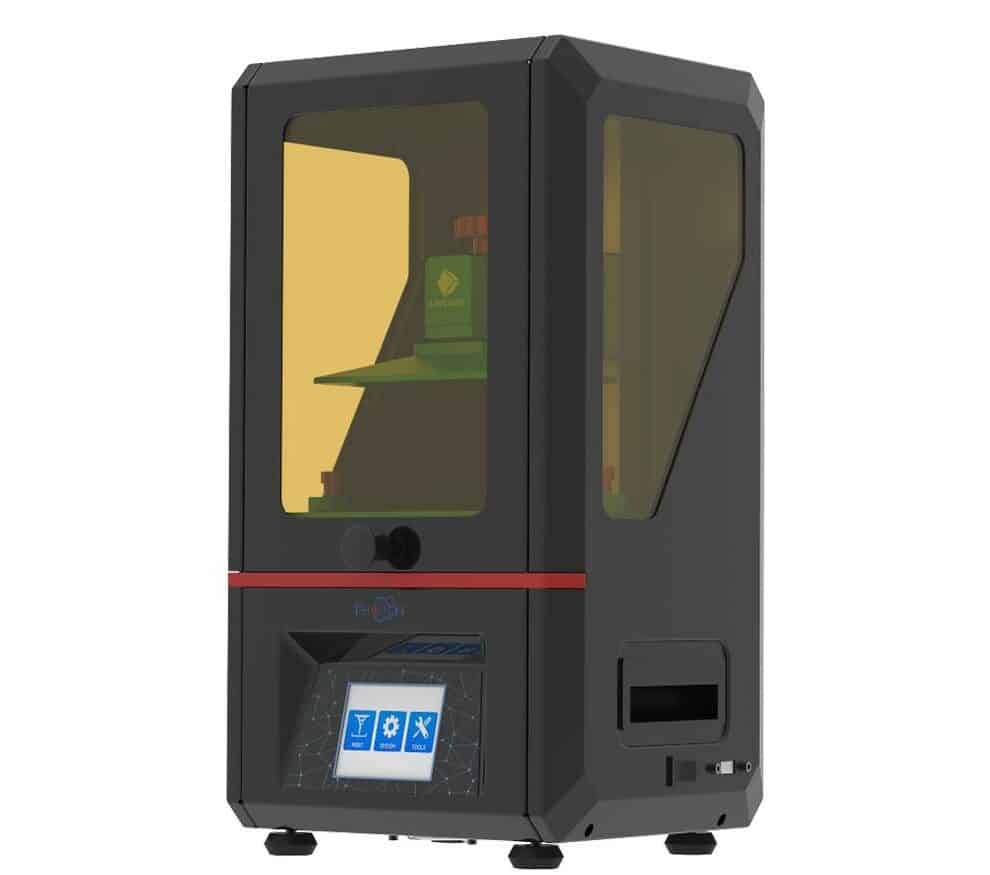 This is more of a budget friendly option. Very capable, great value for the money. Especially for this printer, we recommend investing in the PrintDry kit to rapidly dry to maintain structural integrity post printing. ALSO: some users report issues with the material not sticking to the smooth surface build plate.
In this case, use 80 grit sandpaper to coarsen the build plate and smear a layer of resin (not WaxCast) onto the build platform as a surface finish, then expose it to the sun for 5+ minutes. Recommended Wax Filament: MakerJuice WaxCast resin.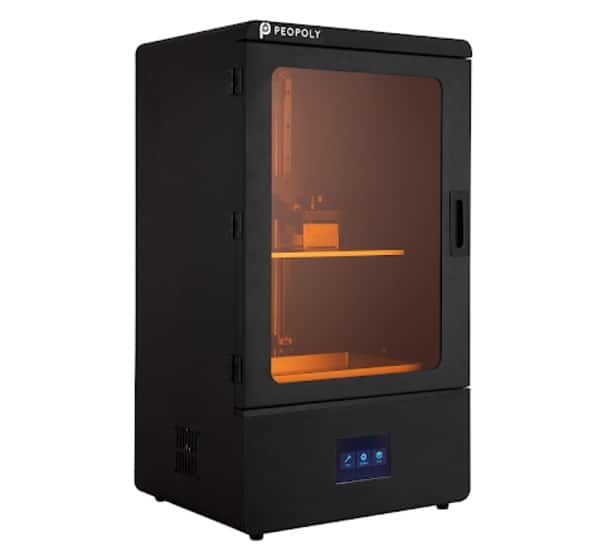 This is certainly a higher end unit (one of our favorites), but if you can swing the price, it's the best option. As a resin-based 3D printer, it's particularly adept with wax-like printing filaments. Recommended Wax Filament: MOLDLAY filament available here.
Check out the full Phenom review here.
Substitute With
Get the Peopoly Phenom Instead | Matter Hackers
Unfortunately the Phrozen Transform has had supply issues recently. It's out of stock everywhere! Instead, I recommend the Peopoly Phenom as an excellent (if not better) resin-based 3D printing beast.
Check Price
We earn a commission if you click this link and make a purchase at no additional cost to you.
Solidscape S390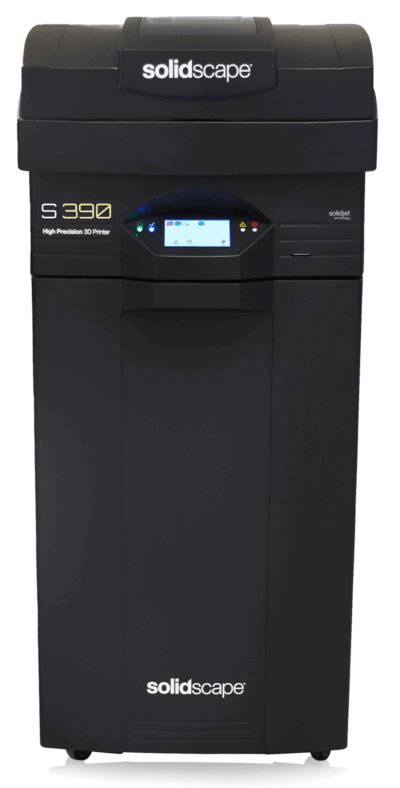 Built for jewelry makers, the Solidscape S390 is perfect for those who are looking for fast, accurate, and precise 3D models. You can use this 3D printer to create wax models that serve as casts for your jewelry.
The Solidscape S390 comes with a lifetime printhead warranty, so you're never going to have to worry about that. You can choose from among five resolutions, from 25 to 50 micrometers.
This printer also delivers the sharpest details in any print. You can get castable models. Further, it comes with a power regulator built-in.
But this printer can be expensive for most people. However, if you are a serious jewelry designer or 3D printing professional, this will be a good addition to your arsenal.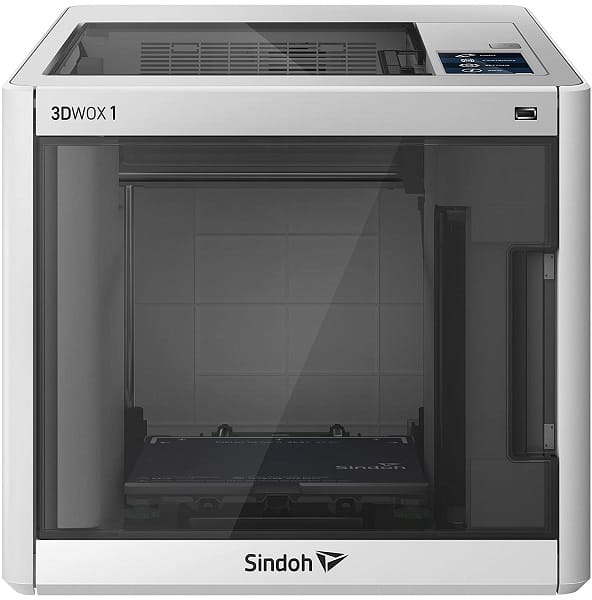 The Sindoh 3DWOX 1 Wax 3D Printer has a sizable build volume of 8.2 by 7.9 by 7.0 inches (210 by 200 by 195 millimeters). This printer works with third-party filaments, which allows you to use the material you want without worrying about where to get it.
It's very easy to set this printer up with the assisted bed leveling feature. You can also load filament automatically.
The metal bed is very flexible. You don't need to scrape the finished print off the bed. What's more, the nozzle cleans itself.
This quiet worker also has a HEPA filter that helps deal with the fine particles created during printing.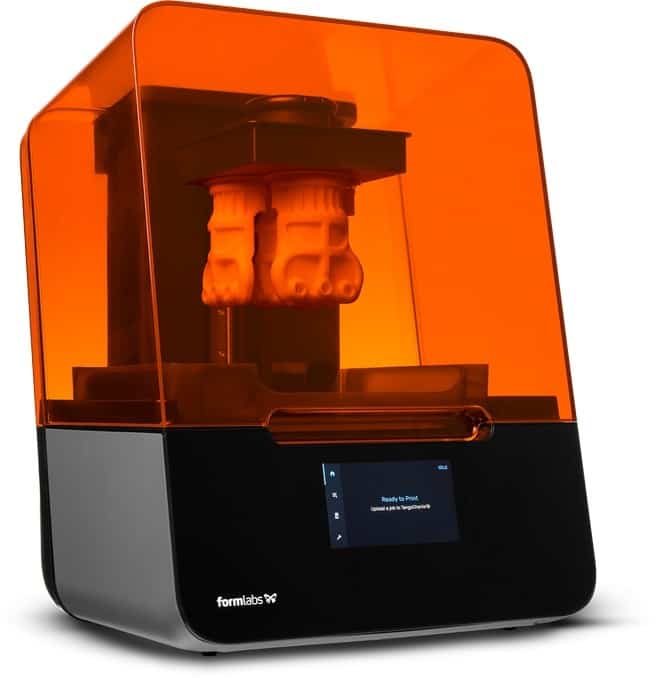 The FormLabs Form 3 is an excellent 3D printer that works fast and can give you models and molds printed with castable wax. It's easy to use, with everything coming to you as a plug and play: no tweaking, no adjustments, and calibration required.
It does cost a lot of money, with prices starting at more than $3,000. But at that price, you will be rewarded with easy and fast printing times. Almost no clean-up is necessary.
Another thing you should know is that Form 3 is not an open-source printer when it comes to filaments. You will need to buy the resins from FormLabs, as well as other consumables such as the resin tank.
However, this printer gives you excellent prints. Fine details, smooth curves, almost burnished surfaces are what you get. It's doesn't look like it came from a 3D printer because the layers are not that visible.
This printer can print with resolutions of up to 25 micrometers. You can also send your prints via Wi-Fi.
Add the touchscreen that allows you to control the printer and the sizable print area of 5.7 by 5.7 by 7.3 inches (145 by 145 by 185 centimeters), and you have a serious contender for a wax 3D printer.
Best Wax 3D Printing Services?
Solidscape has a great variety of choices for you, no matter what kind of 3D printing process with wax you ultimately decide on.
Sculpteo print on demand services are an excellent alternative if you don't want to jump all in with your own 3D wax printing equipment. We understand – that can get expensive if you're adding it to your current wares – and so does Sculpteo, so they'll give you a taste on their own machines for less than setup costs for a new printer.
EnvisionTec is all business with its line of printers designed to help you print multiple molds for custom designed jewelry or dental work at once. Their machines get a bit pricey for hobbyists, but they can't be beaten for professionalism.
Finding a 3D wax printer shouldn't be a major hassle no matter what you want to use it for. Use these details to find your best fit!
Our Pick
We love the Anycubic Photon | Amazon
Dead simple to set-up, comes pre-assembled, intuitive touch-screen and exceptional level of detail. This machine empowers CREATORS, without expecting you to be a mechanic. The small - but precise - print bed is perfect for miniatures.
Buy at Amazon.com
Buy directly at Anycubic
We earn a commission if you click this link and make a purchase at no additional cost to you.
Frequently Asked Questions
Question: What applications can I use 3D wax printing for?
Answer: One of the most important uses of wax 3D printing is in the making of molds for jewelry. You can design a mold and save it as a 3D file, load the design on your 3D printer and wait for the model to be finished.
Once you have the wax model, you can build a mold around it and then melt the wax inside to create a hollow space. You can then pour the molten metal into the mold and wait for it to harden.
You now have created a new piece of jewelry. The design can be as intricate and complex as you want. You can also print models using wax-like filaments. These filaments have the same properties as wax.
Question: Can you use wax 3D printers to make jewelry?
Answer: It is possible to use precious metals in creating jewelry, but right now, most jewelers are using w3D printing to make molds where they can pour molten gold, silver, or other precious metals.
A wax 3D printer, in short, will replace the tedious process of hand carving the wax mold. If you want to 3D print using gold, you can invest in a direct metal laser sintering machine.
This machine can solidify gold powder using a lower. However, they cost around $150,000.
Question: Is wax 3D printing any different from traditional 3D printing with plastics?
Answer: Printing with wax has a very similar process to printing with plastic filaments and resins. The printer will create the model layer by layer. As such, working times and the final results are nearly identical.
However, it's easier to smooth out the surface of wax models. What's more, you can use it when you want to cast metals, making it a suitable material for jewelry mold making. You can also use it for casting silicone.
Question: Is it more expensive to 3D print using castable wax?
Answer: Yes. A big factor for the significant difference in pricing is that castable wax is much more expensive than filaments and resin. Plus, the printing technology used is usually costlier than your standard FDM and SLS 3d printers.
To provide you a clear idea of how much it costs to print a using castable wax, we downloaded a darth vader ring design from Thhingiverse.com and submitted that to Craftcloud for an instant quote.
If you print that ring using castable wax on an MJP printer, you will need to pay $57,33. Compared to $8,80 for polypropylene using SLS printers and $9,25 for PLA using FDM printers, castable wax is more than six times more expensive.
Take Your 3D Printing to the Max with Wax 3D Printers
It is amazing just how 3D printing has improved over the years. We now have capable 3D printers that work with an amazing array of materials, from plastic to nylons, metals, and wax-like. As such, our workflows and processes are made even faster and easier.
Now that you know how wax 3D printing works, as well as some of the best printers and materials you should consider, why not give it a whirl?
Further Reading on Printing Materials and Applications