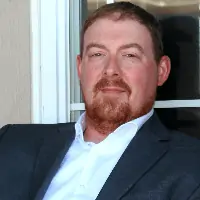 Latest posts by Justin Caldwell
(see all)
Is 3D printing fun for you? Do you find excitement in the idea of taking some basic materials and turning them into an object you can use? If so, can you imagine how much more joy something so special can bring to children?
3D printing is an amazing and creative market, and every child should have a chance to watch an object come to life at once during their childhood. And 3D printing continues to expand and grow. Today it is a part of several industries, including healthcare, architecture, and many others.
So no matter what field your child is interested in, there's a good chance 3D printing can have an application. 3D printing in school allows them to explore what this new technology is capable of doing and the impact it has on the world around us.
But which ones are the best ones for schools and how do you find the right 3D printer? Here are a few of the best 3D printers you can purchase for your classroom.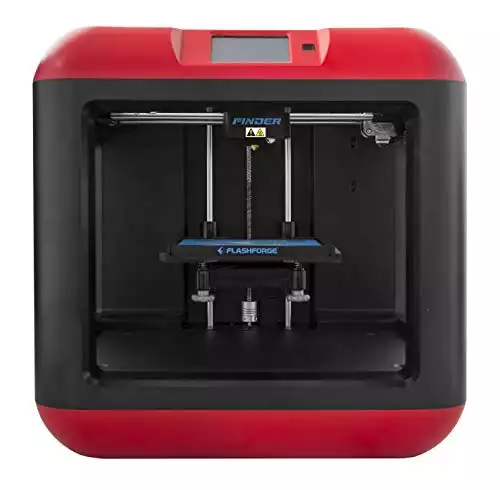 FlashForge Finder 3D Printer | 3D Printers Online
Beginners benefit from the slide-in build plate, assisted bed-leveling, and intuitive color touchscreen. And parents and teachers appreciate its quiet and safe operation. The Finder uses only non-toxic PLA, and the heated components are safely encased.
Check price
Buy at Amazon.com
We earn a commission if you click this link and make a purchase at no additional cost to you.
The Flashforge Finder is a really good starter 3D printer for students with potential for the more advanced students. It packs some really nice features and offers a lot out of the box.
Because of its focus on ease of use and simple interface and software, it is the perfect printer to get you started with 3D printing.
I personally love the proprietary filament management system. The filament is contained inside a cartridge that slides into the back of the printer with an automatic filament sensor, working just as easily as a traditional printer. This makes filament management a breeze; extremely approachable for students.
The other standout feature is the auto-leveling print bed 3D technology. This is a feature mostly found on expensive printers that allow the user to precisely calibrate the distance between the nozzle and the build plate. It uses a sensor on the print head as well as very informative messages on the touchscreen to allow the user to quickly and easily calibrate the printer.
All in all, the Finder really takes the common friction points out of 3D printing (additive manufacturing). Students can focus on be creatively engaged vs troubleshooting.
Further Reading: Full Flashforge Finder Review.
If you're teaching older high school or college students, the Lulzbot Taz 6 FDM printer might be the 3D printer you need. While this Lulzbot Printer is one of the bigger 3D printers available on the market, its large build volume (print volume) allows you and your students to print off more than one object at a time.
Setting up the Taz 6 will take you a little longer than it will with the Dremel, but you can probably get it done in less than an hour. Once you get everything figured out, it'll make much more sense and become second nature. Check our full Taz 6 Review here.
For your students, the Taz 6 ships with software which helps them learn how 3D printing works. More advanced students can jump right into the settings where they print almost anything they want.
With an LCD display, students can see exactly how much progress has been made on the current print job, along with how long they can expect to wait until it is completed. The Taz 6 is a little noisier than other enclosed 3D printers, so be aware of that if you plan on starting a print and then teaching a lesson.
The Taz 6 offers an all-around high-quality printer that lets you automate your 3D printing sessions. This 3D printer gives high school and college-aged students a leg up as they get ready to enter the workforce Learning about 3D printing may wind up serving them well.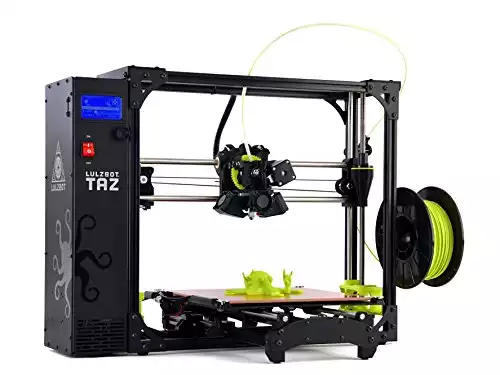 Even though the Monoprice Select Mini is a budget-friendly FDM 3D printer unit, you may be impressed by how well it's built. Moving parts within the printer are hidden from sight, which means you don't need to worry about little fingers finding their way into an area where they might get hurt.
On the front of the printer is an LCD screen so you can view helpful information such as the overall health of your printer and the progress of the current print job. The LCD also allows you to find files so you can locate exactly what you want to print.
The printer comes fully assembled, which is nice if you don't want to mess with a lot of set up. However, you will have to calibrate the printing bed, which shouldn't take too long. Otherwise, you're up and printing 3D objects before you know it.
Monoprice is known as a company that builds quality 3D printers, so you know you'll be getting a reliable 3D printer without breaking the bank. However, there isn't really such thing as a "cheap" 3D printer, so keep in mind that you're going to spend quite a bit.
With that in mind, the Mini 3D printing machine is NOT cost-prohibitive and does make it possible for some schools to have multiple 3D printers. If you're on a budget, the Monoprice Mini should be your first choice when it comes to 3D printers.
The Dremel 3D40 tops our list of best 3D printers for classrooms because it literally comes with lesson plans. There are 30 lessons included with the printer, and they can be used for third graders or high school seniors.
Every lesson included has a 3D model that comes with it. That means students have the ability to modify and adjust the object before they print it off.
With this printer, your students can learn the fundamentals of 3D printing while gaining the confidence needed to become comfortable with the device. The 3D40 is designed to be easy to use and safe in a classroom setting.
The printer isn't very noisy, so you can start a print session at the beginning of class and let it run without worrying about the need to talk over it. Plus, the object may be done printing by the time class is over.
3D Printing Experience in Schools
This is why it's so important that we bring 3D printing to our schools. We want our children to stay abreast of the latest technologies and how to use them safely. Teaching our children how to use 3D printers while they're young opens the door to many opportunities as they move forward.
As more and more 3D printers enter into classrooms, more and more children are discovering the fun and excitement they provide. But these devices aren't only for engineers and architects. There are uses for 3D printers in biology and music.
3D printing encourages creativity and innovation as our children consider the blank piece of paper before them and imagine a real-life object they could create in only a few short hours.
That doesn't mean 3D printers are only for students. Teachers can use them as well to create educational tools as opposed to spending their hard-earned money on them. This means that instead of spending money on educational aids for all their students, a teacher could use a 3D printer and spend that money elsewhere.
Use Cases for 3D Printers in a Classroom
As we've discussed, there is a wide range of use cases for 3D printers in the classroom. Whether you want to add it to your already existing curriculum or build something brand new, there's a good chance you can find a way to incorporate 3D printing.
Here's a list of areas where you can implement 3D printing to show your students how it works and drive them to adopt this technology while being enthusiastic about its possibilities.
3D Printing
If you have a 3D printer in your school, why wouldn't you use it for a 3D printing class? You can educate your children all about the technology behind 3D printing. Students could learn more about two distinct aspects of 3D printing:
First, they could learn about the core functions of 3D printing. This involved understanding how to control a 3D printer and the right materials to use when creating a 3D printed object.
Second is understanding the key features of the 3D printer. This includes what the features are, how they work, and why they're important.
This provides students with a way to learn more about the mechanical aspects of the 3D printer. I don't know about you, but I usually learn something much easier when I'm doing it myself. Having a 3D printer in the school lets students see and learn up close and personal.
Engineering
Of course, when it comes to 3D printing, you almost have to throw engineering into the mix. Before 3D printing, it was difficult for teachers to find a way for their students to view their model in real life. Having a 3D printer would help solve this problem.
With 3D printing technology, teachers have the ability to teach their students many different engineering concepts. One example could be having students improve upon an already 3D printed model, then see how they turn out.
Biology
How can you use a 3D printer to enhance biology class? One way is through the use of printed anatomic models. Teachers can download these models online and print them off and use them as objects with which their students can study.
Having a physical representation of an organ will help students have a better understanding of the object they're studying. It can also allow them to show that they understand the object from a practical perspective.
Art
3D printing has long been considered a part of the art industry as it allows students to create 3D versions of their artwork. This helps to promote innovation and creativity among children while showing them the flexibility of these devices.
Math
It can be difficult to engage students in math, no matter what level you're teaching. Having a 3D printer can make this subject come to life. This could be in the form of using 3D printed objects to show percentages or learn 3D shapes like cones or pyramids.
With physical shapes and objects, students become more engaged and open to learning, which leads to an overall better experience for both the teacher and the pupil.
As you can see, there are plenty of ways an educational institution could benefit from owning a 3D printer. But what should these schools look for when considering a 3d Printer? Let's take a closer look.
What to Consider?
If your school is ready to purchase a 3D printer, then there are a few things you'll want to consider before making the final decision. Buying a 3D printer for your classroom is similar to buying one for your home.
That said, there are a few factors you may want to give serious consideration to so you can make an informed decision.
Setup
When it comes to set up, you'll want something that simple, straightforward, and easy. Fortunately, there are a handful of 3D printers available that don't require much in regard to setup. A printer that's easy to set up means you take it out of the box, load the filament into the printer and get started (PLA filament, PETG filament, ABS filament, and more..).
Note: With every year, more diverse filaments and filament types come on the market, including wood, resin (and special resin 3D printers), and even carbon filament. Be sure to check your 3D printer specifications to ensure it's compatible and/or upgrade nozzles / extruders if available.
There are also some that require a little bit of work during setup, but nothing too complicated. While these may require a bit more effort to get them up and running, they'll also save you some money. So if you're on a budget, you might consider going this route.
Size
When considering size for your 3D printer, you'll want to think about two things. First, the physical size of the printer itself. How much room do you have in your classroom to dedicate to a 3D printer? This will help you determine what size printer to purchase.
Most classrooms are probably best suited to a desktop 3D printer, but even this generalizations contains MANY nuances including whether or not it fills an entire desk, has a dual extruder, etc….
Second, size refers to the build volume of your 3D printer. Many people believe that the more print build volume they have, the better off they'll be. While this might be true for commercial 3D print businesses, it won't make much sense for use in an educational environment.
This is because large volume printers are going to take much longer to print an object. Instead of waiting an hour or two for a single object, you may be waiting an entire day. Plus, you're going to go through your materials much faster when using large volume 3D printers.
Cost
Even though the print quality of 3D printers has gone up recently, the price has dropped, making it easier than ever to find a good printer at a reasonable price. You shouldn't have too much trouble finding a 3D printer for nearly any budget.
Keep in mind that if you're on a strict budget, you may have to make a few sacrifices to find something in your price range.
Print Quality
As the 3D printing process continues to improve, so too does the physical design and print quality of 3D printers. However, just because you have a high-quality 3D printer doesn't mean you can leave it on at all hours of the day.
Quality 3D printers are made with great components, which means they'll be reliable when it comes to printing objects for you and your students. Usually, these types of printers also use high-grade filament as well.
Speed
The reality is that most 3D printers won't be able to complete a printing session during your class period. While today's printers are much faster, it can still take the better part of an hour to print off a small object.
Unfortunately, some 3D printers are on the slower side. If possible, try to avoid these for your classroom. You're not helping your class learn about 3D printing if it takes a few days for something to print.
Material
The vast majority of 3D printers you'll find will use one of two material types: PLA or ABS. Most people prefer PLA since its biodegradable and is a natural source and doesn't have any toxic byproducts. It's probably your best bet for use in a classroom setting.
While ABS is in and of itself great material for 3D printing, it does give off toxic fumes, which can eventually lead to health problems. No matter which material you choose, make sure your room has plenty of ventilation and ensure children maintain their distance while a print is in session.
FAQs
Here are a few of the more commonly asked questions about 3D printers for schools.
How much time does it take for a 3D print to complete?
This really depends on what you're 3D printing. Printing a 3D object can range from 30 minutes to a week. There are many factors that determine how long it takes, including the size and complexity of the object, the quality and speed of your printer, and much more.
How much electricity do 3D printers use?
Today's standard color printers are used by most people in their homes and use around 0.05 kilowatt-hours of electricity for every house they print. This is a pretty low amount. By comparison, a 3D printer will use roughly 50 watts of electricity for every hour you're printing.
What are some of the benefits of 3D printing?
There are plenty of benefits to using a 3D printer. These include ways 3D printing is revolutionizing and combining certain industries. Hospitals and health care professionals use 3D printed items to save lives. 3D printed items help to reduce the cost of items we use on an everyday basis.
With 3D printers, we can customize objects and devices for specific uses and rapidly create prototypes without wasting a lot of hours and resources.
Opportunities Abound: 3D Printers for Schools
Having a 3D printer in your classroom has significant benefits for the school, the teacher, and the students. It provides a way for students to learn more about 3D printing, while enhancing subjects like Biology, Math, and Art.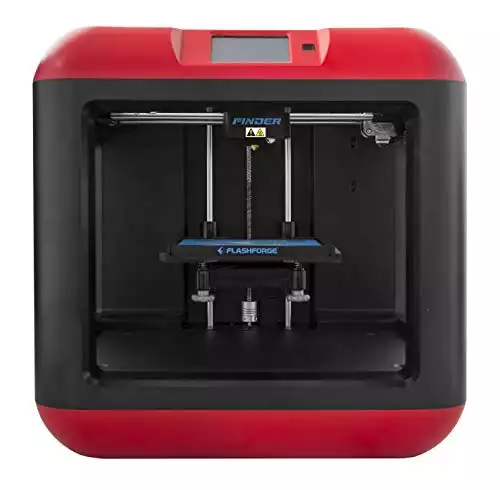 FlashForge Finder 3D Printer | 3D Printers Online
Beginners benefit from the slide-in build plate, assisted bed-leveling, and intuitive color touchscreen. And parents and teachers appreciate its quiet and safe operation. The Finder uses only non-toxic PLA, and the heated components are safely encased.
Check price
Buy at Amazon.com
We earn a commission if you click this link and make a purchase at no additional cost to you.
Additionally, allowing students to learn about 3D printing open doors into areas of learning they may have never previously considered. Or it may spark an interest in a subject they otherwise dreaded.
There are countless opportunities that come with having a 3D printer in your school, and you shouldn't have much trouble finding the right one now that you know what to look for. So what are you waiting for? Head out and get a 3D printer for your school!
Further Reading on 3D Printers: