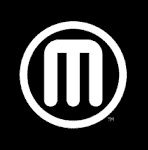 MakerBot – formally known as MakerBot Industries – is one of the major players in the desktop 3D printing space. They were one of the earliest companies to market and helped transition desktop 3D printing away from the experimental and towards the mainstream consumer.
Inspired by the RepRap project, MakerBot Industries was founded by Bre Pettis, Adam Mayer, and Zach Smith in order to produce professional 3D printers (as opposed to the more experimental RepRap projects). Since the founding in 2009, MakerBot has grown to become one of the market leaders in desktop 3D printing.
In 2013, Stratasys Incorporated – a leading in the traditional 3D printing space – acquired MakerBot. MakerBot now operates as a subsidiary, maintaining their distinct branding and servicing the desktop 3D printing market segment.
MakerBot currently offers three core offerings: the Replicator standard desktop printer, the Replicator Mini, and the much larger Replicator Z18. These three models are aimed at different markets, ranging from the home tinkerer to the more professional grade (and sized) Z18.
MakerBot Reviews
You'll find a full listing of all of the MakerBot reviews we currently have below:
MakerBot Replicator 2 Desktop Review: The MakerBot Replicator 2 is one of the more popular models from MakerBot. It's not without its problems, but it does do some things very nicely. Most notably, it's relatively easy to use and has a nice active user community. The importance of community cannot be understated. Many times, you can find solutions to common problems/issues long before customer support is able to address them. There's even some nifty workarounds or "hacks" that the community has developed. However, the Replicator 2 is still a "closed" system meaning that there isn't a whole lot of customization and tinkering to be done with the system itself. It's pretty much plug and play (which is good for most desktop users). You can read the entire review here.
MakerBot Comparisons
A lot of times, we get questions about comparing certain models. Below is a handy list of all of the comparisons we have done for MakerBot products so far (updated frequently):
MakerBot Replicator Mini vs Solidoodle 4: Part of the allure of desktop 3D printing is that – um – you can do it on your desk! 3D printing has been around for a number of years now, but primarily with big industrial machines. Early 3D printers for personal use were still rather large and clunky. Much like the evolution of the personal computer, 3D printer companies are offering smaller, more lightweight, options as well. The Replicator Mini really is a true "mini" printer. It has a small build area, so it's perfect for small projects. However, some people mind find this limiting which is why I've compared it to the Solidoodle 4. Both these printers are targeted at the same audience. Both have their Pros and Cons. You can read all about this comparison here.
MakerBot Replicator 2 vs LulzBot TAZ 5: We did this comparison because both of the printers are at a similar price point. The Replicator 2 comes in at around $1900, while the TAZ 5 sits at $2200 as of this writing. The Replicator 2 has the advantage of being first to market and benefiting from a broader marketing campaign in general. MakerBot just has a better PR system and established processes in place. However, the folks at LulzBot have been quickly – if quietly – building up a stable of high quality 3D printers to compete with companies like MakerBot. LulzBot is a huge supporter of the opensource 3D printing space, so they try not to hide anything about their software or hardware. All in all, a very good contrast between the established brand and the new upstart. There are things to consider for both, but we definitely have a favorite. Check out the full article.
MakerBot Replicator 2x vs Ultimakor 2: This is another comparison of two very popular 3D printers. The Ultimakor doesn't have dual extruders, but has plenty of filament compatibility (supporting ABS, PLA, U-PET). Both printers are closed systems, but the Ultimakor is a bit more accurate in terms of end prints. The flip side of this is that the Replicator 2 has a bigger build area. If you are looking for a Replicator alternative, this is definitely a comparison to check out. See the full article here.
MakerBot Replicator 5th Gen vs Printrbot: The 5th Gen and Printrbot couldn't be two more different 3D printers. The 5th Gen is a closed end system that is pretty much plug and play in terms of getting your first print out the door. On the other hand, the Printrbot is a very "DIY" type set-up. You'll have to dedicate some initial hours (possible half a day) to just get the Printrbot set up. The nice part about the Printrbot is that 1) it's very affordable at just under $600 per unit and 2) it's an open architecture system. You can customize and tweak as needed, learning from experience or digging through forums/communities for modifications. Of course, there is a much steeper learning curve and time investment required. You can read the full comparison here.