Latest posts by Total 3D Printing Team
(see all)
3D printing offers amazing possibilities for producing a wide range of products, designs, and prototypes for a wide range of purposes. While many professionals and businesses utilize 3D printing in various ways to better serve their clients, hobbyists make up a large portion of the overall industry as well. Each day, many beginners that are brand new to 3D printing order their first printer, load their first filament, or design their very first model.
Part of what makes 3D printing so interesting is the vast array of different products available and the ever-expanding list of new and exciting advancements in 3D printing technology that seem to happen almost daily.
There is a wide range of available software for professional 3D printers and beginners alike. Each piece of software comes with its own advantages and disadvantages, and some are better for use by more experienced users as opposed to those just starting out.
However, regardless of your experience level and exact 3D printing needs, there are many great choices when it comes to 3D printing software that will offer you a full range of capabilities and quality designs you can be proud of.
Once you have a bit more experience with 3D printing and learn a few of the finer points it is a little easier to select software that will be a good fit for your needs.
When you are a beginner it can be much more difficult as you do not yet have the hands-on experience that can help you know what details or features will be the most important for your purposes. Therefore, we thought it might be helpful to offer a peek at some of the most useful 3D printing software for beginners that will help you get started easily and quickly.
Buy 3D Modeling Software | Autodesk
From beginners to professionals, Autodesk has 3D modeling software designed to meet your needs.
Check Price
We earn a commission if you click this link and make a purchase at no additional cost to you.
So without further delay, here they are.
Key Considerations Before You Buy or Try
Before you purchase or download free 3D printing software for your 3D printer, there are a few important considerations to think about. If you are a beginner you may not know the exact answer to all of them but they can give you a little better idea of which piece of software might be a better fit for what you need.
Purpose
3D printing software can sometimes be a bit more geared towards a particular 3D modeling purpose, such as art or engineering. While much of the available software is capable of many different types of 3D printing activities it is best to avoid those that are designed for very specific uses until you have more experience.
Cost
Cost is always a consideration when you buy any type of product. However, with 3D printing software is best to avoid spending a large sum of money of software until you know exactly how you will be using your printer. Additionally, if you are a hobbyist and not utilizing 3D printing for commercial purposes then there are many different types of software available at no cost.
Ease of Use and Support
It can make your first 3D printing experiences much easier if you choose software that is intended for beginners and one that offers support such as tutorials on the web or a website with instructions. Also keep in mind compatibility with your 3D printer. A specific 3D modeling program might have better integrations with specific 3D scanning or printing capabilites.
Best 3D Printing Software for Beginners
123D Design
123D Design software is a great place to start if you are brand new to 3D printing for several reasons. It is intended for beginners so the software is easy to navigate and offers a simple layout that is easy for first-time users to understand and use. Perhaps equally important, it is offered as part of an eight app package designed by Autodesk that is available at no cost.
Each app offers different capabilities and they work together seamlessly when it comes to transferring files and manipulating 3D designs. As a beginner, having eight 3D modeling apps that are compatible out of the box can make your life much easier and help you avoid some of the potential headaches involved with learning to 3D print effectively. The software is compatible with PC, Mac or iPad and available for download on the Autodesk website.
3DTin
3DTin is another free option for quality software but it offers something that most other 3D modeling software does not, there is no software to download. This modeling software is 100% browser-based so you don't have to worry about compatibility issues, taking up valuable space on your hard drive or a complicated process to get started.
With 3DTin you can begin working on your very first product design within just a few minutes as all that is required is creating a user account. While most of us have enough usernames and passwords to remember already, signing up for 3DTin is well worth it, as a user account automatically gives you access to a very large selection of existing 3D models.
The software is geared towards beginners who are learning to 3D print for the first time so it is intentionally simple to learn but still offers a high degree of flexibility and design customization. If you are looking for the simplest software available and not particularly tech-savvy then 3DTin is an excellent choice.
GLC Player (Free Software)
GLC Player is free 3D printing software that allows you to view and navigate models in multiple file formats such as OBJ, OFF, COFF, 3DXML and STL. It is compatible with Linux, Mac or Windows operating systems and is a good tool for those who are new to 3D printing as well as mid-level users.
It offers a range of capabilities such as storing your different albums of models, multi-capture functionality, exporting in HTML, and a wide range of navigation choices. The software is easy to use and simple to learn, making it well worth considering if you are just beginning to learn about 3D printing. All this makes GLC Player a great free cad software for 3d printing
OpenSCAD 3D Design Software
OpenSCAD offers a bit of a different focus compared to other free 3D modeling software choices and centers its attention on CAD instead of the artistic features of models. The software is available free of charge and is compatible with Mac, Windows, and Linux systems. If you are familiar with CAD and interested in designing solid 3D products then this software is a good option to begin your 3D printing career with.
Tinkercad
Tinkercad keeps things simple and easy for newcomers to 3D printing by providing only three simple tools that can create a wide variety of 3D printing models. The program utilizes the STL file format which is by far the most universal format used in the 3D printing universe and it limits the learning curve to a bare minimum.
While the software may sound and look a bit basic, you can create a wide array of detailed 3D designs that are ready for you to print in just a matter of minutes.
User Needs: This works well for anyone who needs a thorough introduction to 3D printing simple shapes. The software is network-based, so no installation or user licenses are necessary, making it a great option for those who need group access but don't have the money for multiple software copies.
Its website provides real-time support as well as templates for those who want to use them. However, its interface does not stay intuitive when adding complexity to shapes, so if you will be printing complicated stuff on the regular, you should probably find something more robust.
Feeling a bit more adventurous? The following are some options to level up with advanced CAD tools…
Best 3D Printing CAD Software for Intermediate to Advanced Users
First, a mini-crash course in CAD: computer-aided drafting. This is the type of software you'll need to design what you want to print. It can be either vector-based, which uses traditional drafting shapes, or raster-shape based, which uses pixels on a dot matrix data structure to show a picture. Confused?
Basically, with CAD, you can either draw using shapes or draw using pixels. Which type you use depends on your personal preference and also a little bit on the projects you're doing.
3D modeling in CAD comes in various levels of design nuance and manipulation. 3D wireframe software means you manually draw individual through lines to create a 3D picture from a 2D shape.
The drawings don't have any mass properties associated with them, and you can't directly add any features to it; they have to be constructed as part of the through lines. 3D "dumb" solids start as basic 3D shapes such as cubes and spheres. You can manipulate them by adding or subtracting solid volumes. But you can't see much (or any) motion between the components.
3D solid modeling has two variations that expand beyond the capabilities of "dumb" solids. Parametric modeling lets you manipulate parts of your design while keeping the geometric and functional relationships of the parts to each other and the whole. But keep in mind you have to change the parameters of the design for this instead of directly manipulating the shapes themselves.
That's where director explicit modeling comes in. This variation lets you modify your design by directly interacting with the model's geometry. It's the closest you can get to molding your design out of clay with your hands. Combine this with freeform surface modeling within your software, and you've got the whole package covered.
Getting Started with 3D Printing – Steps for Learning How to 3D Print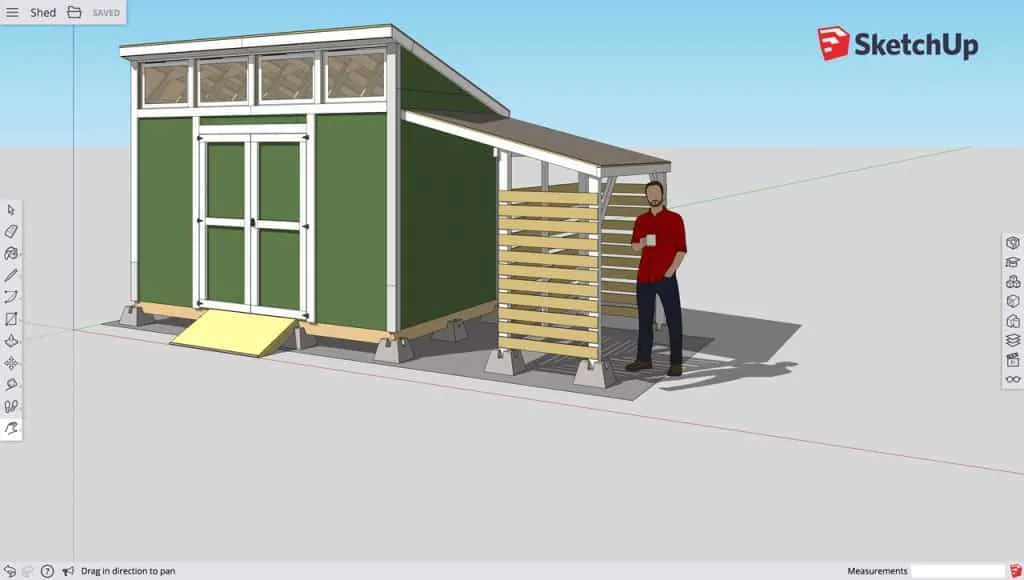 At this point, you're either nodding along or pulling up Wikipedia. We've come to the first real step in your 3D software buying journey:
Be honest about your drafting skill level. It's super important for you to know what you know before you choose what you want. The best part of 3D printing is how accessible it's gotten for everybody who wants to join in. But that also means it's easy to get in over your head. To keep your printer from becoming your most expensive paperweight, take into account how familiar you already are with CAD and how much you are willing to learn. There is the software all along the spectrum of assistance, from basic models that are already made that let you choose your own finishing details, to completely blank slates that assume you do this for a living. Choose wisely, and you'll be right in that sweet spot between being able to do what you want and continuously learning something new.
Once you figure out what skill level you need your software to be at, it's time for another step of self-reflection: price.
Be honest about your budget. Another cool result of 3D printing becoming mainstream is the wide variety of 3D modeling CAD software prices out there. The rise in maker space culture has spawned free programs whose quality start at adequate and go to excellent. But as with all software, "free" doesn't necessarily mean "perfect." You may find that if you have the money for it, shelling out for a more professional version is worth it. Be careful as well to not equate price with the assistance. If you've figured out that your skill level is lower than what you need for what you want to do, pricier programs may be tempting. Pay more, get more, right? While usually true, you can easily overwhelm yourself by getting something that has way too many features and a customer base assumed to have too much previous knowledge for its instructions to be useful to you.
Now it's time to expand your planning beyond yourself:
Consider your whole user base. This is easy if you're getting 3D software for your own amusement. No other users mean you get to decide everything based on your own parameters. But 3D printing has become ubiquitous as a way for the public to get in touch with their own DYI side. Plus it's more fun! Collaboration means combining brain strength and producing stuff that you wouldn't be able to on your own. So embrace it. If you are a part of the maker space movement, you'll need to go through steps 1 and 2 above for all the potential users you may have. That doesn't mean you have to figure out everybody's individual 3D modeling or CAD credentials and income, but it does mean you need to consider the lower ranges of need in both areas and how to compromise those so the higher end folks won't get bored.
This is especially applicable if you're in charge of a 3D printing operation within a public institution like a school or a public library. Will the CAD software be used as a teaching tool, or for more freeform experimental access? Will it be for general use, as in anybody who is curious can experiment with it? Or will it be for groups that are already selected for interest and knowledge of it, such as a high school robotics club or a library engineering program? This will also determine practical details such as how many users licenses doe you need, how long do you need the software to stay relevant before you can upgrade, what other hardware (if any) you may need for optimum performance, how teachable is the software to multiple people at once, and what is the troubleshooting process for the person in charge (which, if you're in charge of ordering the software, will more than likely be you). Any other factors you know about the population who will be using the CAD will be extremely helpful in pointing you in the right direction.
Once you've figured out what you need, check out the list below of our ten best CAD software packages for 3D printing. They're labeled by price point, experience level, and user needs so you can hone in on exactly which one works best for you. Click the links and explore!
Read More
Price: Free for basic/$119 annually for Shop/$695 flat fee (no renewal fee) for Pro
Experience Level: Intermediate
User Needs: Another program you can start using for free, Sketchup is great for users who already know a little bit of 3D modeling theory and want a program that will grow with their skills.
It hides some of its best features in plug-ins, and the premium-price updates, natch, but if you have a grasp on the basics you can go straight to the Shop version and upgrade whenever you feel ready. We definitely recommend getting the Warehouse plug-in, which lets you access the designs of other users and is a great place for inspiration. You can sample the basic package to test their free cad software for 3d printing too.
See how Sketchup compared to other softwares:
Why Go With AutoCAD LT? | Autodesk
The Gold Standard for industrial CAD, AutoCAD LT can flexibly adapt to 2D or 3D projects, while using local network drives if connection speeds are limited. Most additive manufacturing speaks AutoCAD.
View Promos & Discounts
We earn a commission if you click this link and make a purchase at no additional cost to you.
User Needs: This is the universal design software across professional engineering and architectural projects. You don't have to be a pro to grasp its intuitive controls, but it might help to justify the cost and computing power necessary for this program. If you want to make 3D printing part of your job – or already do – AutoCAD will have your back.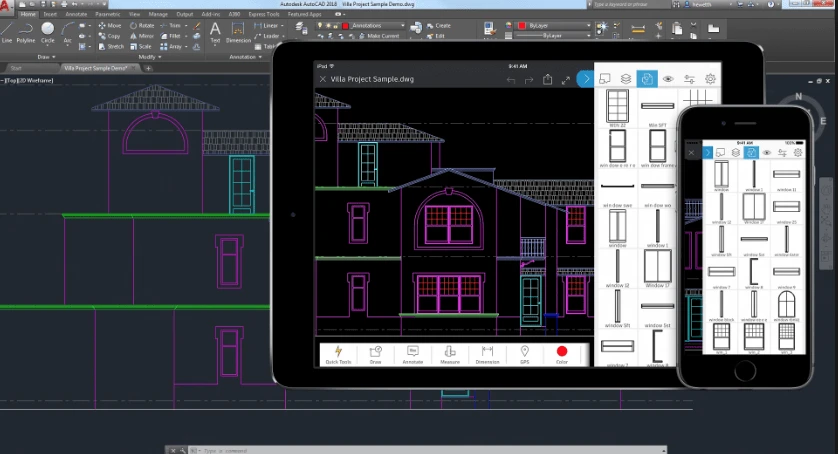 See Some AutoCad Comparisons here:
Price: free
Experience Level: Beginner – Professional
User Needs: Great for those leaning more towards the creative side and seeking free cad software for 3D and printing and design. This is not just a CAD software on its own but a suite of 3D modeling programs that work together to realize bigger projects such as game animation. Of course it 3D prints your models, too, and you have license to use it for profit or not, free and clear.
That makes it perfect for an area like a public maker space, where anyone who wants can design something and put it to use whether that's printing a bracelet or designing a movie monster. It does depend on donations, so if you use it and like it throws a few bucks at the creators to keep this software going strong.
Check here how Blender Software compares to others:
Price: $3,995 unlimited license/additional $1295 per year for subscription tech support and upgrades
Experience Level: Beginner-Intermediate
User Needs: Anyone who appreciates intuitive design will love SolidWorks' interface. Its commands are straightforward and out in the open, which is great for those who are learning and gaining confidence in 3D CAD.
Although its renderings are not quite as detailed as other programs with its capability levels and it lacks advanced design testing capabilities that makes it impractical for certain professional purposes, its CAD and 3D printing functions are top-notch.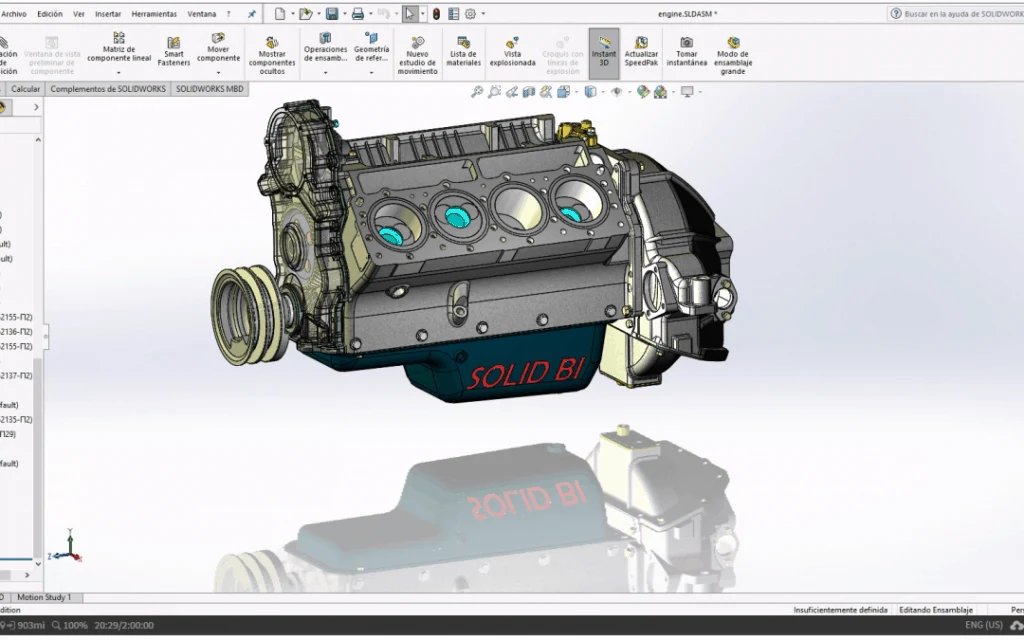 See some SolidWork comparisons here:
Price: Free for non-commercial use/$125 per month per user for the professional version
Experience Level: Intermediate – Professional
User Needs: Sharing is caring with Onshape, at least with the free version – your designs on that level become public property, so be careful if you are looking for a commercial use package.
But the controls are easy to grasp, and the program is cloud-based and so you can run it on any computer you can get to. Just make sure you have a good internet speed, and, if you're paranoid, another backup saving method for any network hiccups that may come along.
See Here Some Onshape Comparisons:
User Needs: Another CAD software with its head in the cloud, Fusion 360 is also specifically designed to work well on both Macs and Windows machines, which definitely justifies its price. (Especially since it's a bargain in the first place.)
. Although it may still be expensive for those who are small budgets or have to justify any price at all, it's perfect for private consulting and personal use when you do not have to worry about external regulations on your designs.
See some Fusion 360 comparisons here:
Our Pick
Why go with Autodesk Inventor?
Easier to use, easier to collobarate with others (and teams), better built-in documentation, and better design testing framework makes Autodesk Inventor my pick here.
Check Price
We earn a commission if you click this link and make a purchase at no additional cost to you.
Price: around $55 per month for Inventor LT Suite/$465 per month for Inventor HSM Pro/$7,500 one-time fee for Inventor HSM (Free Trial available here)
Experience Level: Advanced – Professional
User Needs: Perfect for users who know every detail of their design and want to tinker with each one. The amount of tinkering Inventor lets you do is exactly what certain levels of 3D modeling and printing need – however, the same amount that is great for experienced designers can overwhelm first-time users, so this software is best for professionals or soon-to-bes, whether on their own time or in an office that lets you control every aspect of your design.
See some Inventor comparisons here:
Price: $190 a month/$1,505 annually/$2,859.50 for two years/$4,063.50 for three years
Experience Level: Advanced
User Needs: Previous knowledge of 3D modeling is key to getting the most out of this software. It rewards experience designers with a vast array of features that allow you to build your model to exacting specifications and look good doing it. It also has stellar animation capabilities if that's up to your alley, and it interfaces seamlessly with other design programs to take your drawings into whatever another realm you need them.
Whether you're setting up a station for beginners or wanting to let your own professional imagination go wild, this list of 3D computer-aided drafting software can get you started on your own 3D printing journey. Enjoy!
Price: ≈ $150
Experience Level: Beginner-Professional
User Needs: This software is capable of printing some of the more complicated prints our testers have tried with functioning joints. But with its high performance comes the price tag, so is it the right piece of software for you? This really depends on your needs. Are you looking for a software that lets you save a little time for each print and create beautiful objects with many printers and extruders all at once? Or are you a hobbyist looking to tinker around with the software and learn the ropes of 3D printing?
Check here the best Simplify 3D Comparisons and Slicing Software here:
Final Word on the Best Software for 3D Printing
There are many options when it comes to 3D printing software that is good for beginners and new users. It is usually best to try a few of the free options before spending a significant amount of money on a piece of software you aren't 100% sure will fit your needs.
The possibilities of what you can do with 3D printing are only limited by your imagination and your willingness to learn. Therefore, new users should not limit themselves to only a few aspects or one piece of software.
Once you have some experience, don't be shy about leveling up your software by checking out the advanced options. It can make a BIG difference.
By trying several of the options listed above it will give you a much better idea of what type of software and ultimately what type of 3D printer will help you best fulfill your 3D printing objectives be it for professional purposes or simply as a hobby.
Buy 3D Modeling Software | Autodesk
From beginners to professionals, Autodesk has 3D modeling software designed to meet your needs.
Check Price
We earn a commission if you click this link and make a purchase at no additional cost to you.
Further Reading on 3D Modeling Software: