Latest posts by Jodie Chiffey
(see all)
Our Anycubic Photon S review is going to show you everything you need to know about this budget-friendly 3D printer.
While the original Photon is very popular, we will explore if the Photon S offers enough for you to upgrade.
We will look at the core features of the Anycubic Photon S, its pros and cons, and also if there are any alternatives you should consider. In the end, we will discover if the Photon S is really worth the money.
The last alternative to the Anycubic Photon S is the Creality LD-002R LCD Resin 3D Printer.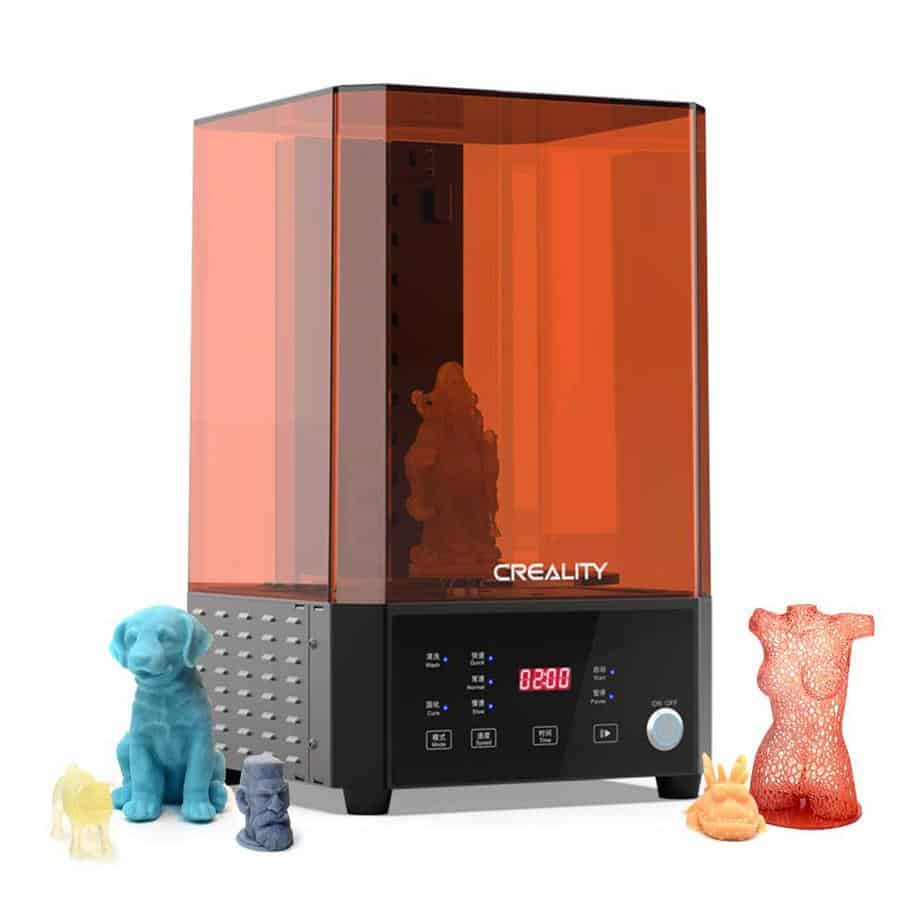 As an entry-level 3D printer, it is difficult to argue against what the Creality offers. The build volume is good (119 X 65 X 160mm), and the LED screen with touch-sensitive buttons makes printing straightforward.
This is another 3D printer that is very much aimed at beginners and novices. If you haven't had much experience with DLP printing, the Creality LD-002R is a popular place to start. Not only is it very budget-friendly, but it is easy to use too.
Like the Photon S, this Creality 3D printer has an active carbon air filtering system. This addition helps to cut down on some of the more unpleasant and unwanted smells that the printer emits. Like the Photon S, it won't eliminate them, but it works very well.
If you want an alternative to the Photon S that is closer in price to the Photon, the Creality LD-002R LCD Resin 3D Printer is one place you should definitely look.
The Creality LD-002R appeared on our list of the best resin 3D printers, which you can find here.