Best Amazon Prime Day 3D Printing Deals 2019 – Deals on 3D Printers and More!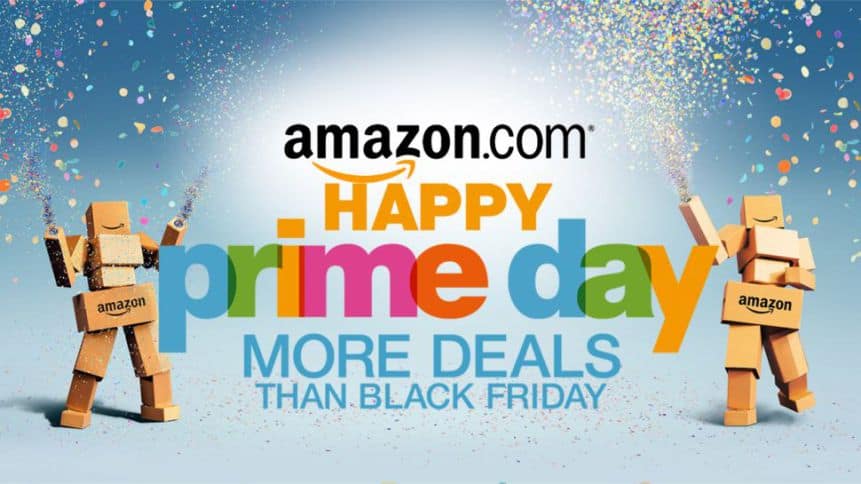 Amazon Prime Day is back and promises to be better than ever for 2019!
Last year, we were caught a little off guard by all the 3D printing deals. This year, I made a resolution to not miss a deal.
With this in mind, I've created this handy Prime Day 3D printing deals tracker which I'll be updated in the lead up and during Prime Day with the very best curated deals.
Best Prime Day 3D Printer Deals List
Here goes it goes my list of the best Prime Day deals on 3D printers:
I've also included deals in specific categories below:
A Preview of Prime Day – What to Expect

When is Prime Day 2017?
Prime Day will officially get started Monday , July 10th at 9:00 PM EDT / 6:00 PM PDT and will run for a full 30 hours through Tuesday July 11th.
There will also be some Prime Day discounts available in the lead up to Prime Day, starting on July 5-6th. These deals in the 3D printing space will also be update on this page above.
Lightning Deal vs Deal of the Day
It's important to note the difference here. Lightning Deals are generally only available for a specific time period and only while supplies last. Last year, some lightning deals were gone in mere minutes, while before the stated expiration!
Deal of Day items will generally be available throughout the entire day. While they might run out of stock, the discount will usually be locked in and available for delayed shipment.
How to Spot a Good 3D Printer Deal
Just because it goes on sale, doesn't mean that it automatically is a great deal. Last year, there was an undercurrent of #primedayfail deals that weren't as great as they seemed. By and large, most of the deals are discounted heavily, but here are a few points:
Use Curated Lists: This page is a perfect example. Watching Amazon all day can be overwhelming. Pages like this only
Create a "Wish List": To avoid overspending on things you don't really need, create a list of items that you want to pick up ahead of time. If it goes on sale, snap it up. Otherwise, save your money!
Look for Reputable Brands: This is the #1 thing I recommend people to look for. If you haven't heard of the brand, it might not be a great deal. There are lots of knock-offs from China (and elsewhere) that don't have a solid track record. If you are ever in doubt, be sure to check this page because I will only be sharing legit deals from legit brands.