Latest posts by Jodie Chiffey
(see all)
Our Microstation vs AutoCAD comparison is going to explore which computer aided design software is better.
While AutoCAD is the most well-known design software on the market and has been for a long time, how does Microstation compare? In fact, Microstation (operated by Bentley Systems) has been around since the 1980s, too so they have been around for roughly the same time period.
We're going to look at the different features that both Microstation and AutoCAD offer, how they shape up in terms of pricing and ease of use, as well as their pros and cons.
We'll also have a look at a few alternatives that you can consider as well.
First of all, let's have a look at the main differences between Microstation and AutoCAD.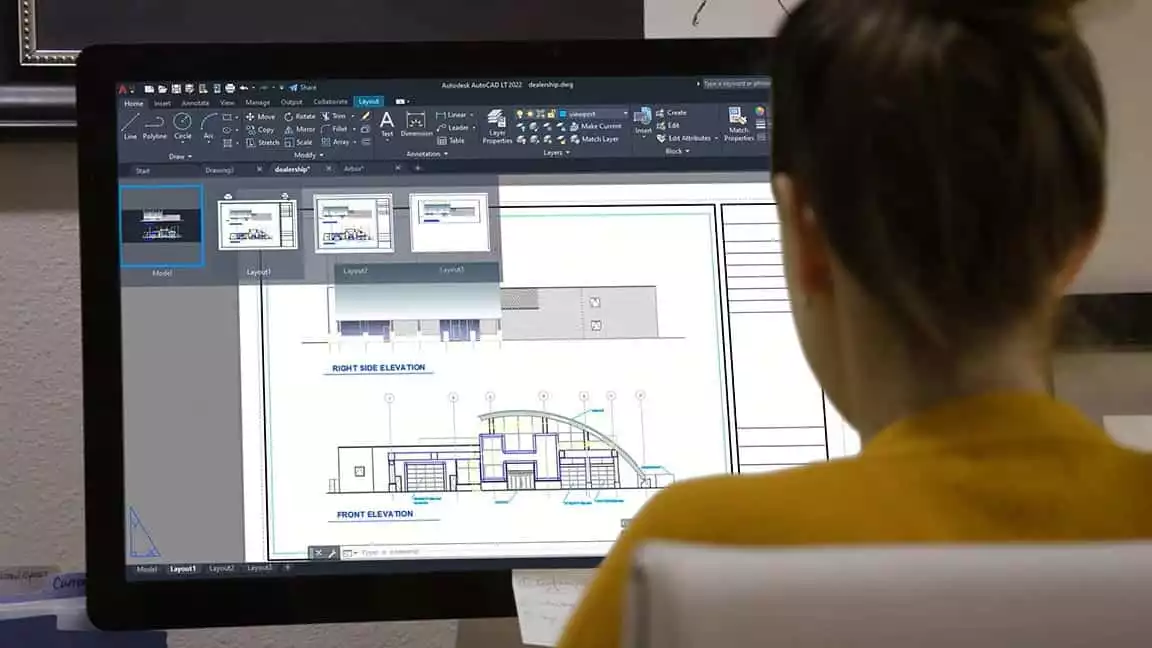 Why Go With AutoCAD LT? | Autodesk
The Gold Standard for industrial CAD, AutoCAD LT can flexibly adapt to 2D or 3D projects, while using local network drives if connection speeds are limited. Most additive manufacturing speaks AutoCAD.
View Promos & Discounts
We earn a commission if you click this link and make a purchase at no additional cost to you.
Main Differences Between Microstation vs AutoCAD
The main differences between AutoCAD vs Microstation are:
Microstation is a better tool for 3D modeling, whereas AutoCAD is better for 2D drawings
Microstation doesn't have a dedicated mobile app, whereas AutoCAD does
Microstation is more limited with its support, whereas AutoCAD has a good range of contact and support options
Microstation is more engineer orientated CAD platform, whereas AutoCAD is more design orientated
Exploring Microstation and AutoCAD features
Both Microstation and AutoCAD have some similar features. While Auto CAD is generally used by architects, engineers, and those in the construction industry, Microstation is more often used by design teams for infrastructure.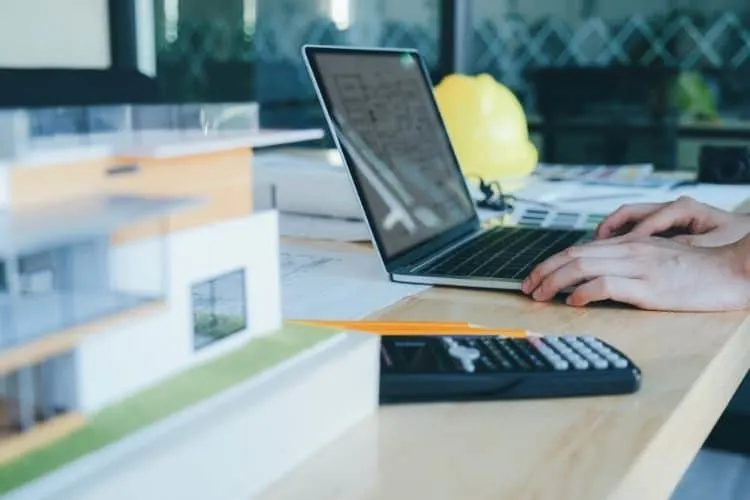 Drawing and design
You can use both Microstation and AutoCAD for 2D designs. However, AutoCAD does have more features than Microstation.
AutoCAD has been the main player for 2D designs for many years. It provides a wide number of tools and features to aid with drawing and design, including sketching tools, snap to grid functionality, and common logs. AutoCAD has also incorporated 3D in recent times as well.
While you can undertake 2D drawings with Microstation, it does last many of the features that AutoCAD provides. With Microstation, you do get sketch tools, command logs and the ability to create 2D designs from 3D models.
Where Microstation does get better than AutoCAD is with 3D models. While AutoCAD does provide that functionality, Microstation offers more in terms of 3D modelling and animation. This includes parametric modeling, 3D printing, photorealistic models, and more.
Customizable Options
Something that we really like to see with any type of CAD software (whether it be for 2D or 3D) is being able to customize the layout. It helps with efficiency, and being able to have your own custom setup with the software is important.
AutoCAD does allow you to have a high degree of flexibility when it comes to customization. You have the ability to change the layout of the program, show and hide different tools, create aliases for command and edit the user interface. It is well documented how good AutoCAD's customizable options are.
You can also customize toolbars and tasks with Microstation. It allows you to have a decent level of control over how your program is laid out which makes it easier to carry out certain things. This software gives you a personalized experience if you want it.
File compatibility
There are a number of files that are compatible with both AutoCAD and Microstation.
This includes the widely used and default. DWG file.
Other file formats that both AutoCAD and Microstation can use are PDF, DWF, and 3DS.
Microstation and AutoCAD can also open files from other CAD programs such as Sketchup and Revit.
Performance
A lot of CAD software can put some stress on your computer as they often need to run on a device with good performance. This is down to the complex processes that these programs have.
So, how do both AutoCAD and Microstation perform?
AutoCAD requires 8GB of RAM (although it is recommended that you have 16GB), and it is also recommended that you have a 3+ GHz processor. You'll need a reasonable graphics card as well. That being said, you don't exactly need a supercomputer to run AutoCAD, just one with a decent spec to ensure the program runs smoothly.
Microstation requires a similar amount of processing power if you want to run it with some good 3D modeling. It is recommended that you have 16GB of RAM, a similar processor that is required for AutoCAD and a good graphics card with a graphics memory of 512 MB – 2GB.
The more that you want to do in each program will depend on how good the computer is that you are running it on. However, the above specifications should work fine for 2D drawing and 3D design with some visualization.
Platforms
Being able to run CAD software on different platforms can be important to how you work. This is especially true if you need several licenses but have different devices (Windows or a MAC for example) in different locations.
AutoCAD is flexible in this regard. It can run on both Windows computers and Mac computers and there is a version available for both. You can also run AutoCAD on an iOS, Windows, or Android mobile device as there is a dedicated app. You can also get cloud storage with AutoCAD if you need it.
Microstation is a bit more limited than AutoCAD as it only runs in Windows computers. This is a bit of a drawback because it really does limit what devices you can operate this CAD software on. While you could theoretically run it on a MAC with a virtual Windows installation, it isn't that straightforward.
There also isn't a dedicated Microstation app which is another drawback of this CAD software.
Support
The final thing to look at with both Microstation and AutoCAD before we get onto their pricing structure is what support options they offer.
There are several ways in which you can get in contact with Autodesk if you have any problems with AutoCAD. This includes email and phone support, while you can also contact them via the live chat on their website. There is also a dedicated FAQ/help section on their site or you can visit the forum and look through the threads of post something yourself.
Microstation is a bit more limited with their support options. While you can contact them via email, they don't offer many other contact methods. However, they do have a knowledge base on their website, while there is a forum that you can use as well.
When it comes to product support and contact methods, Autodesk does offer more than Bentley.
Comparing AutoCAD and Microstation – pricing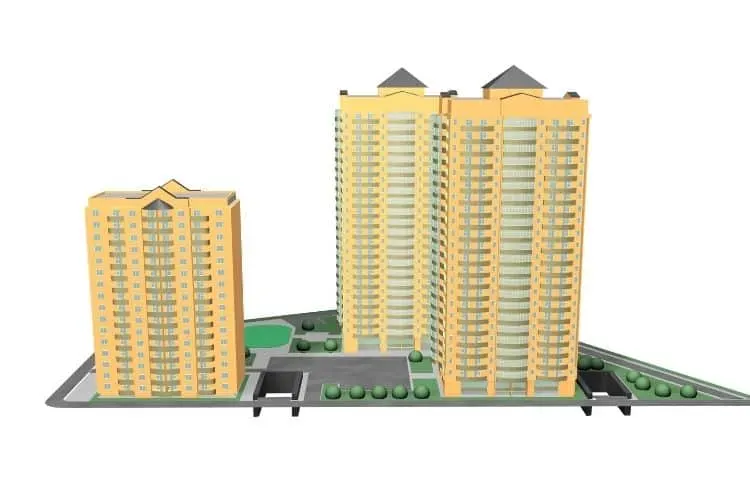 One thing that stands out with AutoCAD is that it is generally a bit more expensive than most other CAD software.
AutoCAD has several different options for a subscription. You can get it with an annual license, a monthly subscription, or you can even take out a 3-year license if you wish.
If you are a student, you can get a one-year free license, while if you wish to 'try before you buy, there is the option for a 30-day free trial.
With your AutoCAD subscription, you get a range of different tools included, such as:
AutoCAD Architecture
AutoCAD Electrical
AutoCAD Map 3D
AutoCAD Mechanical
AutoCAD MEP
AutoCAD Plant 3D
AutoCAD Raster Design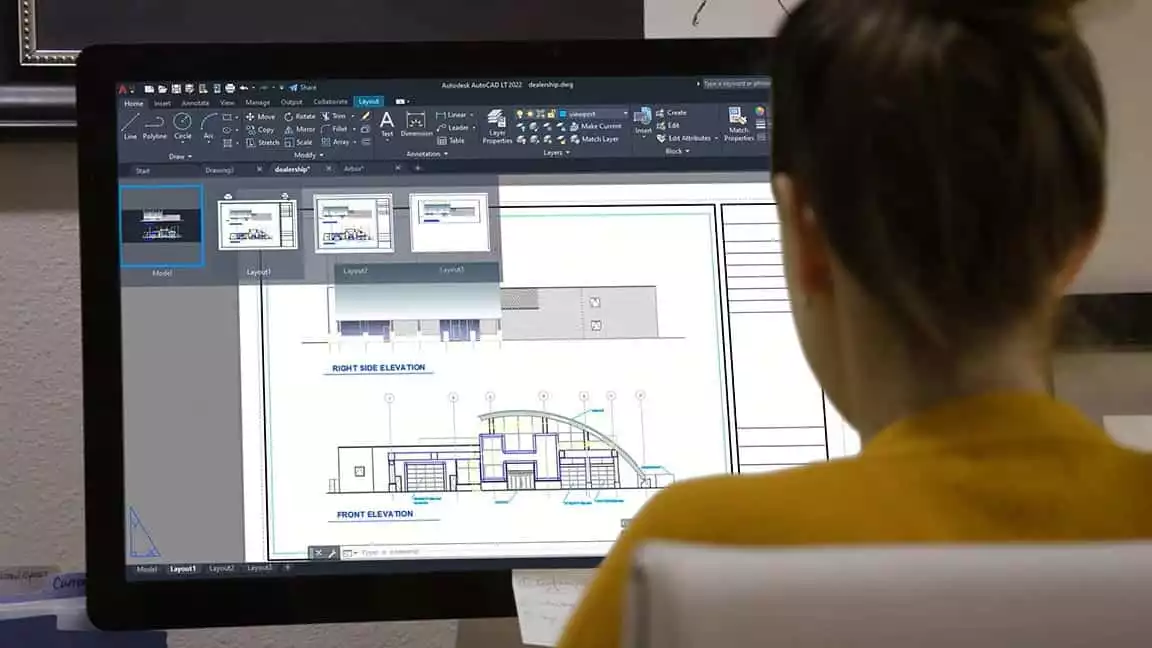 Why Go With AutoCAD LT? | Autodesk
The Gold Standard for industrial CAD, AutoCAD LT can flexibly adapt to 2D or 3D projects, while using local network drives if connection speeds are limited. Most additive manufacturing speaks AutoCAD.
View Promos & Discounts
We earn a commission if you click this link and make a purchase at no additional cost to you.
Microstation is more expensive than AutoCAD to purchase. You can take out Microstation on a one-year subscription. This gives you the benefit of getting '3 keys' so you can use Microstation on 3 different computers. However, only one user can run Microstation at one time.
There are some different options with Microstation alongside the one-year subscription. You do need to contact Bentley System if you want to find out more about their different pricing options. There is also a free trial available with Microstation.
It is a bit surprising that Microstation costs more than AutoCAD. Most CAD software that is compared alongside AutoCAD tends to come out cheaper.
Microstation vs AutoCAD – ease of use
CAD software can be complex, and you won't be able to download it and simply start creating top-quality designs right away. There is usually a bit of a learning curve, with some being harder to learn than others. For example, TurboCAD is seen as one of the easier software packages to get to grips with. So, how do AutoCAD and Microstation compare with their ease of use?
AutoCAD will take a while to get used to. If you are completely new to AutoCAD, it will take some time to get to grips with all the functions, commands, and how the software works in general. There are many resources on the Autodesk website, which will help you get started and answer any problems you have.
That being said, AutoCAD can be quite intuitive and once you master the basics, it doesn't take too long to get into the advanced functionality of the program.
Bentley Microstation is similar. Microstation is quite hard to use compared to other CAD software and has a similar learning curve to AutoCAD. It could do with being a bit more user-friendly and it will take a while to get to grips with it.
Microstation is a very powerful piece of design software but you need to be prepared to put effort into learning commands and how it works to get the most out of it.
Microstation – Pros and Cons
Pros
Great for 3D modeling and animation
It can be customized with a personal layout and commands
Compatible with a wide range of files, including .dwg
It can be used for 3D printing
Suited to designs teams for infrastructure
Cons
Limited to use on just Windows computers
It is quite expensive and costs more than AutoCAD
Lacks many 2D drawing features
It doesn't provide many support options
AutoCAD – Pros and Cons
Pros
Highly customizable so you can make the layout your own
It is available on various devices such as Windows, Mac, iOS, and Android
Default CAD software for professionals
Ideal for both 2D drawings and can make 3D models
Variety of support and help options
Cloud storage available if you need it
Cons
Isn't the cheapest compared to some other CAD software
It Will take a while to learn how to use
Are there any alternatives?
TurboCAD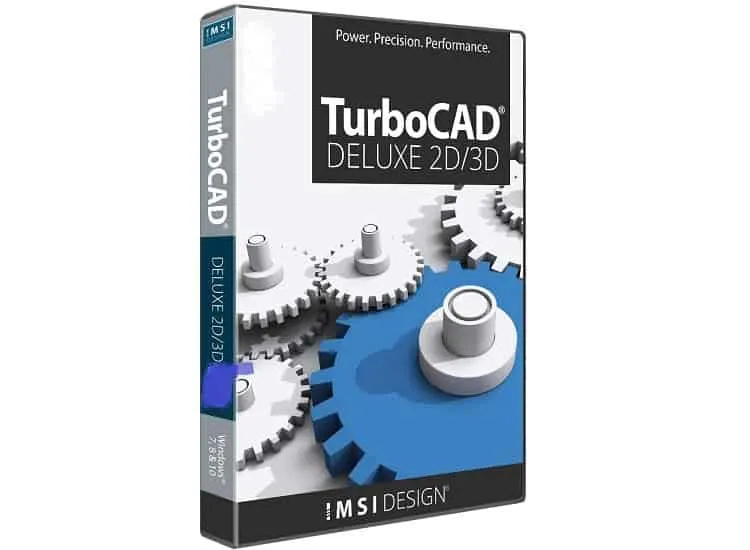 TurboCAD is a pretty good alternative to AutoCAD and Microstation. It is a program we have reviewed previously when we compared it to AutoCAD.
The good thing about TurboCAD is that it doesn't require such a big learning curve as AutoCAD and Microstation. You will still need to put in a bit of work to learn this design software but it is generally easier to use.
TurboCAD is also cheaper than both AutoCAD and Microstation and once you buy the software, you get lifetime access to it. There is also a free trial available.
You can install TurboCAD in both Windows and Mac computers and it is also very customizable so you can personalize the layout as you wish.
Solidworks

A really good feature of Solidworks is its intuitive design and layout and this helps with learning how to use this software properly.
Solidworks is ideal to use alongside a 3D printer as it has extensive 3D capabilities including the use of STL files. Even though Solidworks is mainly designed for Windows computers. Like Microstation, this does limit it a bit as it doesn't have a ton of compatibility with different platforms.
Solidworks itself is a powerful piece of software. It does have some 2D capability however its main focus is on 3D model. Even though it can look and feel a bit outdated, it is a very good CAD program especially if you are using it for 3D printing.
Frequently Asked Questions about AutoCAD and Microstation
Question: What operating systems is AutoCAD available on?
Answer: You can get AutoCAD on Windows and Mac computers while there is also a mobile app for iOS, Android, and Windows devices.
Question: What operating systems is Microstation available on?
Answer: Microstation is limited to Windows computers. There isn't a mobile app for Microstation either or a native Mac version.
Question: Can I get AutoCAD free as a student?
Answer: Yes. you can get a one-year free license to AutoCAD if you are a student and there is also the option of getting a 30-day free trial as well.
Question: Can I get Microstation free as a student?
Answer: If your place of education has an Academic SELECT subscription with Bentley, you can get access to Microstation in addition to a wide range of other products. There is more information on the Bentley website.
Question: Can I customize these CAD programs?
Answer: Yes. Both AutoCAD and Microstation can be customized to suit your needs. This includes changing the layout, showing/hiding certain features, and creating custom commands.
Question: Are AutoCAD and Microstation easy to use?
Answer: Not really. While you will learn how to use these products over time, both AutoCAD and Microstation do require a decent level of training (either self-taught or through classes) in order to master the functionality.
Question: Can I use AutoCAD and Microstation for 3D Printing?
Answer: Yes. AutoCAD and Microstation can be used with 3D Printers. They can both export STL files which is the default file for the majority of 3D printers on the market.
Question: Can I get a lifetime license with AutoCAD?
Answer: No. AutoCAD doesn't offer a lifetime or perpetual license. Instead, you can take AutoCAD out on a monthly, annual, or 3-year subscription.
Question: Can I get a lifetim license with Microstation.
Answer: No. There is no lifetime license option with Microstation. You can get Microstation on an annual license or you can contact them for other pricing options.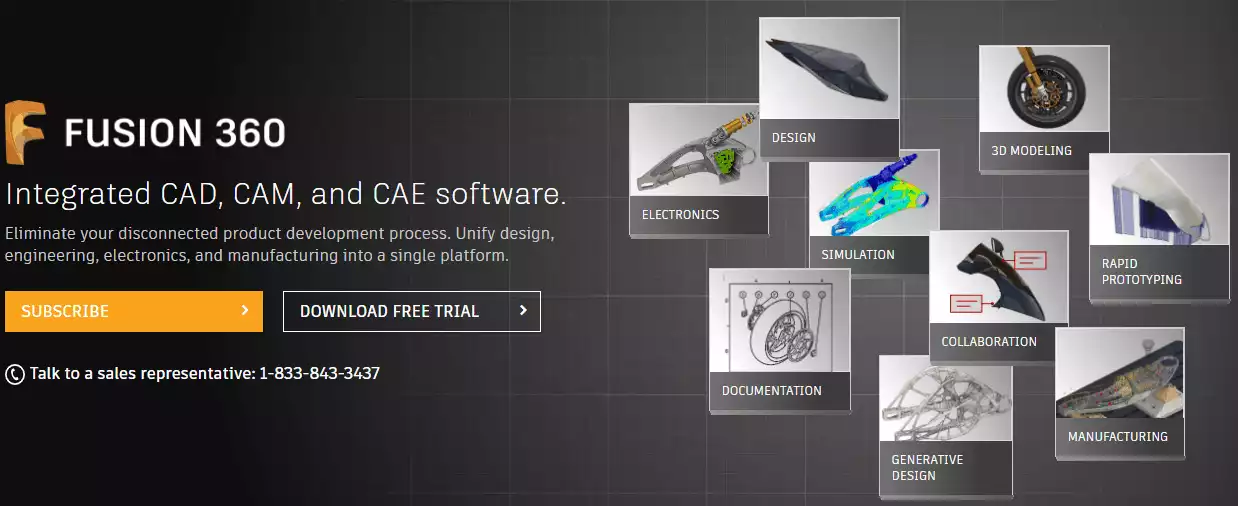 Conclusion – Choose AutoCAD as the all-round better CAD software
Now that we have explored the different features of these two pieces of CAD software as well as looked at some alternatives – which one should you choose?
We think that you should go with AutoCAD.
It isn't just because AutoCAD is the go-to piece of software when it comes to CAD. We just think that it is a better all-round program especially if you are working a lot with 2D design.
Microstation does have some drawbacks in 2D features. While it perhaps has the edge when it comes to 3D modeling, we prefer AutoCAD overall.
Not only is AutoCAD a bit cheaper but it has other features we prefer. This includes the fact that you can use it on Windows and Mac devices (Microstation is limited to Windows only) while the addition of a highly functional mobile app is great too.
AutoCAD has more support options and better information on their website than Microstation as well. Both of these programs can be customized and AutoCAD is great if you want to create a custom layout, alias commands and much more to boost your efficiency.
Overall there are many reasons why AutoCAD is the default product for many professionals.
There is an argument to go with AutoCAD for 2D and Microstation for 3D but if we have to choose between the two programs overall, we would opt for AutoCAD.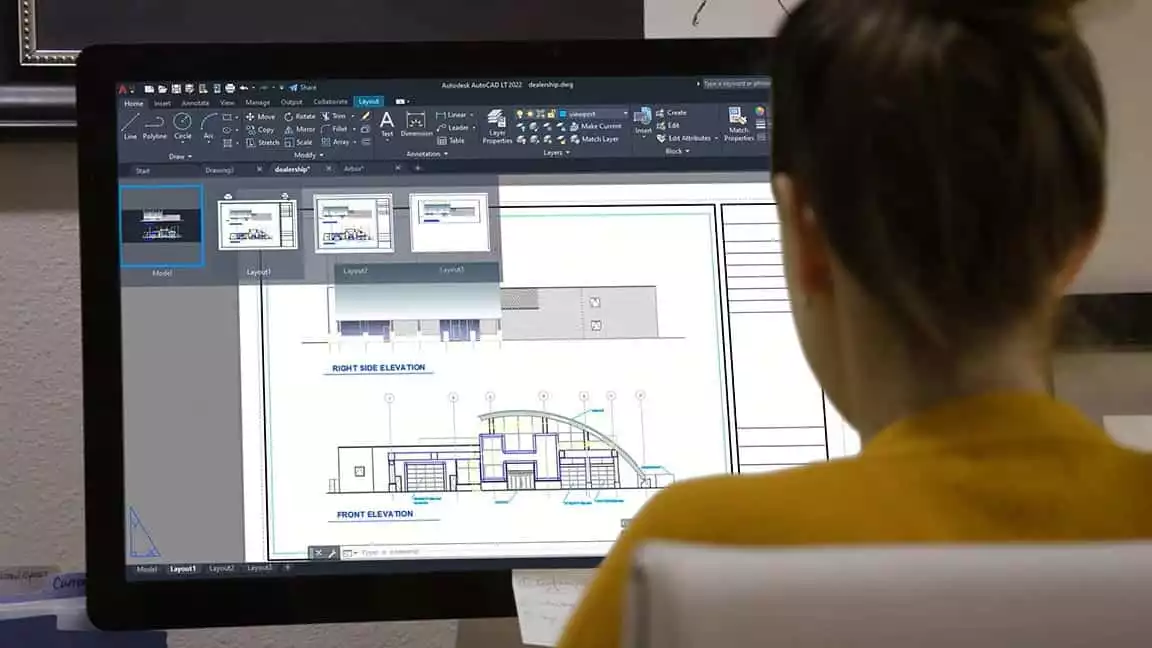 Why Go With AutoCAD LT? | Autodesk
The Gold Standard for industrial CAD, AutoCAD LT can flexibly adapt to 2D or 3D projects, while using local network drives if connection speeds are limited. Most additive manufacturing speaks AutoCAD.
View Promos & Discounts
We earn a commission if you click this link and make a purchase at no additional cost to you.