Latest posts by Jodie Chiffey
(see all)
If you are wondering which is better between BricsCAD vs AutoCAD then this comparison is going to tell you everything you need to know.
Both of these programs are computer-aided design software that is mainly used in architecture, engineering, and construction industries. However, many different sectors utilize the power that these programs offer.
We are going to explore their features, differences, how they compare in terms of pricing and ease of use and we'll also show you some alternatives too. By the end of this comparison, you will know which CAD software is the better one to use.
Main Differences Between BricsCAD vs AutoCAD
The main differences between AutoCAD vs BricsCAD are:
BricsCAD allows you to buy a perpetual license, whereas AutoCAD does not
AutoCAD uses more computer power, whereas BricsCAD which is quite lightweight
BricsCAD is easier to use, whereas AutoCAD has a steep learning curve
AutoCAD has a mobile app that allows you to edit DWG files, whereas BricsCAD does not
AutoCAD has been around since the 1980s, whereas BricsCAD was founded in 2002
Exploring BricsCAD and AutoCAD features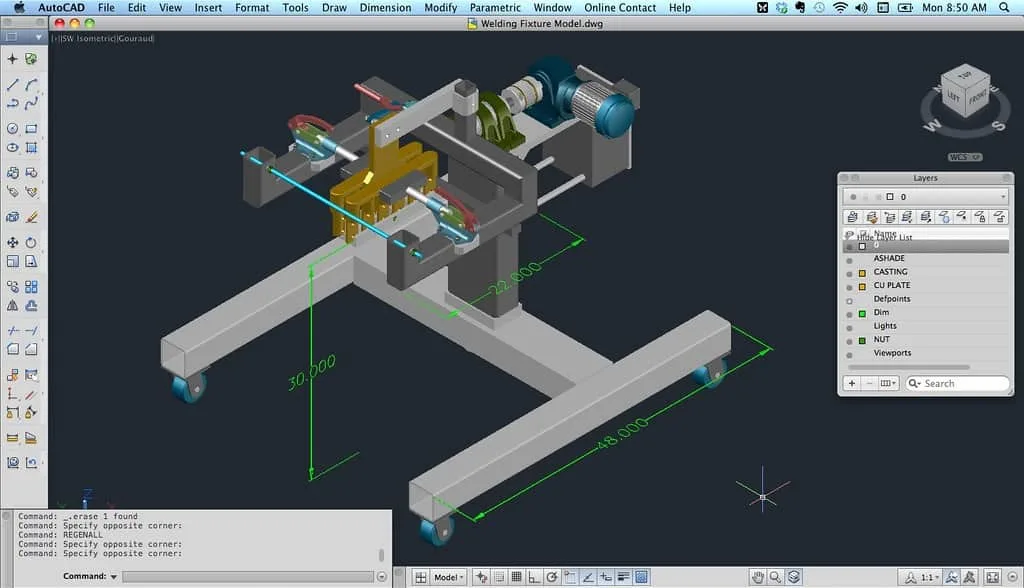 BricsCAD and AutoCAD both serve similar functions in terms of creating models and designs. These are the main features of both these two pieces of software.
Drawing and design
The main function of these two programs is to aid with drawing and design. They are both used quite extensively in the architecture, engineering, and construction industries.
AutoCAD provides a wealth of options to create 2D designs. It is similar to doing this on paper (albeit digitally) and it allows for free form drawing. In fact, AutoCAD does allow for a great degree of flexibility when creating designs. There is also 3D functionality with AutoCAD for example with 3D modeling and visualization. While this wasn't initially built into AutoCAD, it has emerged as a key function.
BricsCAD is very similar. It too has both 2D drawing and 3D modeling capabilities. It works really well in a traditionally 2D drawing environment while also extending into 3D as well. The AI tools that BricsCAD uses helps to enhance the overall workflow by optimizing both 3D designs and 2D drawings.
Customizable Options
Having a custom experience with CAD software can really make a difference in how quickly and efficiently you can create your drawings and models.
AutoCAD does offer very good customizable options. This includes being able to organize support and drawing files, display the tools you use frequently, create aliases for commands, and also customize the user interface. This allows you to create a layout that suits you and greatly helps to improve overall productivity and efficiency.
BricsCAD also allows you to customize the layout of the program. You can edit the user interface so you can find what you need quickly as well as create new menus. BricsCAD has a lot of customizable features and even though it might take a while to get the program the way you want, it is well worth it.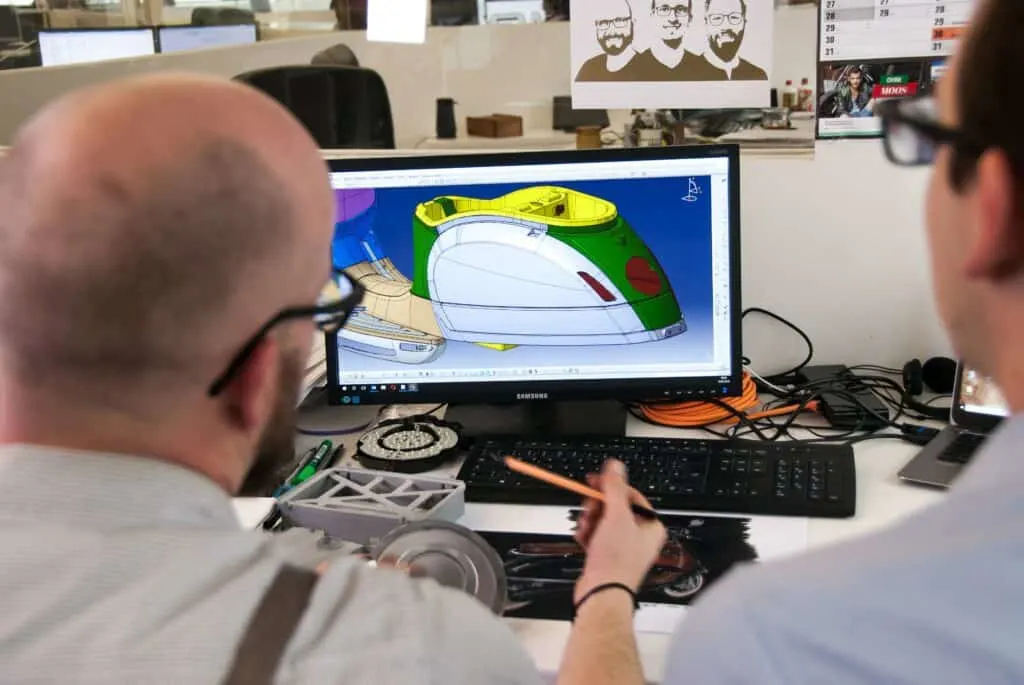 File compatibility
Both AutoCAD and BricsCAD are compatible with a wide range of files.
The standard file format for CAD software is DWG and you can open DWG files on both of these programs. While DWG files are native to AutoCAD – they licensed it away back in the 1980s – it can be used on a variety of different CAD programs.
BricsCAD also supports many third-party applications and you can use both of these programs for 3D printing as they support STL files.
Performance
Even though both of these programs are complex and can be used for highly technical purposes, how does programs perform? Are they particularly slow or is using them quite smooth and straightforward?
While much of this will depend on the computer you are using either AutoCAD or BricsCAD on, you don't need anything two high powered to operate the software. Obviously, the better spec the easier these programs will run.
AutoCAD runs pretty smoothly and while there can be some delays at times depending on the specifications of your computer, there are different things you can do to speed the program up. Overall though, AutoCAD performs pretty well as long as you have a decent computer to run it on.
BricsCAD is similar. Opening complex drawings is pretty smooth with this program and the recommended specifications are actually quite a bit lower than AutoCAD. You can run BricsCAD on a lower spec computer that might otherwise struggle a bit with AutoCAD.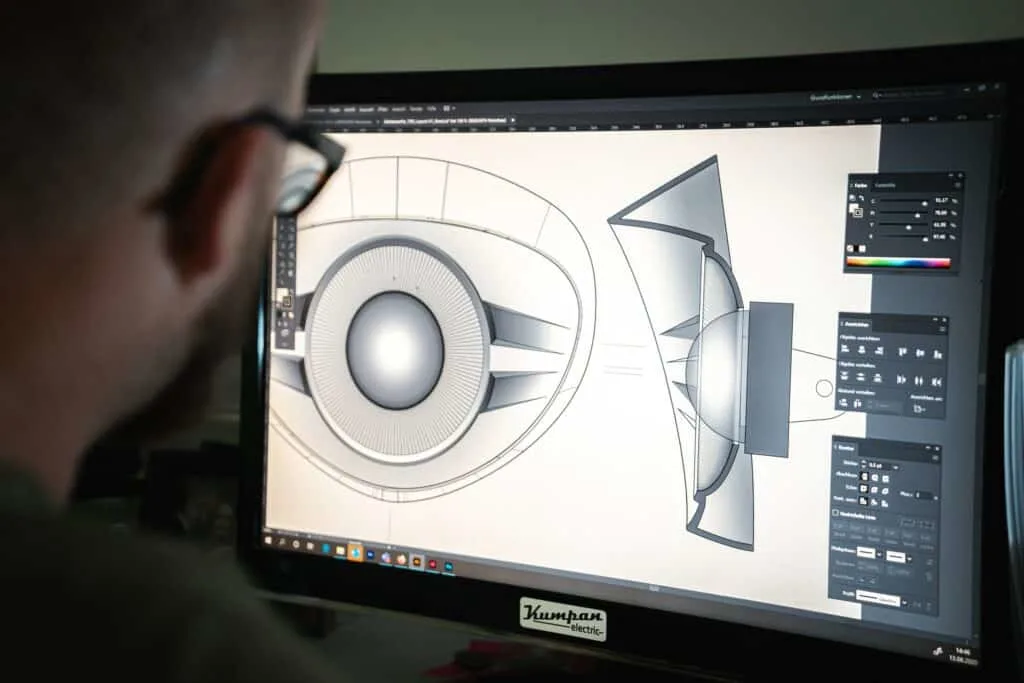 Platforms
It is important that the CAD software you choose is available for the operating system and device that you have. This is true especially if you move around offices and locations quite a bit and you may need the software to be available across different platforms.
Autocad is compatible with a wide range of operating systems and platforms. It has both Windows and Mac compatibility and you can also find AutoCAD for mobile devices too. This includes iOS, Android and Windows devices. You can also add on cloud storage to your AutoCAD subscription if you want which is great for accessing files anywhere you go.
BricsCAD also works with both Windows and Mac devices. However, BricsCAD does lack a bit with mobile support. There is the Bricsys 24/7 Mobile App which allows you to upload, view, markup and comment on any 3D models and 2D drawings that have been created. It doesn't have the same overall functionality as the AutoCAD app.
Support
If you run into any problems with CAD software – especially if you are using this at home with a 3D printer – it is good to know that help is on hand should you need it.
AutoCAD provides a range of support options should you encounter any problems. This includes email and phone support while there is also a live chat feature on the Autodesk website. You can find answers to most questions within the help section of the site too and it provides a lot of information on common issues.
BricsCAD also has email and phone support while you can find out information in their help section. The knowledge base is easy to use and it is straightforward to find what you need. A good feature of BricsCAD is that they have a forum on their website where you can interact and speak to other users. This is really helpful to share experiences, find answers and get some tips on how to use this CAD software effectively.
Comparing AutoCAD and BricsCAD – Pricing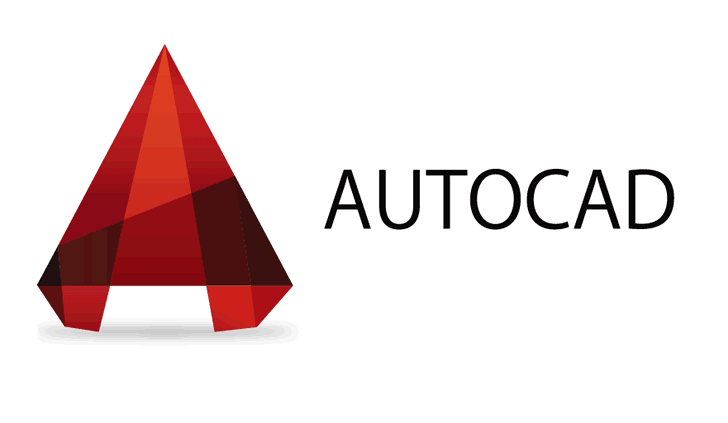 One of the big differences between these two CAD pieces of software is their pricing.
AutoCAD can be purchased on an annual basis and this gives you access to this CAD program for 12 months. You can get a monthly license too (which will cost more over the course of a year) and you can also take out a 3 year license if you wish.
There is a free trial available with AutoCAD and a one year free licence if you are a student.
With your AutoCAD subscription, you get a range of different tools included such as:
AutoCAD Architecture
AutoCAD Electrical
AutoCAD Map 3D
AutoCAD Mechanical
AutoCAD MEP
AutoCAD Plant 3D
AutoCAD Raster Design
BricsCAD is cheaper than AutoCAD.
You can get a perpetual license for BricsCAD which is really good. This means you can use the software indefinitely and you don't need to renew or pay a monthly or annual fee. You can take out an annual licence of this software if you wish.
There is a free trial available with BricsCAD and students can get a free one-year license as well. There is also a BricsCAD Lite option which is cheaper but doesn't come with the same overall functionality as the Pro version.
You have the option of also taking out something called BricsCAD maintenance. It is an annual fee and can be bought alongside a perpetual license. It includes free upgrades to the latest software, priority support and access to Bricsys 24/7 for additional storage.
If you are on a tight budget and need the functionality that CAD software provides, BricsCAD is the more cost-effective option.
AutoCAD vs BricsCAD – ease of use
Creating 2D and 3D designs has become more user-friendly over the years. This is particularly true with the range of affordable 3D printers that are aimed at hobbyists but what about AutoCAD and BricsCAD – are they easy to use?
There can be quite a steep learning curve when it comes to AutoCAD. The program can look quite complex and difficult to understand and in some ways it is. There are a lot of separate processes and functionality that you need to learn. That being said, the customizable options that AutoCAD has does make the learning curve a bit easier. You won't master AutoCAD in a day but it isn't going to take you months and months to get the basics.
On the other hand, BricsCAD is easier to use than AutoCAD. The software is a bit more straightforward to navigate and we don't think that there is such a big learning curve with BricsCAD. It can still be quite complex and you will need to take the time to master its functionality. However, when compared to AutoCAD, many people comment that the overall ease of use is better.
Pros and Cons
AutoCAD
Pros
Has both 2D and 3D modelling functionality
Offers a range of great customizable options
Can use without internet as it utilises local and network files
Works on both Windows and Mac devices as well as mobile
You can add in cloud storage if you need more space
Has been the go-to CAD software for decades
Cons
Steep learning curve and can seem overwhelming when starting out
Pretty expensive but does offer free license to students
Requires more computer power than BricsCAD
BricsCAD
Pros
Supports 2D drawings and can create 3D models
Has good licencing options with a perpetual license
Cheaper than AutoCAD and offers one year free licence to students
Can customize the layout to suit your needs which also helps productivity
Available on Windows, Mac and Linux devices
Offers various support options including email, phone, knowledge base and forums
Doesn't have a steep learning curve and is quite easy to use
Cons
No dedicated mobile app for creating 2D drawings and 3D models
Some commands are different from AutoCAD so can take a while to get used to
Customer support can be slow to respond to queries
Are there any alternatives?
Solidworks

The first alternative to both AutoCAD and BricsCAD is Solidworks. This program allows for 2D drawing and 3D modelling. You can get Solidworks as a one off payment (similar to BricsCAD as you get indefinite access) or you can use it on a subscription basis.
The one drawback with Solidworks is that it is only available on Windows and there is no dedicated Mac program. There are ways of using it on a Mac device however it isn't as easy as simply installing a program.
If you are looking for an alternative, Solidworks is a popular choice for people who want and need to use CAD software. If you want to know how it compares directly with AutoCAD, you can read our previous AutoCAD vs Solidworks comparison.
TurboCAD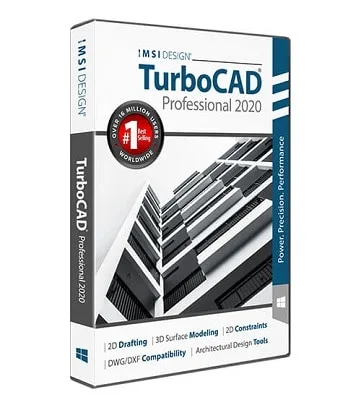 TurboCAD is another well-known piece of CAD software that is favoured by many businesses and individuals.
It is available on both Windows and Mac devices and there is a range of apps available to support the work that you do on the software. It has always been primarily focused on 3D work so it is great for 3D models and it is fairly straightforward to use. Like all CAD software, you'll need to spend a while getting used to it but you can customize the layout and some other options.
You can find out how TurboCAD stacks up against AutoCAD and how it's a very good alternative that provides software for 3D modeling.
Frequently Asked Questions about AutoCAD vs BricsCAD
Question: Can I use AutoCAD for free?
Answer: You can get a 30-day free trial version of AutoCAD. There is also the opportunity for students to get a one-year free license too.
Question: Can I use BricsCAD for free?
Answer: There is a 30-day free trial available for BricsCAD while students can also get access to BricsCAD Ultimate for one year for free.
Question: What operating systems can I use AutoCAD on?
Answer: AutoCAD is available for both Windows and Mac computers and there is also a mobile app that you can use as well.
Question: What operating systems can I use BricsCAD on?
Answer: BricsCAD is available on both Windows and Mac devices.
Question: Can I customize these CAD programs?
Answer: Yes. Both AutoCAD and BricsCAD can be customized. This includes things such as creating menus, changing the layout, and creating aliases for commands. By customizing how you use these programs, you can boost your productivity and efficiency.
Question: Are AutoCAd and BricsCAD easy to use?
Answer: If you haven't used any CAd software before, it will take a while to get used to how they work. BricsCAD is considered the easier of the two.
Question: Can I use AutoCAD and BricsCAD for 3D Printing?
Answer: Yes. Both AutoCAD and BricsCAD have the ability to use STL files. This will allow you to use these programs with a range of different 3D Printers.
Question: What support can I get with AutoCAD and BricsCAD?
Answer: AutoCAD offers phone, email, and live chat support while there is a knowledge base and forum on their website for further help. With BricsCAD you can get support via email and phone. They also have a help section on their website as well as a forum.
Conclusion – choose BricsCAD as the more affordable but still powerful software
Now that you know all the ins and outs of both AutoCAD and BricsCAD, we need to decide which one is better to use.
The initial instinct would be to go with AutoCAD because it is so well known and has been around for decades. However, we are going to recommend that you choose BricsCAD.
The price is one of the main reasons for this. It is cheaper and BricsCAD pretty much does everything AutoCAD does in terms of functionality. We really like the fact that you can get a perpetual licence with BricsCAD too. It just makes the whole process of licensing the software much easier and it is great that you can save some money as well.
Overall BricsCAD is a really good piece of CAD software. It is easier than some others to use and it also doesn't take up much computing power so you don't need anything too high spec to run it.
While there are some drawbacks like the availability of a mobile app to actually edit drawings and models and their customer support could be quicker at replying.
That being said, we think BricsCAD is the better of the two and if you are looking for affordable yet powerful CAD software, it is hard to go wrong with it.