Latest posts by Total 3D Printing Team
(see all)
3D printing services are companies that will professionally print your 3D models for you. The companies use professional grade 3D printers to create multiple smaller objects for various customers at the same time.
These companies give you the power of professional 3D printers without the up-front costs. You can choose from many different materials, colors, and finishes for your part. You can easily upload the object you want printed through over 40 different file types. Also, you will never have to worry about the quality of the final product as it is hand inspected by a professional before shipping.
Another great aspect of using a 3D printing service is the companies help improve and optimize your design. This ensures your designs are fool-proof for a 3D printer. They will analyze your prints by measuring thickness, overhangs, and various other features, the services make sure your object will come out exactly the way you want it to look.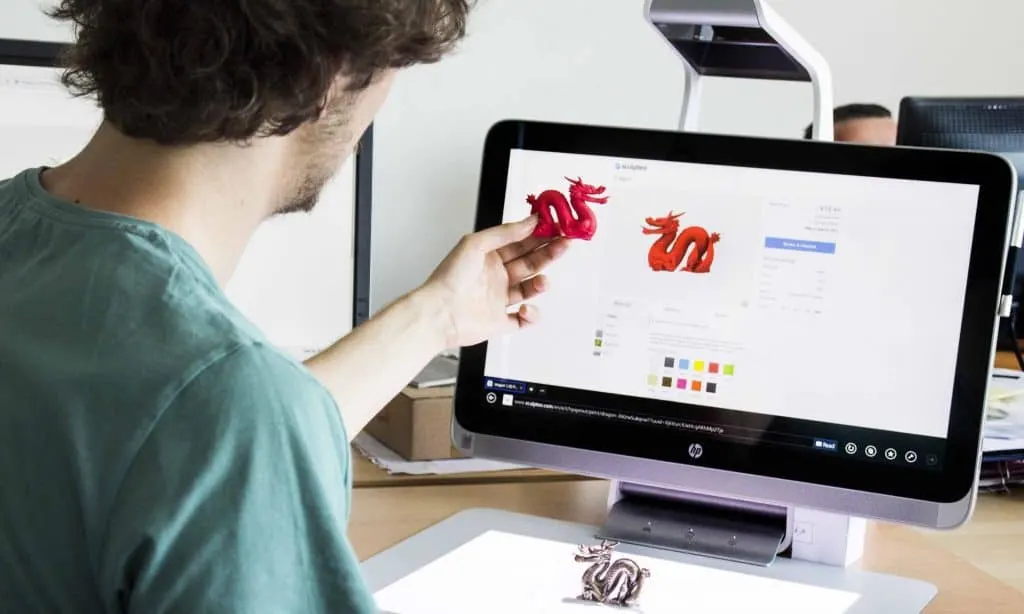 Sculpteo vs Shapeways – Which is better?
I am going to compare two of the more popular 3D printing service companies, Sculpteo and Shapeways. While they are very similar, they also differ just enough that you may prefer one over the other.
Besides printing your models, both Sculpteo and Shapeways allow you to manage a virtual store. Here, customers from around the world can browse your 3D models, purchase them from you, for a price you set, and have the company print them out.
This also means if you don't have a 3D model you want printed, you can easily search through the stores and marketplaces until you find one you like. If you can't find exactly what you want, chose one you like and quickly customize it to make it your very own.
You may be asking, how does a 3D printing service work? It's a fairly straight forward process. First, you create an object using the program of your choice and upload that object through the website of the 3Dpritning service. Next, your 3D file is analyzed to verify structural design, format, and size. You will get notified of any errors or sections of a model that will cause a 3D printer trouble.
Once you have resolved the issues and submitted an updated file, the model will be sent to a queue for the next available batch at the 3D printer it needs. Then, your object is printed, removed, and inspected. Now, any secondary processes will take place such as plating, painting, coating etc. Finally, the object will be shipped to the address of your choice. Pretty simple, right?
Now let's dive into the specifics of Sculpteo and Shapeways.
Core Features of Sculpteo
Sculpteo is headquartered in France and has manufacturing in Paris and San Francisco. The company has been in business since 2009. Their 3D printing services are based on quick-turn processing. You can receive your part the next day after you place your order if you wish. Sculpteo ships worldwide, which is great for their customer base and your customer base if you choose to setup a virtual store.
Capabilities:
Instant quotes: The website offers an instant quote function, which gives you actual pricing as soon as your model is uploaded. The pricing will update as you modify your model. Pricing will vary from model to model. It is typical based around three parameters, total volume (material used), object size, and bounding box.
Expedited orders: Sculpteo is built for turning out your objects as quickly as you need them. You are able to get your object printed and shipped to you in typically 2 – 3 days after your order. As I previously mentioned, this can be expedited to a 1-day turnaround for a fee.
Of course, this service isn't available for all prints. Only one of their plastic materials, white, unpolished Nylon PA12, is capable of the quickest turnaround time. However, you can add secondary processes to this material which will only add 1-2 extra days before you will receive the product. No matter what material and finish you choose, Sculpteo tries to get it finished as soon as possible. They are still very fast with their other materials, just not 1 day fast.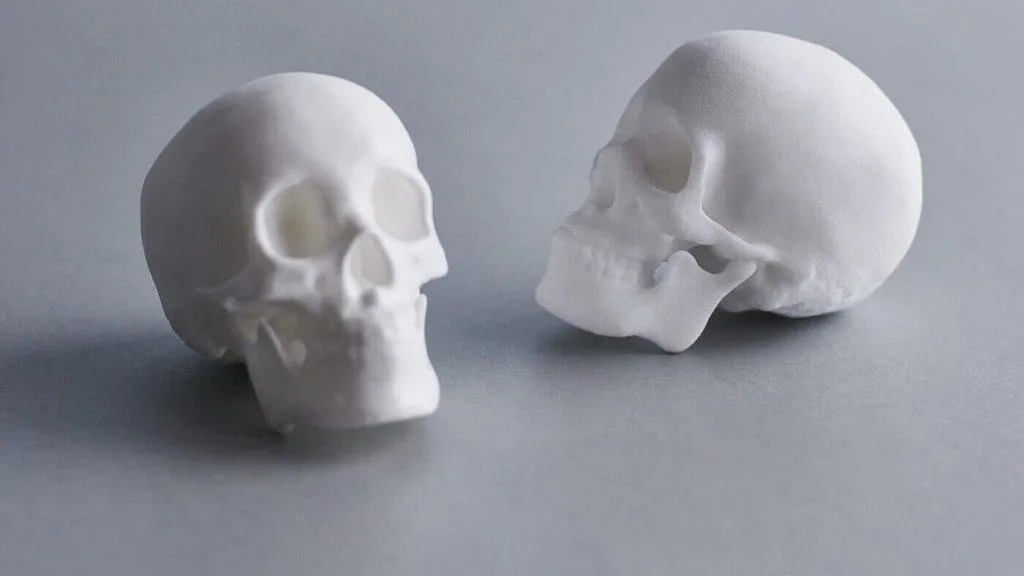 Automated mesh integrity: Not all 3D models are printable models. The 3D printer must be able to read and understand your 3D model in order to create it. Sculpteo makes this process a breeze with their automated analysis of your models.
Their program quickly analyzes the model for you once it is uploaded. Then it will show you where your model needs repairs. For repairs, you get three options: automatic, semi-automatic, or manual fixes. This enables all users, no matter experience, to prepare their models like a professional.
Sculpteo Materials and Finishes:
Sculpteo offers just about every material or finish you could want for a 3D object. You can choose from over 75 different combinations of the materials and finishes. As well, you can easily compare the pros and cons of the different materials Sculpteo offers on their website.
The materials include:
Plastics: nylons, flexibles, aluminium, glass, carbon
Resins: polyjet, acrylate, polyurethane, flexibles
Multi-color/Full color: composite multi-color
Metal: aluminum, titanium, stainless steel
Wax: brass, sterling silver, steel, bronze
The type of material will determine how your object is printed by Sculpteo, which includes:
Selective Laser Sintering (SLS),
Selective Laser Melting (SLM)
Direct Metal Laser Sintering (DMLS)
Binder Jetting
Casting
Core Features of Shapeways
Based out of New York with offices around the world, Shapeways aims to give the best quality objects for the lowest prices for their customers. This is accomplished with industrial printers and the best materials. Shapeways also ships worldwide. Shapeways has been in business since 2007. They aim to build a strong community to continue the growth of the 3D printing industry.
Capabilities
Instant quotes: Shapeways offers instant quoting just like Sculpteo. You will receive pricing as soon as your model is uploaded into the system. As well, the pricing will update as you make changes to your model. Price is determined by the type and amount of material used. You will not be charged for more intricate or highly detailed parts.
Auto and manual check mesh integrity: The auto check provides instant feedback to the designers on what they can do better next time they create a model. Once the model is approved by the auto check, it then gets passed to an engineer for a manual check.
The engineer will look at bounding box size, wall thickness, holes, interlocking parts, and fine details. This process ensures all models will be printed to exact specifications of the user.
A better looking, higher quality object will be the end result. While the two-check system is a slower process, Shapeways stands by it as they want to ensure the best quality for the end user.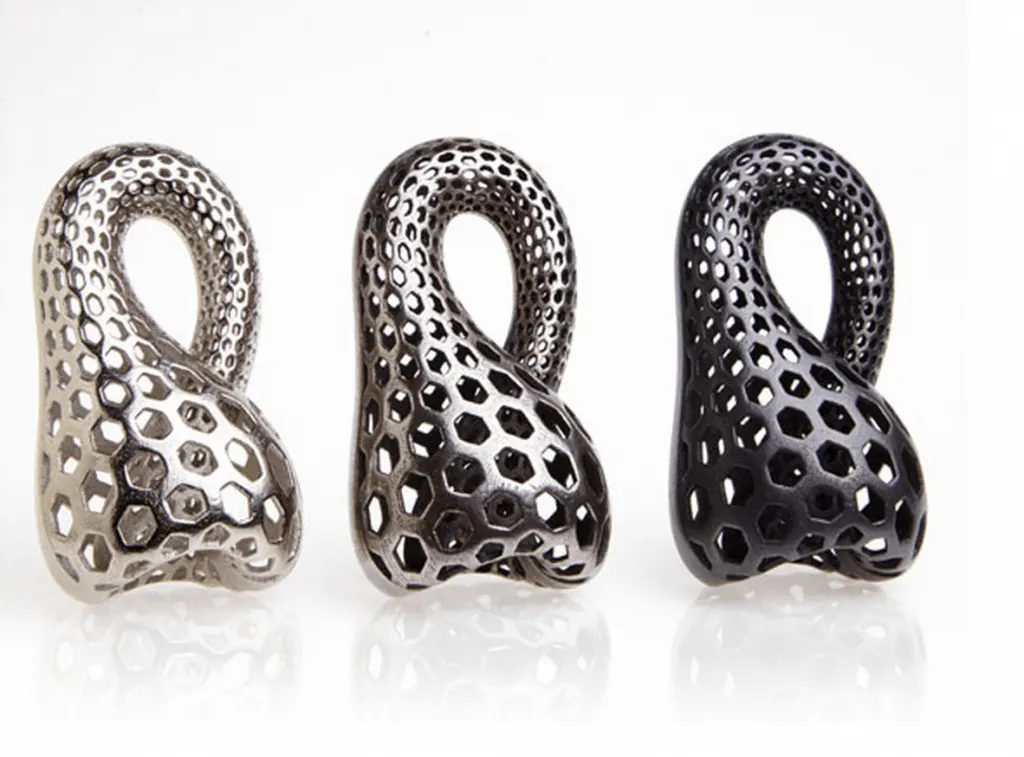 Resources: Shapeways is full of great resources to assist users of all experience levels. They offer pre-print checklist to ensure your model will be ready to go and help push it through the integrity checks.
They have guides to show you how to convert your 3D model files to types that will upload into their systems. Also, they will give you tips on how to design to save money.
They show you how to design differently so that in the end you use less total material. Shapeways is trying to make it easier for everyone to get involved with 3D printing.
Materials
Shapeways lets you pick from over 60 materials and finishes to bring your 3D models to life. Hope on their website to see the full list. As well, you can see pricing, estimated shipping and suggestions of which materials to use depending on your models.
The materials include:
Plastics: strong, flexibles, nylons, frosted-detail, metallic, elastic
Metals: steel, silver, aluminum, gold platinum, brass, bronze
Plating: various plated metals
Ceramics: porcelain
Sandstone
Wax
As well you can choose from a variety of printing types:
SLS
Binder Jet Steel
Wax Casting
Sculpteo vs. Shapeways
Now that we have gotten through the details of each, you're probably wondering which is a better 3D printing service. Both Sculpteo and Shapeways offer great 3D printing solutions for those of us who can't afford or don't want to invest in our own 3D printer.
Their online marketplaces are useful and effective. Thousands of people frequent them every day. There are thousands of different models you can choose from or browse through for inspiration on the virtual stores.
Sculpteo offers a few more printing types than Shapeways. However, Shapeways has some more exotic material than Sculpteo. You will get pricing instantly from both. As well, they each ship all around the world.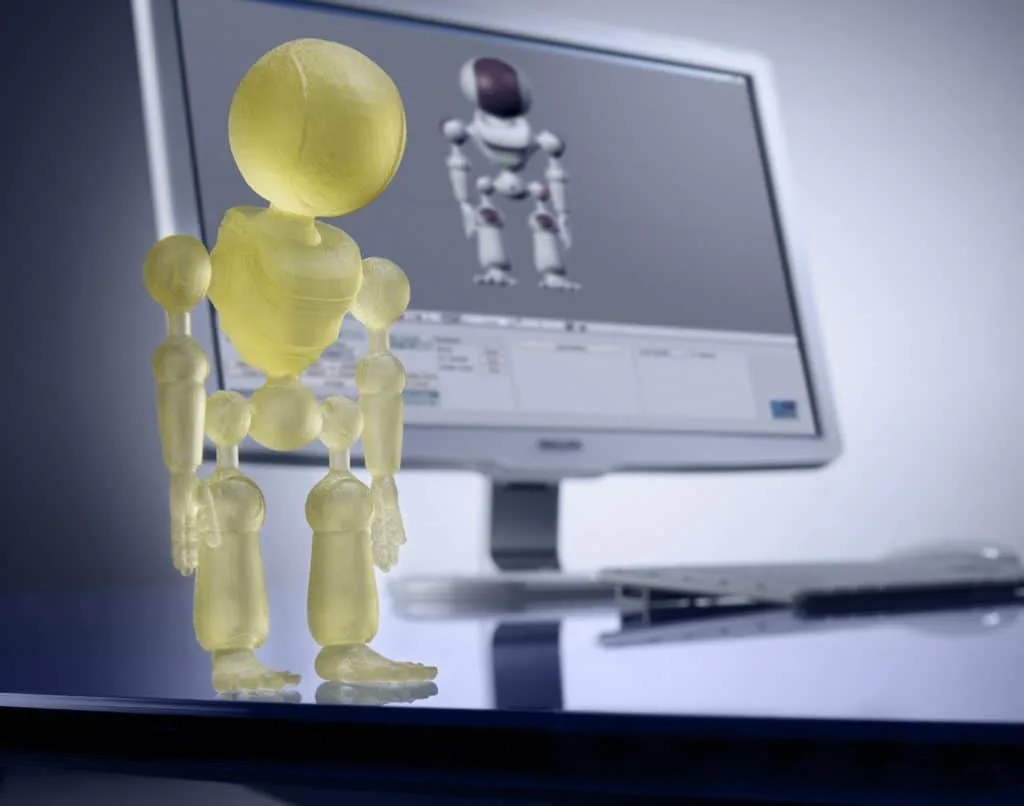 What I think it boils down to is what you are looking for in your 3D printing service. Are you looking for a super-fast service that will give you finished products in just a matter of days? Or is time not a factor for you and you don't mind waiting a little longer before you get your parts?
Also, you need to factor in the pricing. For the exact same model, made from the same material, Sculpteo comes back near double what Shapeways quotes. This is typically a major factor in someone's decision.
Can you afford the price for a 3 day turnaround? The nice thing is, you can always compare the two websites with your model and see where the pricing is for each. Once you have pricing, then you can decide on how quickly you need to receive the parts.
In the end, it's tough to pick one or the other. Each service excels in some areas and lacks, to say the least, in others. No matter which one you choose, Sculpteo and Shapeways will provide quality 3D printed objects right to your door. Let your imagination run wild and start creating.
Recommended Reads