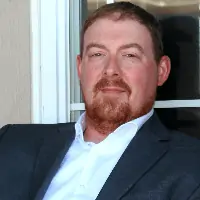 Latest posts by Justin Caldwell
(see all)
With the increasing popularity of 3D printing, it's no surprise that there are conferences all over the world, boasting a variety of exhibitions, professionals, and tools in the 3D printing market. 3D printing is innovative, and the evolution of the techniques has grown considerably and continues to do so.
If you're looking for 3D printing conferences 2019 to add to your calendar, chances are you'll find one on this list that's close to home. You can pursue a variety of topics in additive manufacturing and 3D printing including the mathematics involved in the design process, the technology used, and the industries involved.
We want to make planning your trip to one of these events a little easier. We know it can be a daunting task trying to figure out which is best for you. This is a compilation of some of the best and most unique 3D printing events around the world in 2019.
While this is by no means a definitive list for all 2019 events it is a great starting spot for you. All of the events below are a great place to gain insight, knowledge, and even network in the 3D printing industry with like-minded individuals and companies.
Where will you go in 2019? Let's take a look at some options.
Asiamold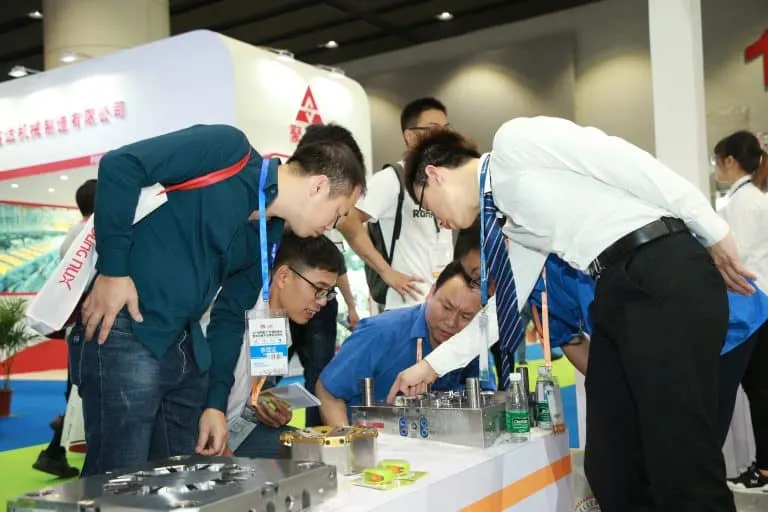 March 10-12, 2019
The Asiamold 3D printing conference is held annually in Guangzhou, China and is an important marketing and trading venue for players in the mold and die industry. It gets a lot of attention from experts all around the world and is an influential exhibition intended to highlight modern solutions in the ever-evolving manufacturing market in China.
Guangzhou is easily accessible from within China and overseas. Once in Guangzhou, you can reach the Asiamold facility via public transportation and enjoy a variety of accommodations with Asiamold travel partners. Because the event is so large, there is always someone on staff to help you with your travel arrangements.
AMForum19
March 14-15, 2019
The 3rd Additive Manufacturing Forum 2019 is in Berlin, Germany. It's Europe's leading conference and exhibition for additive manufacturing, growing in a number of participants year after year. This cross-industry program is user-oriented and supported by a number of prominent groups including Airbus Group, Deutsche Bahn, 3yourmind, and Stratasys.
This year's conference includes over 700 participants from the aviation, railway, automotive, medical, engineering, mechanical, and science industries. More than 60 exhibitors will be featured in the innovation exhibition with 26 keynote speeches, 4 open discussions, and 2 panels. Enjoy pre-networking events and a champagne reception.
Additive Manufacturing Users Group Conference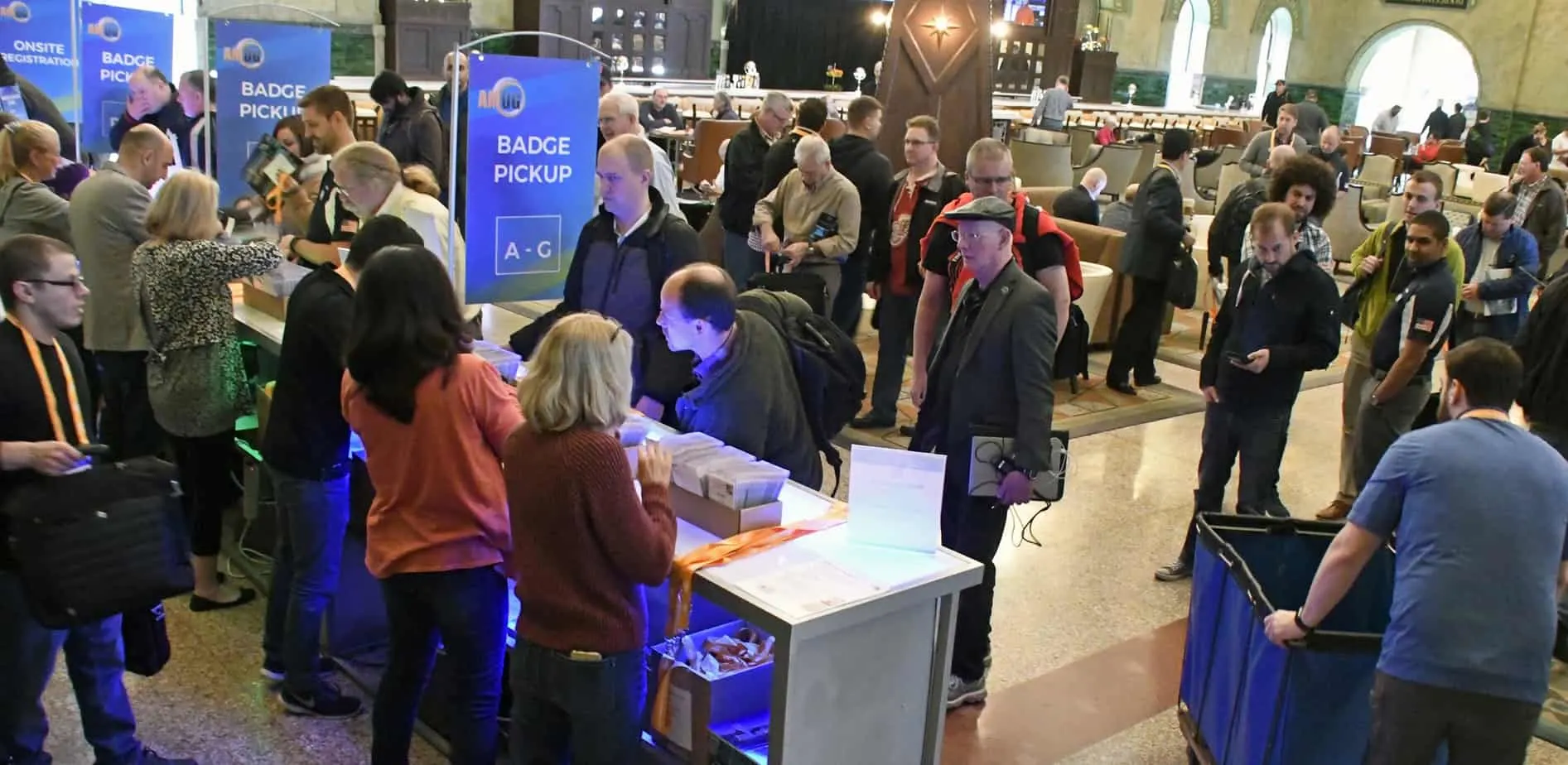 March 31-April 4, 2019
Held in Chicago, the AMUG Conference brings the global community together to accelerate advancements and education in additive manufacturing and 3D printing. Engineers, managers, designers, and educators come together to share best practices, expertise, challenges, and relevant application and developments in the industry.
The five-day conference is packed with workshops, presentations, competitions, and food. Enjoy keynote speeches, technical sessions, hands-on training, and showcases. When booked in advance, you can also purchase all of your meals, evening activities, and the awards banquet as part of your ticket.
3D Printing Event 2019
April 16-17, 2019
This year, the Netherlands will be hosting a 3D printing event with five dedicated conferences and an exhibition that all focus on 3D printing and manufacturing. Learn all about 3D printing from initial design to end product.
While it is certainly important in the continued development of 3D printer technology, the focus of this 3D printing event is the Value Chain. The design, engineering, material choice, and the post-processing phase are important as well. There is also an entire section of the conference dedicated to the future of 3D printing.
Ceramics Expo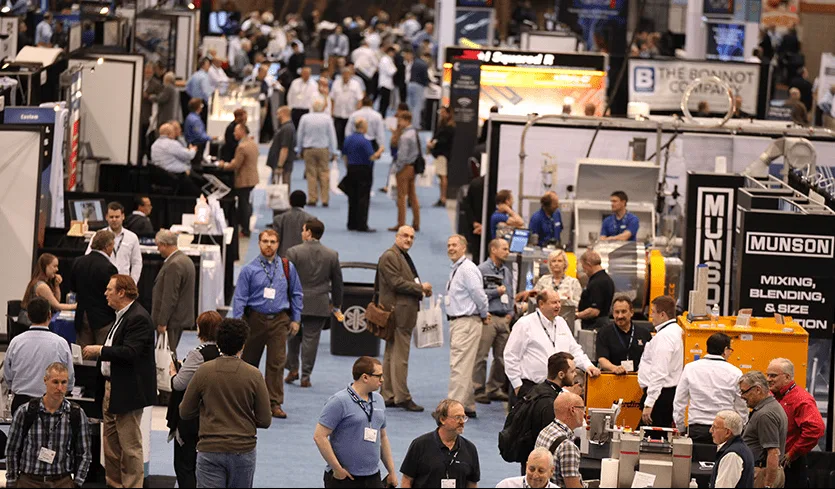 April 30-May 1, 2019
The Ceramics Expo in Cleveland, Ohio is meant for engineers who are decision-makers in the automotive, medical, aerospace, electronics, energy, industrial, and communication industries. It's a free event, often highlighting speakers from prominent players in these industries like Lockheed Martin, Corning, Ford, Kyocera, and more.
You can learn more about technology development and implementation solutions, cost reduction, and manufacturing. You may also learn how to improve your own processes or gain insights into the ceramic materials market. Discover the latest innovations in R&D and look into the future of performance, application, and efficiency.
Rapid + TCT
May 21-23, 2019
Where: Detroit, United States
Event website: https://rapid3devent.com/
Who can attend: Everyone is able to attend RAPID + TCT, but it will cost you. Currently, prices range from $75 per attendee to $1,400 depending on the level of access you desire. The low end of that spectrum will get you an exhibit-only pass whereas the high end will get you access to the full conference and a workshop package. Visit the event website to learn more about the pricing and what is included at each level.
Who will be there: Some big names have already announced their plans to attend RAPID + TCT this year. A few that we are eager to see what they have for us include HP Inc., Stratasys, Desktop Metal, GE Additive, TRUMPF North America, Titan Robotics and Cincinnati Inc.
What is it: The largest 3D printing event in North America. It is held at Detroit's Cabo Center where the world's leading 3D printing companies come to demonstrate and show-off their latest innovations and technologies. Attendees will have the opportunity to get hands-on at over 300 exhibits and network with over 6,000 3D printing industry members.
Why you should go: RAPID + TCT is a very unique experience given its vast coverage and ability to bring together industry-leading companies and professionals from all areas of the 3D printing supply chain. If you want to see the latest and greatest in technology achievements, this event is for you. If you want to network and find opportunities to grow your business, this event is for you. If you are just curious, or a fan, and want to know more about 3D printing, this is the event for you.
SIAM Conference on Computational Geometric Design
June 17-19, 2019
People interested in the geometry and mathematics behind 3D printing designs will enjoy this conference in Vancouver, Canada. If you enjoy 3D printing but would like to know more about applying mathematical methods to your projects, the SIAM Conference covers applications in geosciences, medicine, architecture, biology, and art.
Topics of discussion may include curve and surface design, CAX, reverse engineering, geometric algorithms, solid modeling, graphics and computer vision, robotics, and scientific visualization. It helps facilitate communication between government and industrial users, developers, and academics.
AMPM 2019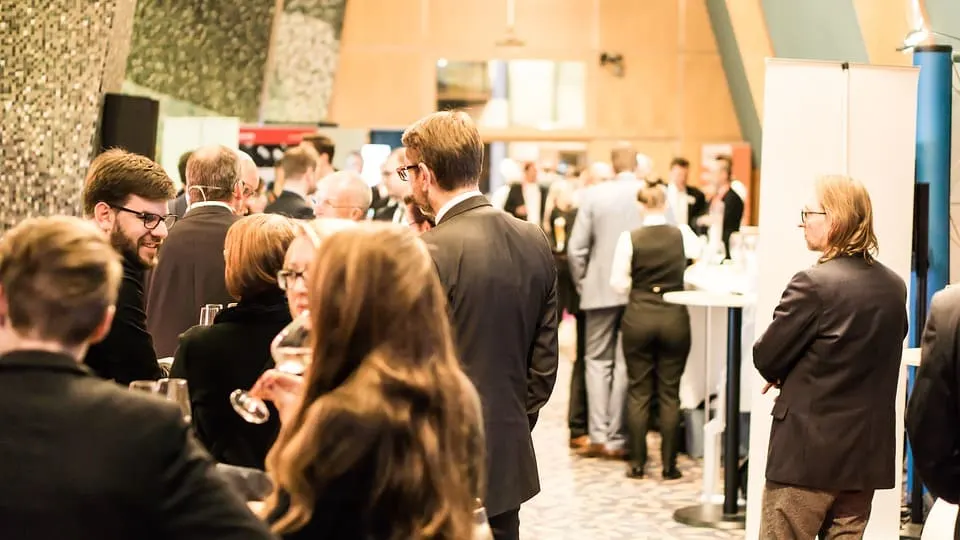 June 23-25, 2019
Phoenix, Arizona is home to two different 3D printing seminars, the first of which is AMPM2019. This conference focuses on metal additive manufacturing and features experts presenting the latest technology and developments in the metallurgy field. The second conference, called POWDERMET2019, is very similar.
The three-day conference has six events presenting the best networking opportunities and more than 100 exhibitors with equipment, powder suppliers, and processing suppliers. The cutting-edge R&D presented at the AMPM2019 conference provides one of the world's leading forums for metal additive manufacturing.
Formnext
Where: Frankfurt, Germany
When: November 19 – November 20
Event website: https://formnext.mesago.com/events/en.html
Who can attend: The event is open to everyone. You need to go to the Formnext website to secure your ticket for this years event. You will also find information to become an exhibitor if you wish to display your products and technologies. You can also find maps of the exhibition grounds to start planning your trip to Formnext 2019.
Who will be there: The list for 2019 exhibitors is scheduled to be released in June. Last year some of the attendees included 3D Systems GmbH, HP Inc., GE Additive, InssTek, Inc., and over 600 others.
What is it: A four day event that has over 600 companies from all around the world. Formnext is a leader in bringing together some of the greatest minds and innovators in the worlds of additive manufacturing, 3D printing, and tool and mould making. The event combines these three massive industries to showcase the some of the best ideas and products that will lead the next generation in manufacturing and the product development process.
Why you should go: One of the largest international shows in the world, Formnext will surely blow you away at the vast size and number of new and innovative products, ideas, and companies that will be on display. In 2018, the event had almost 30,000 visitors from over 30 countries. This is the place to go if you want to see where these industries are heading to next.
3D Food Printing Conference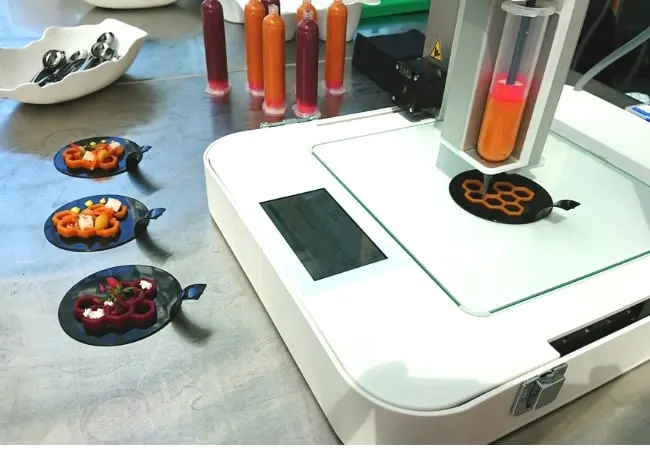 June 27, 2019
This 3D printing conference in the Netherlands is all about the food. It's a two-day event dedicated to learning about smart farming, healthy nutrition, and vertical farming. Because 3D printing technology is making its way into the food industry, it will be a critical part of how people interact with food.
There's still a lot of required research to make these ideas mainstream, but this conference aims to take big steps in the right direction by putting on seminars about food industries and components that will be influenced by 3D food printing technology.
Faraday Discussion
July 3-5, 2019
This Faraday Discussion in London covers Understanding and Reconstructing Biointerfaces with 3D Soft Nanolithography. Mechanics and biology are both driven by interfacial dynamics, yet the industries rarely talk to one another. The idea of this Faraday Discussion is to bring these industries together for conversations surrounding how they can work together to tackle challenges in the industry.
Advances in 3D nanolithography, organic and macromolecular chemistry, and surface characterization will require cooperation from experts in many fields. By providing a forum where they can facilitate discussions for the betterment of these ideas, they can make progress in the field.
Sim-AM 2019
September 11-13, 2019
The Second International Conference on Simulation for Additive Manufacturing is in Pavia, Italy. As additive manufacturing evolves, this conference aims to bring to light some of the benefits of 3D printing and manufacturing for those who have interest.
The main topics of the conference include CAD to part chain, material modeling, innovative application, multi-physics, and multi-scale simulation, simulation for different additive manufacturing technologies, shape and topology optimization, and validation and verification. You can attend lectures, general sessions, invited sessions, industrial workshops, and round tables.
AMM 2019
September 18-19, 2019
Poland is home to the 3rd Edition of Additive Manufacturing Meeting covering 3D printing in both industrial and medical applications. This international event addresses individuals and institutions involved in the development and implementation of additive manufacturing technologies. They intend to build a common platform for the exchange of experience and knowledge in both fields.
In the past, this conference has involved 145 participants, 12 partners, 24 talks, 3 workshops, and a networking session. It is a two-day conference conducted in English with the main focus of the panels being 3D printing implementation in medicine, industry, and R&D. There will also be a young scientists' poster session.
AMCTURKEY 2019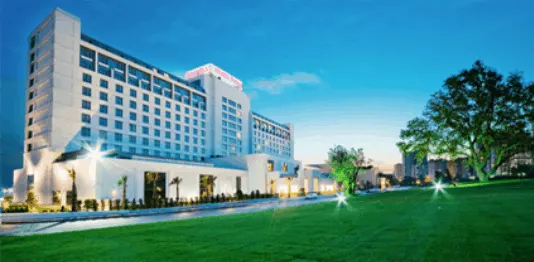 October 11-12, 2019
This additive manufacturing conference in Istanbul, Turkey focuses on the importance of digitalization, Industry 4.0, and IoT processes as the next generation of manufacturing technologies. As additive manufacturing replaces traditional manufacturing methods, there are several industries affected.
For transformation in these industries to take place, scientific research and R&D studies are critical, and experts from these industries need to come together. The goal of the first Additive Manufacturing Conference (AMC 2019) will be to do all of these things and more.
Symposium on Graphene and 3D Printing Technology
October 30-31, 2019
The Symposium on Graphene and 3D Printing Technology provide a platform for the sharing and exchange of ideas, knowledge, experiences, and research in the arena of graphene and 3D printing. Because technological innovation is an enabler of development in lower or middle-income countries, this conference held in Tokyo, Japan reaches some of those demographics.
The theme of the 2019 event is "a novel approach to atomic assembly and emerging technologies." Members from around the world will learn about 3D printing, graphene, advanced materials, energy technology, and two-dimensional materials. They will enjoy presentations, a wealth of information, and networking opportunities with world-renowned speakers, diving into the most recent developments and techniques.
These aren't the only conferences involving 3D printing and other related subjects. There are plenty of opportunities worldwide to learn and share experiences in an environment that fosters the correct conversations and a desire to further the development of these technologies.
If you want to attend a 3D printing conference, this year is a perfect time. There are hundreds of them spanning the globe, bridging many industries, and focusing on a variety of topics that may be of interest to experts, professionals, and hobbyists alike.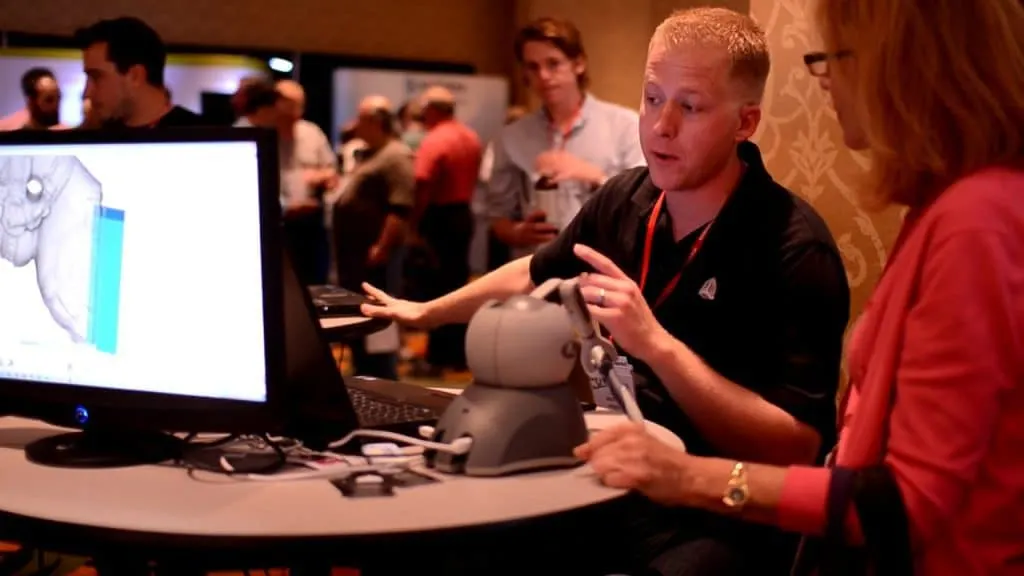 3D Printing Europe 2019
Where: Berlin, Germany
When: April 10 – April 11
Event website: https://www.idtechex.com/3D-printing-europe/show/en/
Who can attend: This event is open to any individuals who register through the event's website. A pass will get you access to all co-located events in Berlin and the website offers group discounts if multiple individuals are attending from one company. Pricing ranges from about $100 to $3,000 depending on the level of access you want. Head to the event website for more information.
Who will be there: While this event is not as large as Formnext in Frankfurt, you will still have the opportunity to see a wide range of companies. Some of these companies are PiezoTech Arkema, Sysco Machinery Corporation, AFELIM, and Dorey Converting Systems.
What is it: Another large conference held in Germany, this time it is in Berlin. 3D Printing Europe will have over 200 exhibitors set up and expects to see close to 3,000 attendees. Be sure to head towards "Demonstration Street" once you are there. As I am sure your could guess by the clever name, this is where the event will house a variety of interactive products, prototypes, and new technologies.
Why you should go: This is a great 3D printing specific event in Europe. It focuses on end-user case studies and opportunities with demonstrations on how you can incorporate the technology into your company or business idea. You will get the full spectrum of 3D printing processes and materials on display.
Inside 3D Printing
Where: São Paulo, Brazil, Seoul, Korea
When: June 10 – June 11 in Brazil, June 26 – June 28 in Korea
Event website: https://inside3dprinting.com/
Who can attend: Any interested in 3D printing can and should go. There is a FREE pass to the Seoul event and the paid passes are either $190 or $290 depending on how much you want to do. The Brazil event has similar pricing minus the free pass. You can find more information and discounts by purchasing through the event website now.
Who will be there: Some exhibitors you will see in Brazil are 3D Criar, Alcateia Group, AMS, UP3D, and many more. While if you attend the Seoul event, some exhibitors in attendance will be Createc, AMKOREA, 3D Real Form, Prototech, Shining 3D, and even more.
What is it: One of the largest 3D printing and additive manufacturing event series in the world. It takes place in Brazil and South Korea at two different times in order to attract individuals, companies, and creators from everywhere. Attending either event will give you access to conferences, demos, and talks from industry leaders, and some of the best companies, designers, and innovators in the 3D printing and additive manufacturing industries.
Why you should go: Being in attendance at either location gives you full access to see the newest product, services, and companies launch. You can use it as a networking event to help fundraise and source investments if you trying to start oor grow your own company given each event houses thousands of attendees.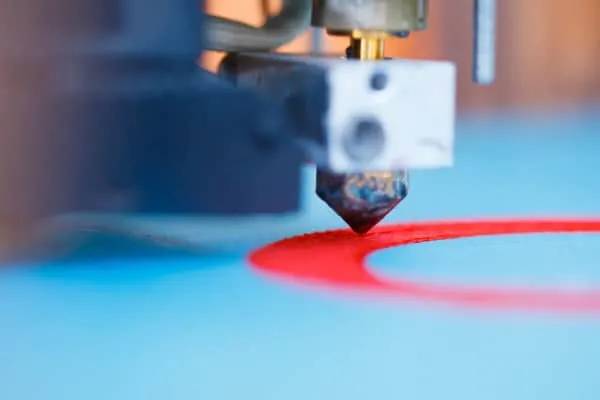 Some other
3d printing conferences 2019
3D Printing Industry Awards 2019
Where: London, United Kingdom
When: June 6
Event website: https://3dprintingindustry.com/news/3d-printing-industry-awards-2019-nominations-open-145071/
3D Printing USA 2019
Where: Santa Clara, United States
When: November 20 – November 21
Event website: https://www.idtechex.com/3D-printing-usa/show/en/
Additive Manufacturing for Car Body Engineering 2019
Where: Bad Nauheim, Germany
When: April 2
Event website: http://www.automotive-circle.com/Conferences/Additive-Manufacturing-for-Car-Body-Engineering-2019
AeroDef Manufacturing 2019
Where: Long Beach, United States
When: April 30th – May 2
Event website: https://www.aerodefevent.com/
BIG IDEAS for UV+EB Technology Conference
Where: Redondo Beach, United States
When: March 19th – 20th
Event website: https://bigideasconference.com/
Business & Technology Insight Forums
Where: Boston, United States
When: May 8 – May 9
Event website: https://www.idtechex.com/forum-boston/show/en/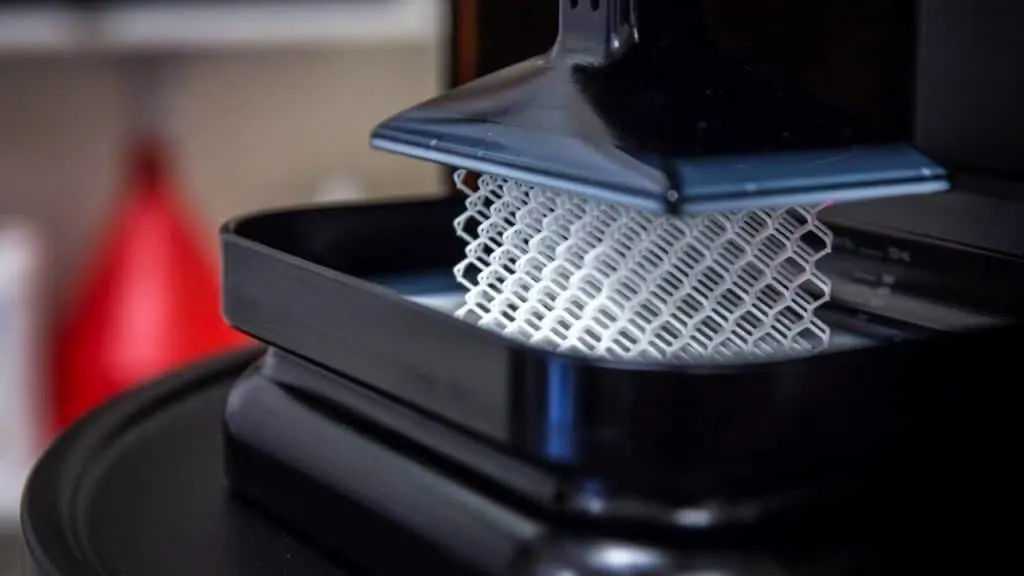 EASTEC 2019
Where: Springfield, United States
When: May 14 – May 16
Event website: https://easteconline.com/
INDUSTRY, From Needs to Solutions
Where: Barcelona, Spain
When: October 29 – October 31
Event website: http://www.industry.website/
Maker Faire Miami 2019
Where: Miami, United States
When: April 6 – April 7
Event website: https://miami.makerfaire.com/
PMTi2019 — Powder Metallurgy and Additive Manufacturing of Titanium
Where: Salt Lake City, United States
When: September 24 – September 27
Event website: https://www.mpif.org/Events/PMTi2019Conference.aspx
Polymers + 3D
Where: Houston, United States
When: October 31 – November 1
Event website: http://www.poly3d.org/
Polymers for 3D Printing 2019
Where: Düsseldorf, Germany
When: December 11 – December 12
Event website: https://www.ami.international/events/event?Code=C1004
WESTEC 2019
Where: Long Beach, United States
When: September 24 – September 26
Event website: https://westeconline.com/