Latest posts by Jodie Chiffey
(see all)
Our comprehensive Vectorworks vs AutoCAD comparison is going to show you the best CAD program to use out of these two pieces of software.
While AutoCAD is often the go-to program and has significant market domination, we'll find out if Vectorworks is a credible alternative. We'll explore all the features of these two programs and what they offer. We'll also go into how easy they are to use, their pros and cons as well as other CAD softwares on the market.
In the end, you'll find out which one is better.
Main Differences Between Vectorworks vs AutoCAD
The main differences between AutoCAD vs Vectorworks are:
Vectorworks allows you to buy a perpetual license, whereas AutoCAD does not let you buy a perpetual licence.
AutoCAD has a mobile app for editing designs, whereas Vectorworks does not have a mobile app for editing designs.
Vectorworks has BIM modeling capabilities, whereas AutoCAD does not have BIM modeling capabilities.
AutoCAD has a steep learning curve, whereas Vectorworks is a bit easier to learn
AutoCAD's native file format is compatible with most CAD programs, whereas Vectorworks' native file extension is not
Exploring Vectorworks and AutoCAD features
Both Vectorworks and AutoCAD are used by architects, engineers, and across various industries. While they often do serve different purposes, there are many features we can compare them against each other.
Drawing and design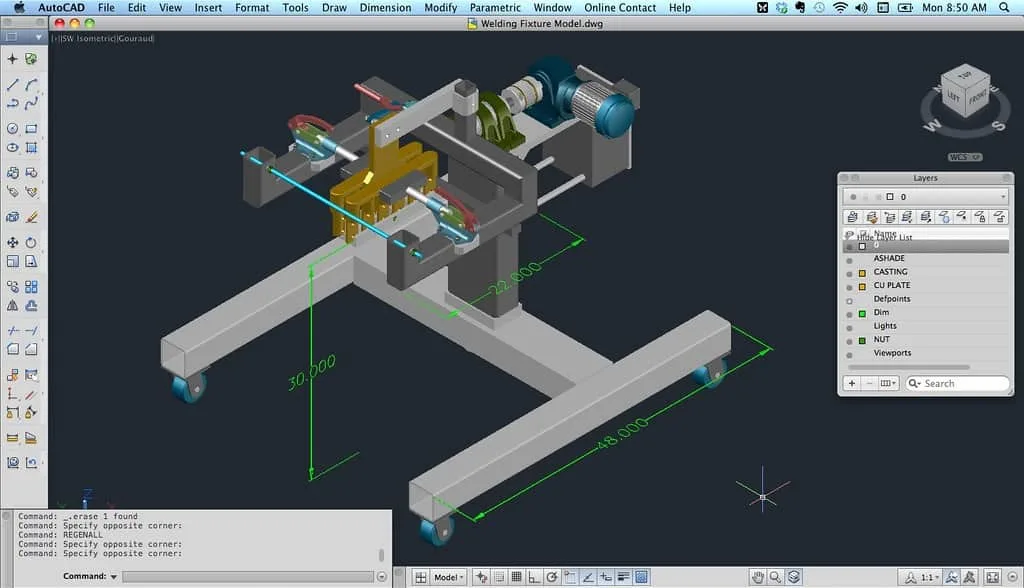 Both of these programs provide the ability to create both 2D drawings and 3D models that are used in many industries including engineering, construction, and more.
AutoCAD has been the go-to software for the 2D drawing for many years. It has also incorporated 3D functionality into the software as well. Many people like the fact that AutoCAD feels like free form drawing on paper at times and it does offer a lot of flexibility for creating models.
Vectorworks also does a very good job at creating drawing and models, especially in 2D. It offers native BIM capabilities. There are many different programs with Vectorworks that serve different purposes. Vectorworks Architect is the one to compare with AutoCAD but there is also Vectorworks Spotlight for lighting, Vision for events, and Vectorworks Landmark for landscape architects.
Customizable Options
One of the big things we look out for with any software and especially CAD programs is how customizable they are. Being able to change layouts, hide tools and create a unique workspace helps with productivity and efficiency.
AutoCAD is well noted as offering a good experience if you want to customize certain parts of it. You can change the layout, show tools that you use the most, create aliases for commands as well as create a user interface that is unique to you. This massively helps AutoCAD feel like a custom program and it should boost how efficient it is to use.
Vectorworks also provides a range of customizable options for their program. Like AutoCAD, it is very easy to do and it allows you to add and remove tools and menus, configure context menus, create new positions for tools and palettes, and more.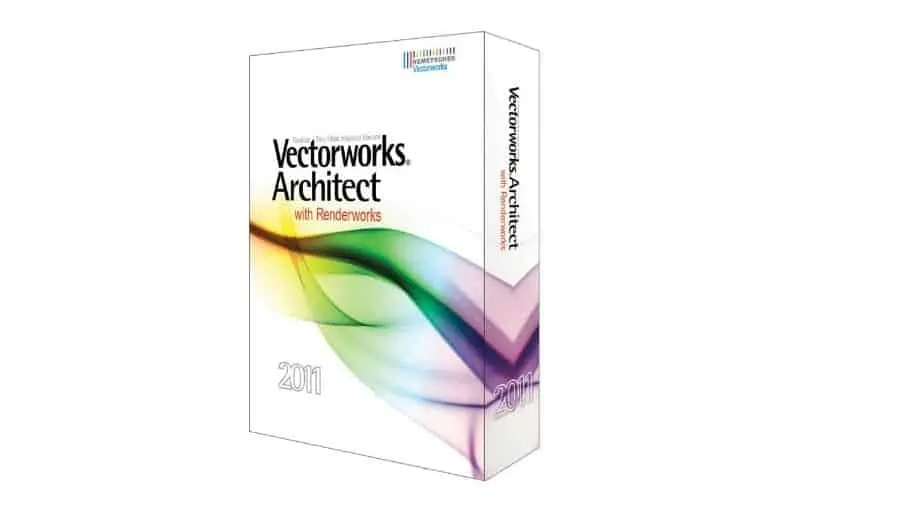 File compatibility
You can open and use a varied range of files with both Vectorworks and AutoCAD. In fact, you can open up AutoCAD files (.dwg) in Vectorworks and we haven't come across any problems with doing this.
One area where Vectorworks is perhaps better than AutoCAD is with BIM information as it has native BIM capabilities. Vectorworks has much more of a focus on a BIM workflow. Vectorworks also has its own file extension (.vmx) however this isn't generally compatible with many other CAD programs.
Performance
CAD software can take up a lot of processing power due to the complex nature of how they work. So, how do Vectorworks and AutoCAD compare when it comes to performance?
Comparing them can be quite subjective because it is going to depend a lot on what computer spec you have. Obviously, a computer with a higher spec is going to run these programs better than one with limited capabilities.
AutoCAD has always run pretty well on any computer we have used it on (as long as it has half-decent specifications). AutoCAD does offer information on how you can speed up the program on your computer by changing around different settings.
Vectorworks is pretty similar to the recommended specifications for your computer to run this program on. There isn't a big difference between the two really.
To run them smoothly you'll need around the same RAM (16GB recommended), similar processors, and graphic cards. Depending on what toolsets you are using, you will need some decent storage space on your computer as well.
Platforms
Most CAD software is available across several operating systems and platforms. Choosing one that not only gives you the functionality you need but also can work across different devices is important. This is definitely true if you need to access it in different locations.
AutoCAD works on many different operating systems and this includes Windows and Mac. You can also use AutoCAD on a mobile device. This is one of the big advantages of AutoCAD in that you have a great range of functionality on iOS, Windows, and Android mobile devices. If you need additional storage, AutoCAD provides cloud storage options.
Vectorworks is similar to AutoCAD in that it can work on both Windows and Mac. One drawback of Vectorworks is that it doesn't have an app where you can edit designs. There is Vectorworks Nomad which displays your designs and you can access this on Android and iOS devices but it doesn't let you actually do any editing.
Support
The last feature we're going to look at with Vectorworks and AutoCAD is their support options. Getting the help when you need it is vital in case you run into any problems.
AutoCAD does provide several support options. You can contact Autodesk by email as well as by phone or you can use the live chat on their website. If you want to do some research yourself, you can use the help section which offers a range of answers to common questions. There is also a dedicated AutoCAD forum where you can engage with other users.
Vectorworks has phone and email support in addition to a live chat option. Their website offers a list of Vectorworks partners that you can get in touch with for training.
You'll also find a knowledge base on their website that has informative articles and how-to videos while the forum is another great resource that is pretty active.
Not much between AutoCAD and Vectorworks when it comes to supporting and getting the information that you need.
Comparing AutoCAD vs Vectorworks – pricing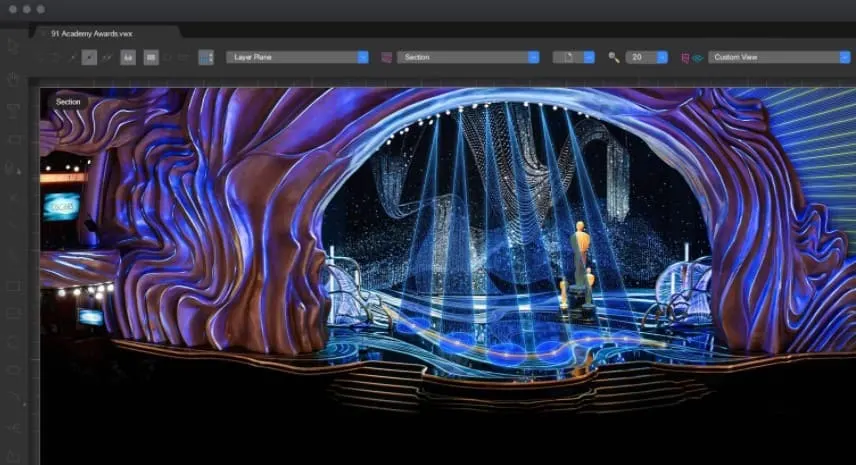 You can purchase AutoCAD on an annual basis. This gives you a valid license for 12 months. There is the option to take up a monthly subscription to AutoCAD although your yearly amount will be higher. If you envisage using AutoCAD for a few years, you can get a 3 year licence too.
Students can get a one-year free license and Autodesk offer a 30 day free trial of AutoCAD too.
With your AutoCAD subscription, you get a range of different tools included such as:
AutoCAD Architecture
AutoCAD Electrical
AutoCAD Map 3D
AutoCAD Mechanical
AutoCAD MEP
AutoCAD Plant 3D
AutoCAD Raster Design
Vectorworks – and Vectorworks Architect which is the closest program to AutoCAD – does cost more than AutoCAD if you look at the price of AutoCAD's one-year subscription. However, the big difference here is that with Vectorworks Architect you get a perpetual license. This gives you lifetime access to Vectorworks Architect as well as 2G of cloud storage and one-year tech support.
You can add a maintenance addition to your purchase which boosts your cloud storage to 20GB and also gives you upgrades to the newly released version as well as priority support if you need it. Students can also get a free license to Vectorworks and you can request a 30-day free trial too.
So, Vectorworks Architect will work out cheaper in the longer run. You only need to purchase it once and over the course of say, 5 years, it will be less expensive than AutoCAD.
There are also many other programs that Vectorworks have including:
Vectorworks Fundamentals
Vectorworks Landmark
Vectorworks Spotlight
Vectorworks Designer
These all need to be purchased separately.
Vectorworks vs AutoCAD – ease of use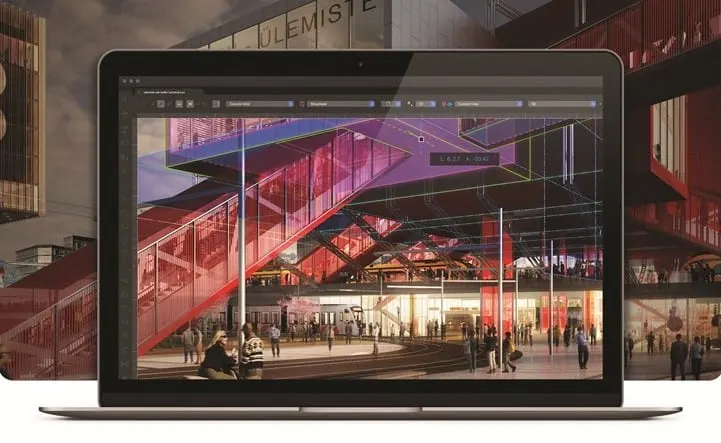 With the sharp rise in affordable 3D printers, many people have been turning to CAD software and other programs to create models and designs. This has led to some of these programs become more user-friendly. So, how do Vectorworks and AutoCAD compare?
AutoCAD is renowned for being pretty difficult to use. It is in no way impossible to master however it will take a while to get a good grasp on its functions and features.
It has long been the standard software to use for drawing and designs and this is why so many people preserve with it. There are good resources on the Autodesk website if you do run into trouble when using AutoCAD.
Vectorworks is a bit easier to use than AutoCAD. Many people prefer Vectorworks because it doesn't present such a steep learning curve like AutoCAD often does. Commands are more intuitive with the icon UI layout which a lot of users prefer. Like AutoCAD, you can find a lot of good resources and training for Vectorworks to help you along.
Pros and Cons
AutoCAD
Pros
Can draw and designs in both 2D and 3D
Very customizable so you can create your own layout
Compatible with a large number of file formats
Available for Windows and Mac in addition to offering a mobile app
Can get cloud storage if you want
Can be used offline without internet access
Has been the go-to CAD software for decades
Cons
Doesn't offer a perpetual license like some other CAD software
Is quite complex so will take a while to learn
Need decent computer specifications for run it smoothly
Vectorworks
Pros
Ideal for 2D and 3D modeling
Can get a perpetual license for lifetime access
Compatible with a wide range of different file formats
Works on both Windows and Mac computers
Can customize the layout to suit your needs
Easier to use than AutoCAD and has an intuitive icon UI
Decent support options with helpline online resources
Cons
Native Vectorworks format isn't compatible with most software
No mobile app for editing (but does offering one for viewing and commenting)
Need decent computer specifications to run it smoothly
Are there any alternatives?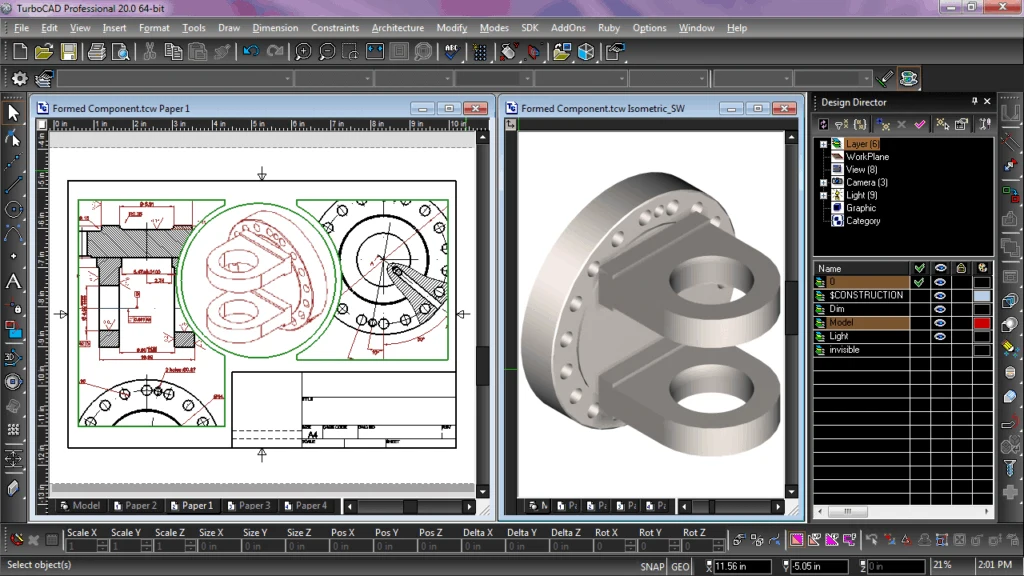 An alternative to both Vectorworks and AutoCAD is TurboCAD.
We've had a look at this CAD software a few times and you can see how it matches up directly with AutoCAD here.
TurboCAD is a powerful piece of CAD software that is ideally suited to 3D modeling. It can take a while to get to grips with how it works but it is favored by many people. It works on both Windows and Mac computers and it also features a suite of apps to boost functionality on mobile devices.
Like AutoCAD and Vectorworks, it is highly customizable and can run on most half-decent computers pretty smoothly. Overall a decent alternative that comes in a lot cheaper for lifetime use than Vectorworks and AutoCAD.
TinkerCAD
If 3D printing is your main objective with CAD software then we would recommend going with TinkerCAD.
Regardless of what type of 3D printing you are going to do – whether it be working with an open source 3D printer, dual extruder 3D printers or to print specific objects, this is a great piece of software.
It is pretty basic so we can't really compare it directly to AutoCAD or Vectorworks. It's only focus is on offering three simple tools that can be used to create a wide variety of 3D printing models.
Perhaps the best thing about TinkerCAD is that it is free! You don't have to pay anything to get access to it. This isn't going to replace AutoCAD or Vectorworks however if you just need some basic software for 3D printing, this is a great option to get started with.
Frequently Asked Questions about AutoCAD and Vectorworks
Question: Is AutoCAD free for students?
Answer: You can get a one-year free license to AutoCAD if you are in education and there is also the option for a 30-day free trial as well.
Question: Is Vectorworks free for students?
Answer: You can get a 12 month Vectorworks license if you are a student and this can be extended after a year if you are still in education. If you are a recent graduate, you can get a discounted version of Vectorworks too.
Question: What operating systems is AutoCAD available on?
Answer: You can get AutoCAD on Windows and Mac computers while there is also a mobile app for iOS, Android, and Windows devices.
Question: What operating systems is Vectorworks available on?
Answer: Vectorworks is available on Windows and Mac OS. There is an app – Vectorworks Nomad – although it doesn't allow you to edit designs.
Question: Can I customize these CAD programs?
Answer: Yes. You can customize both AutoCAD and Vectorworks. This will allow you to create custom layouts, hide tools, create menus and more so you can boost your productivity.
Question: Are AutoCAD and Vectorworks easy to use?
Answer: AutoCAD is seen to be harder to use than Vectorworks. Neither are really simple to use especially if this is your first step into CAD software. However, many users do report that Vectorworks is a bit easier to learn.
Question: Can I use AutoCAD and Vectorworks for 3D printing?
Answer: Yes. You can export STL files with both AutoCAD and Vectorworks and this is the default file format for the majority of 3D printers.
Question: Can I get training with AutoCAD and Vectorworks?
Answer: Yes. There are numerous online resources on both the Autodesk and Vectorworks website. This includes forums and guides while there are also official training courses you can use to boost your skills.
Conclusion – Go with Vectorworks mainly because of its lifetime license
Perhaps it seems obvious that you should choose AutoCAD if you need a piece of powerful CAD software. After all, it has been the default program for most professionals for a long time.
However, we are going to suggest that you choose Vectorworks.
When it comes to the actual functionality of both programs, there isn't much difference and Vectorworks pretty much does what AutoCAD can do in a design, drawing, and modeling sense.
The big plus for us is that you can get a perpetual (lifetime) license with Vectorworks. So, if you want to get Vectorworks Architect, you simply purchase it once and you don't need to pay again. This definitely beats AutoCAD's subscription model.
While we would like to see a Vectorworks app – one that lets you edit drawings and designs at least – it isn't a huge drawback for us. Vectorworks is not only a powerful tool but it is more intuitive and straightforward than AutoCAD. It offers good support options, is highly customizable and we can see why a lot of professionals are turning to it.
AutoCAD will still have a loyal following but Vectorworks definitely gives it a run for its money and the fact it works out cheaper in the long run, edges it for us.