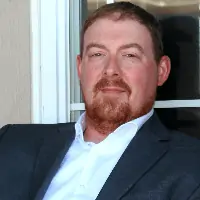 Latest posts by Justin Caldwell
(see all)
If you're the type of person who likes to make accurate and versatile content that isn't going to blow a hole in your wallet, then vacuum forming might be the method for you.
Vacuum forming is a popular 3D printing alternative, yet a relatively unknown method for creating 3D projects and objects. If you're creating a short run of shallow plastic products, then you might consider using vacuum forming.
Of course, like any process, there are benefits and drawbacks to using this type of method. In this Vaquform Review, we'll talk about what those pros and cons are, how vacuuming forming work, and discuss everything Vaquform has to offer.
Let's start by learning more about vacuum forming.
What is Vacuum Forming?
Vacuum forming, in its simplest terms, is using heat to make and form a specific design. This goes through a process that involves pressure forming, which uses a mold and heat to contour and shape the object. Vacuum forming uses only a single mold at a time and relies on a vacuum to create suction.
Using the suction and heat, the sheet is drawn around the mold until the desired object is formed. Simple enough, right? Let's dig a little deeper into exactly how this process works.
How Does Vacuum Forming Work?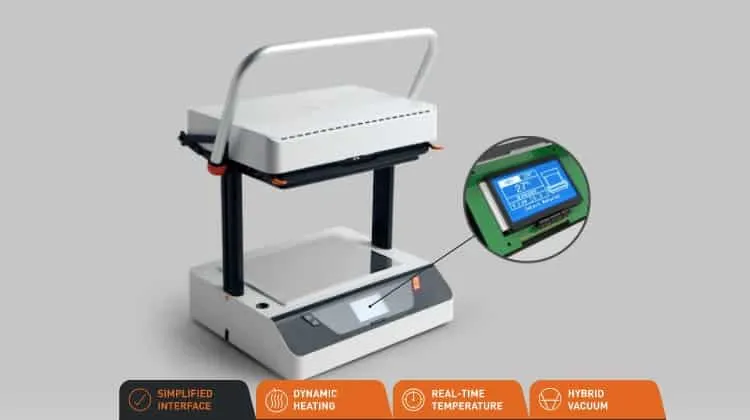 Vacuum forming is a relatively straightforward process. It requires a plastic sheet that clamps to a frame. Once the sheet is in place, it is heated until the plastic is malleable.
The intention is to make it soft enough that it can take on a specific shape. However, be careful that you don't heat the sheet to the point that it melts or loses its integrity.
Next, you use the vacuum to pull the plastic until it fits around the desired mold. Thus shaping the sheet around the desired contours and curves.
Before you remove the mold, be sure that the plastic has cooled off. If you have an especially large piece, you might be able to get away with using a fan to cool it off quicker.
Once the sheet has cooled off enough, you can smooth the edges and trim off the excess plastic until your final object is revealed.
Vaquform: What you Need to Know
Vaquform started out as a Kickstarter project but has since made a name for itself as a rapid process for creating amazingly detailed objects. This revolutionary desktop vacuum former works very well alongside CNC routers and 3D printers.
This time-tested technique for manufacturing high-quality objects requires users to have a plastic sheet and a powerful vacuum seal. With Vaquform, users have just what they need to make detailed molds and create amazing projects.
Vaquform is considered a state-of-the-art, industry-leading, consumer-friendly platform. Its technology is one of the best in the market and offers plenty of value for anyone interested in vacuum forming.
Features

Users will enjoy features like the IR probe, which is used to monitor the temperature of the plastic throughout the process. There's also an LCD interface that allows users to control and define parameters throughout the process. Additionally, Vaquform's 9 x 12-inch forming area is larger than most of the 3D platforms you'll find in the market today.
That makes Vaquform ideal for an artist's studio, a design office, or an engineering lab. Really, the options are limitless. A powerful heater is the same one you'll find in many commercial vacuum formers, which is a testament to how seriously the company takes its dedication to detail and quality.
Vaquform comes equipped with an internal database that understands exactly how much heat is needed for materials. That means it will notify the user when the wrong temperature is being used. All the user has to do is use the LCD screen to tell Vaquform exactly what profile they want, select it, and press that start button.
Suction
Vaquform also offers high-powered suction. With a combination of high-speed vacuuming, high airflow, you'll get all the suction you'll need. Additionally, a dual-stage hybrid system eliminates nearly 90% of the air stored under the sheet. You can expect about the same amount of power as you'll get from a typical household vacuum.
Essentially, it breaks down into two stages:
High airflow with low vacuum power
Low airflow with high vacuum power
The final result is a design that offers incredible precision and immaculate corners.
Overall, Vaquform is great for all types of projects. Whether you're doing an art project, create a customized mask, or making replicas of already existing molds, the platform is great for all materials. This consumer-friendly device is great no matter what type of creation you're designing.
Pros and Cons of Vaquform
Vaquform is a platform chosen by many professionals and designers due to its high-quality features and flexibility. But there are plenty of other benefits you'll find when using Vaquform. Let's take a quick look at the pros and cons of this vacuum forming platform.
Pros
More affordable than other manufacturing processes
Low-cost tools
Large working surface area
Quicker turnaround time than traditional production processes
Twice as fast as other methods
Increased efficiency and productivity
Products get to consumers faster
Highly flexible
More design options
Customizable
Supports molds in a wide variety of materials
Easily modified
Cons
Only supports simple geometries
Compatible with parts that have thin walls
Final products may not have consistent walls
Can be difficult to produce designs with deep concaves
Not as efficient for massive production runs
Vaquform Alternatives
If you don't think Vaquform's offering is your cup of tea, there are several alternatives available on the market. Here are a few you might consider:
Pitsco Vacuum Former
Pitsco's vacuum former offers a way to learn more about the industry while studying how the materials and design aspect of the process works. This vacuum former will heat, stretch, and shape plastic sheets up to 6 x 6 inches. These are perfect for creating small objects or experimenting with the vacuum forming method.
This vacuum former includes a heater that will only operate when the switch is pressed down. That makes the Pitsco vacuum former an excellent option if you're new to the industry.
It also offers a 13 x 9 inch oak base that sits at 8 inches tall. However, something to keep in mind if you do decide to go with this vacuum former is that it requires a 120v power outlet.
If you're looking to learn more about vacuum forming and the technology behind it, the Pitsco vacuum former is an excellent choice. It's a small option that will let you get started without spending a lot of money or getting too overwhelmed.
HD 2424 Vacuum Former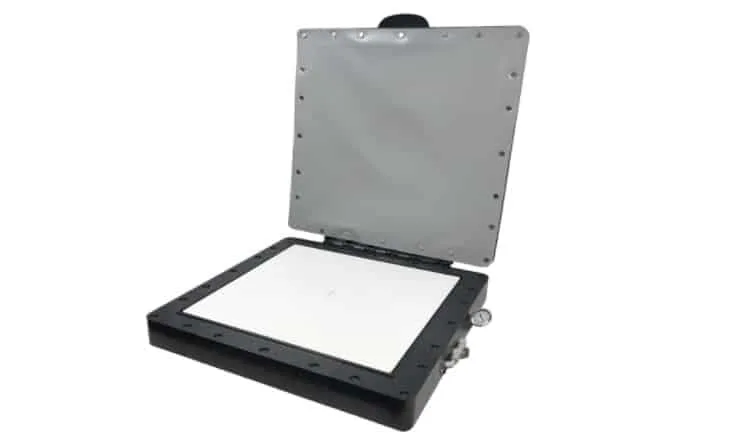 If you're looking for a vacuum former that's a little off the beaten path, pay close attention to the HD Press 2424 vacuum former. This unique vacuum former uses membrane vacuum technology to create amazing objects. Made out of high-quality plastic, this device is ready to be used on a regular basis.
With this model, you can create amazing objects without wondering if you're putting too much strain on it. There's a heat-sink included above the vacuum grid, which allows you to perform repeated vacuum forming. Plus, thanks to the durable membrane attached to the lid of the HD 2424, users can create multiple objects throughout the same run.
The HD 2424 is perfect if you don't have a lot of room in your home and is great if you want something you can just plug in. Just hook your vacuum former up and start creating straight away. It's designed in a way that allows minimal air volume, which applies a quick vacuum if you're working with a hot piece.
Also included with the HD2424 is easy to remove lid and a vacuum release vent. The vacuum former is crack resistant since it consists of ABS plastic.
Other options are made of PVC or wood and prone to splitting. So if you're interested in holster making, cosplay, small prototypes, special effects, or aerospace, the HD 2424 might be the vacuum former for you.
Formech 450DT Vacuum Former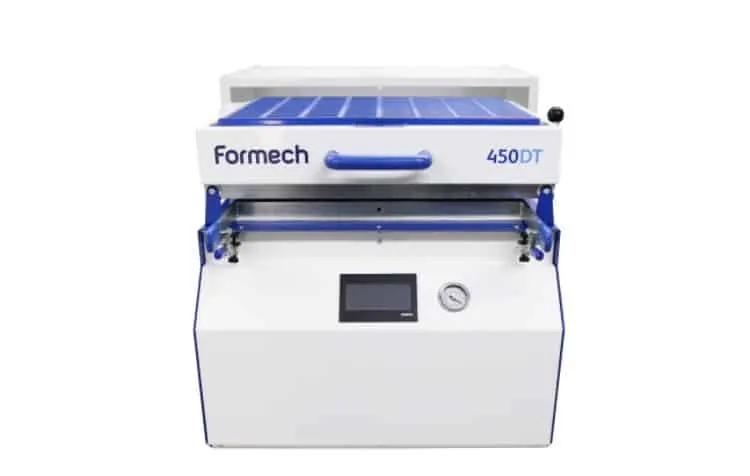 One of the most recognized names in the vacuum forming industry is Formech, who brings its latest technology to the Formech 450DT.
This new vacuum former offers users a high-resolution digital touchscreen, which provides a high-level of control over the entire process. The display is intuitive, easy to understand, and straightforward.
This vacuum former comes with a memory that can handle up to 20-programs, which means it can quickly and easily recall your most recent or often used projects.
The Formech 450DT is great for inventors, designers, and students. Basically, anyone who wants to learn more about vacuum forming technology on an industry-leading device.
FAQs
There are plenty of questions about vacuum form technology and what it entails. Here are some of the more common inquiries you'll find.
Question: What can you use vacuum forming to make?
Answer: Believe it or not, there are many household products that can be made with vacuum forming technology. Consider the plastics in your home. Utensils, plates, bowls, appliances, and more. All these are objects that you can make with vacuum forming.
Question: What is the difference between vacuum forming and thermoforming?
Answer: There isn't a lot of difference between the two, but there are some. For example, thermoforming is the process where the plastic sheet is heated, formed, and then placed onto the mold.

On the other hand, vacuum forming is taking the sheet, heating it up, and then preparing it for molding. Simply put, vacuum forming is a type of thermoforming.
Question: What year was vacuum forming invented?
Answer: The first vacuum forming machine was patented in 1964. This was largely due to the creation and development of new methods and materials introduced to consumer society, which wholly embraced these processes. Speed of production made thermo and vacuum forming great ways to manufacture products in mass quantities.
Question: What industries use vacuum forming?
Answer: There are many corporations that use vacuum forming to manufacture a wide range of plastics and other products. These industries include automotive, retail, stage and film, orthodontics, product development, and many others.
Final Thoughts
Even though vacuum forming is not a well-known industry, it still has plenty of real-world applications. From creating costumes to forming retainers, there is a wide range of opportunities using vacuum forming machines.
Vaquform is an excellent option in this industry. It offers plenty of features, many of which you won't find on other vacuum forming machines. Plus, going from a Kickstarter campaign to a successful business is an amazing feat in and of itself.
At the end of the day, Vaquform is a great option if you're thinking about getting into vacuum forming. It's an excellent way to create flexible and customizable products. Think about it. Aren't you just dying to start making personalized content for all your friends?