Latest posts by Jodie Chiffey
(see all)
Prusa is a famous 3D printer manufacturer that is well-known for producing high-quality and efficient printers. In my Prusa MK3 vs MK3S review, I will explore two of their most popular 3D printers to find out how they compare against each other.
I'll look at the different features these printers offer, particularly with the upgrades on the MK3S, and find out their pros and cons.
At the end, I'll also look at some alternatives, answer frequently asked questions, and find out if it is worth investing in the upgraded MK3S.
Main Differences Between Prusa MK3 vs MK3S
The main differences between Prusa MK3 vs MK3S are:
The Prusa MK3 uses the previous version, which can require more maintenance., whereas the Prusa MK3S has an upgraded extruder
The Prusa MK3 has a build volume of 250 x 210 x 200 mm, whereas the MK3S has a build volume of 250 x 210 x 210 mm.
The Prusa MK3S has a new SuperPINDA probe for bed leveling, whereas the Prusa MK3 does not.
The MK3 will take longer to cool, whereas the Prusa MK3S will cool quicker due to the news extruder design
Exploring Prusa MK3 and MK3S Features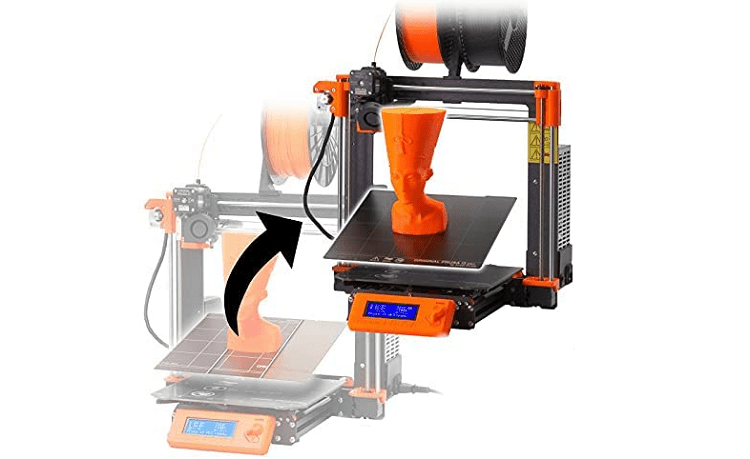 Both the Prusa MK3 and the MK3S are powerful 3D printers; let's go through the different features that these printers offer to find out how they compare with each other.
Extruder
One of the major differences between the Prusa MK3 and the MK3S is the upgraded extruder.
With the upgraded extruder design on the MK3S, you don't have to completely disassemble it to replace the PTFE hose or the nozzle. The new extruder design is a significant improvement as it cuts down on the amount of maintenance required on the MK3S compared to the MK3.
The extruder on the MK3S is located closer to the X-axis, which helps produce higher-quality prints as the resonance is reduced.
While the extruder on the MK3 isn't bad at all, the MK3S offers a decent upgrade that helps enhance print quality and cut down on maintenance. You will also find increased airflow with the new extruder design, and this can help when printing flexible materials, as they cool down quicker, which lessens the chances of your objects becoming warped.
Build Volume
The build volume on a 3D printer is important because it dictates the size of the objects you can print. The size of build volume you need depends on what you are printing; for example, if you are mainly 3D printing miniatures, you don't necessarily require a printer with a massive build volume.
The build volume on the Prusa MK3 is 250 x 210 x 200 mm, while the build volume on the Prusa MK3S is 250 x 210 x 210 mm.
So, there isn't a massive difference in the build volume of these two open-source 3D printers, although the MK3S offers a slightly larger build volume. You can easily print off a range of decently sized objects with both the Prusa MK3 and MK3S.
Materials
The Prusa MK3 and MK3S support the same filament materials, so there isn't much difference between the two 3D printers. Some of the materials that you can print with these machines include:
The great thing about these two 3D printers is that they are open-source. This means that you can add various upgrades to the printer to support a wide range of different filaments, and Prusa 3D printers are among the most compatible on the market.
Another upgrade on the Prusa MK3S is the filament sensor. The newer version utilizes an IR sensor for filament detection, which alerts you when the filament has run out.
The sensor on the MK3S had issues detecting certain filaments, which led to problems during the printing process. The new sensor on the MK3S does a far better job at detecting all types of filament, and it won't experience reduced performance due to mechanical wear.
Speed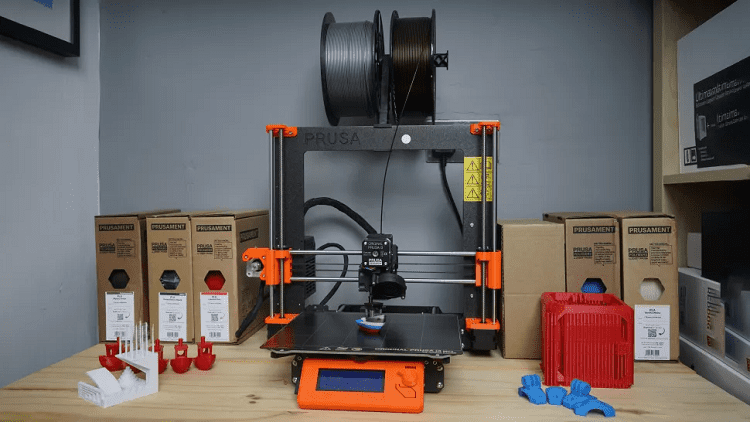 3D printing high-quality objects often require a slightly lower printing speed than the maximum speed the printer is capable of, and this can also depend on the type of filament you are using. Lower print speeds generally result in better surface quality.
For example, plastic filaments should usually be printed between 30mm and 90mm per second, whereas you should print other materials such as nylon between 30mm and 60mm per second.
The Prusa MK3 and Prusa MK3S have a max travel speed of 200 mm per second. There isn't any difference between the two models in how fast they can print but always ensure that you print to the speed specified for the filament you are using.
Other Features
One of the main features of the MK3S is the new SuperPINDA probe for bed leveling. This probe helps with first layer calibration and helps to create more reliable prints, and is one of the significant upgrades that aren't on the Prusa MK3.
Some features that you find in both the MK3 and the MK3S include SD and USB connectivity, and this can be upgraded to Wi-Fi through Raspberry Pi. The extruder and hotbed temperatures are the same, too, at 300ºC for the extruder and 120ºC for the bed.
Also, both of these 3D printers are compatible with Windows, Mac, and Linux operating systems.
Comparing MK3 and MK3S Pricing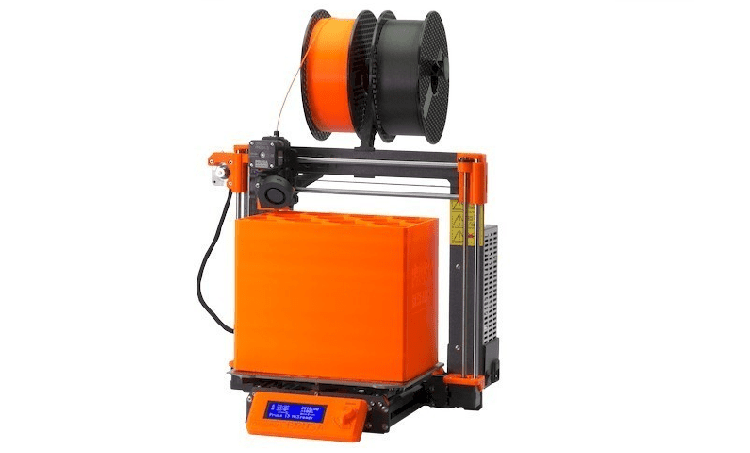 There isn't a lot of difference between the MK3 and the MK3S regarding how much they cost.
While getting your hands on a new MK3 might be a bit difficult due to the newer Prusa 3D printers that have been released since then with upgraded parts and functionality, the cost between the two printers is quite similar.
They aren't the cheapest 3D printers around, but they certainly are far from the most expensive.
Prusa MK3 and MK3S Ease of Use
One of the best things about both the Prusa MK3 and MK3S is that they are both easy-to-use 3D printers.
Compared to other printers on the market that can be quite cumbersome and technically difficult to operate, Prusa tends to produce user-friendly 3D printers.
I think the original Prusa MK3 is relatively straightforward. Even if you don't have a ton of experience using one of these printers, it isn't difficult to generate high-quality objects.
The MK3S has some features that make it slightly easier to use than the previous version (although, as I stated above, the MK3 is quite foolproof). One feature is the SuperPinda Probe for fully-automatic Mesh Bed Leveling and the upgraded filament run-out detection. The filament sensor is there on the MK3; however, the previous version does have some issues picking up certain filaments.
Overall, both Prusa 3D printers are easy to use, but some upgraded features on the MK3S provide a more user and beginner-friendly experience.
What Support is Available for Prusa MK3 and MK3S
As Prusa makes the MK3 and MK3S, you get the same level of support for both 3D printers.
Prusa has various support options that you can use if you run into any issues when using any of their 3D printers. This includes contacting them by email or by using their live chat facility, which is available 24/7. Prusa also provides support in several languages, including:
Czech
English
German
French
Spanish
Italian
Polish
A great feature of Prusa is the Customer Support section on their website.
This section provides a wealth of excellent online resources that you can use to ensure to troubleshoot any problems with your 3D printer. Their knowledge base provides articles on using your MK3 or MK3s printer, guides on printing with different materials, using PrusaSlicer, and much more.
Prusa is one of the best companies for providing 3D printing resources and guides, and their support team is helpful and quick to respond if you do need to get in contact with someone.
Pros and Cons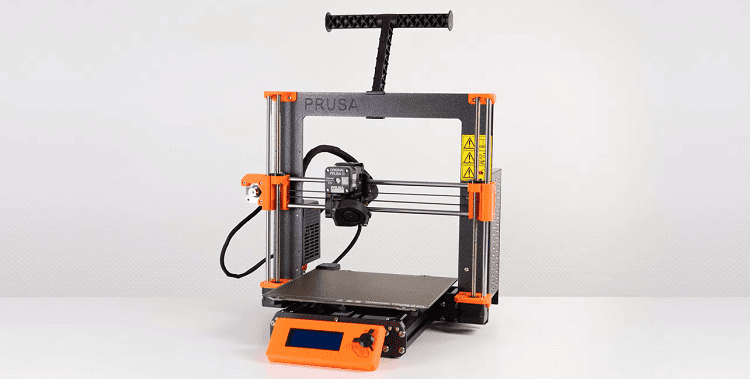 Prusa MK3 Pros
Very good 3D printer for professionals and hobbyists
Can come fully assembled
Easy-to-use and beginner-friendly
Compatible with a variety of filaments including third party filaments
Good print speed and delivers high-quality objects
Wide range of support options
Open-source and can be upgraded
Prusa MK3 Cons
Takes longer to cool than the MK3S
Requires more maintenance
It doesn't have some features of the MK3S
Filament sensors has issues detecting some filament types
Prusa MK3S Pros
Features an upgraded extruder for less maintenance
Cools quicker than the MK3 to reduce chances of warping
Has a new SuperPINDA probe for bed leveling
Produces high-quality 3D printed objects
Compatible with many filament types including third party filament
Upgraded filament run-out detection
Good print speeds and can be upgraded as open-source
Variety of different support options
Prusa MK3S Cons
This 3D printer can be quite expensive for home users
Open design, so need to monitor printer when in operation
It doesn't look as good aesthetically as some other 3D printers
Are There Any Alternatives?
Ultimaker 3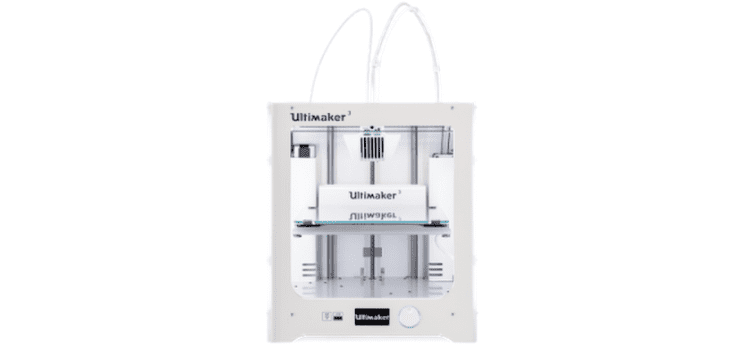 If you are searching for a dual extruder alternative to the Prusa MK3 and MK3s, the Ultimaker 3 is an excellent choice.
The major downside to this 3D printer is that it is quite expensive and costs a lot more money than either of these models from Prusa. However, you get a highly efficient and great performing printer for your money.
The dual extruders allow you to print in different colors and speed up the print process while swapping out the print cores without going through the whole procedure of recalibrating. This printer works with many different filament types, and you can use 2.85mm, 2.88mm, or 2.90mm filament.
This printer also comes with WiFi connectivity is standard, which is fantastic, and its open-source design lends itself to many different upgrade possibilities.
Overall, the Ultimaker 3 is a brilliant 3D printer with tremendous functionality, even if it is pretty expensive compared to the two Prusa models. You can read my full Prusa MK3 v Ultimaker 3 guide here.
Creality CR 10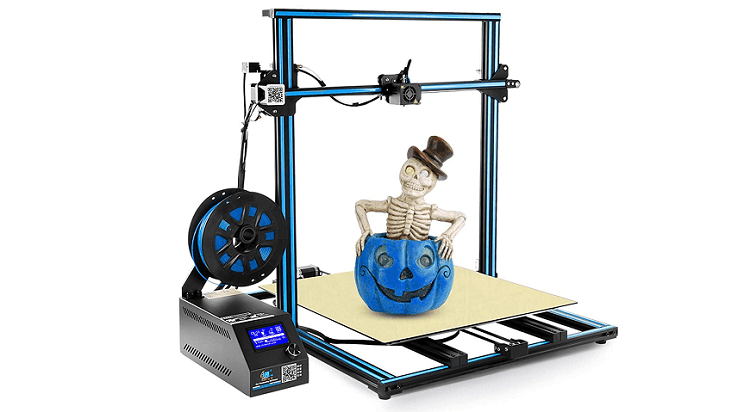 The Creality CR10 is a favorite of mine because it combines both high performances with a reasonable price tag.
This 3D printer is sturdy and durable, and it can handle a lot of 3D printing with ease while retaining a high-quality finish to your printed objects. This Creality printer is also very user-friendly, with many people finding that it beats the Prusa MK3 for being a beginner's choice.
Another great thing about the CR10 is that it can be assembled and ready to go in as little as 10 minutes, so you won't need to spend hours trying to put this model together. One thing that can set the CR10 back is the manual calibration, and furthermore, it also doesn't cope too well with certain filaments (for example, ABS).
If you want a cheaper model than the Prusa MK3 or MK3S but still want to retain a high-quality finish of your printed objects, the Creality CR10 is an ideal choice.
You can read my full review of the Creality CR10 here.
Flashforge Creator Pro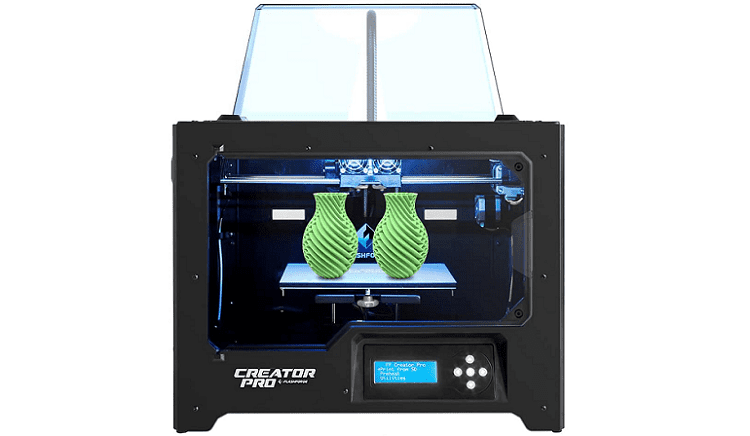 The Flashforge Creator Pro is my pick if you want a budget option to compete with the 3D printers that I have already written about.
This 3D printer comes in a lot cheaper than the Prusa models, Ultimaker, and Creality, but it still performs to a high standard. With the Flashforge Creator Pro, you get dual extruders which are excellent for printing in different colors, and it is fully enclosed with is ideal for safety and to work with certain filaments.
Some filaments don't work great with this printer, although the filament list that is compatible with this 3D printer is pretty extensive.
Also, this is an open-source 3D printer, and it is great for upgrading as you see fit. It lacks WiFi connectivity out of the box, and some people may find it challenging to master as a beginner. However, if you want a cheaper option that is aimed at 3D printing enthusiasts with some experience, the Flashforge Creator Pro is a top choice.
I have looked at the Flashforge Creator Pro before, which you can read here.
Frequently Asked Questions about Prusa MK3 and MK3s
Question: Are Prusa 3D Printers User-Friendly?
Answer: Yes. Prusa produces 3D printers that beginners and more experienced people alike can easily use. Their 3D printers are straightforward to operate, and you don't need to undertake a lot of assemblies to get the printer up and running.
Question: What Operating Systems Can I Use the Prusa MK3 and MK3S with?
Answer: Both the Prusa MK3 and MK3S are compatible with Windows, Mac, and Linux operating systems. These printers have USB and SD card connectivity.
Question: Does the Prusa MK3S Have Dual Extruders?
Answer: No. The Prusa MK3S is a single extruder 3D printer, which means you won't be able to print in different colors at once. There are many dual-extruder 3D printers that you can buy as an alternative.
Question: Are Prusa 3D Printers Expensive to Buy?
Answer: The price-to-performance ratio of Prusa 3D printers is generally very good. Even though they aren't the cheapest on the market, these 3D printers perform to a high standard and are well worth the money.
Question: What Support Options are Available for the Prusa MK3 and MK3S?
Answer: If you need help with your Prusa 3D printer, you can contact the company by email or live chat, and they have multilingual support. You can also use their extensive knowledge base and ask questions to the Prusa user community.
Question: Does the Prusa MK3 and MK3S come with slicing software?
Answer: Yes. The Prusa MK3 and MK3S comes with slicing software called PrusaSlicer, which used to be known as Slic3r Prusa Edition or Slic3r PE.
Question: What Filament Can I Use With the Prusa MK3 and MK3S?
Answer: A lot. These 3D printers are compatible with a varied list of filaments, including PLA, PETG, ASA, Nylon, ABS, Polycarbonate, PVB, HIPS, Polypropylene, Flex, nGen, Carbon filled, Wood.
Conclusion
I think that the Prusa MK3 and the MK3S are two highly capable and great performing 3D printers; however, if you are looking for a new 3D printer, I recommend going with the Prusa MK3S.
This upgraded version of the MK3 has all the functionality of the previous model, with some fantastic add-ons included making your life a lot easier when 3D printing.
Some of the things I love about the MK3S are the upgraded extruder, which helps create more accurate models, enhancements to the filament run-out detection system, and the new SuperPINDA probe for bed leveling will appeal to many people.
Both the MK3 and the MK3S have similar functionality such as filament compatibility, open-source, and more or less the same build volume, but upgrading to the MK3S is undoubtedly worth it.