The Original Prusa i3 MK3 is probably the best 3D printer that came out during its time. It first became available in late 2017, and it was the talk of the 3D printing world for most of 2018.
Today it's STILL a cult favorite and THE STANDARD for reliable open source 3D printers.
The open-source 3D printer was welcomed by fans of the Czechoslovakian company Prusa Research. It offered a lot of improvements to the hardware and software used in the device, a thing that Prusa is known for.
The fact that it originated in Eastern Europe helps it stand out from the 100s of copycats (sometimes far less reliable) coming out of China.
The Prusa i3 MK3 was unbeatable when it came to features and capabilities that no other printer in its price range can even dream of matching.
Best for Beginners
Prusa i3 MK3 | Prusa3D
Basic features magnetic PEI Spring steel sheet EINSY RAMBo Base plate Silent Trinamic drivers with 256 microstepping Maximum travel speed: 7.874 in per second. The Original Prusa i3 MK3S+ is the latest version of their award-winning 3D printers.
Check Price
We earn a commission if you click this link and make a purchase at no additional cost to you.
We recently got our hands on the latest MK3S+, check out our personal video review below:
[mv_video doNotAutoplayNorOptimizePlacement="false" doNotOptimizePlacement="false" jsonLd="true" key="nvlhnxfizltyhfj0qlng" ratio="16:9″ thumbnail="https://mediavine-res.cloudinary.com/v1621008915/wqzsbt514z4qmdsbwq01.jpg" title="Prusa i3 MK3S+ Review and Unboxing" volume="70″]
The Design of the Original Prusa i3 MK3
The Prusa i3 MK3 had two versions, one that came to you already assembled that sold for $999 and a more affordable kit that you have to put together for $749.
With a $250 price difference, you should get the DIY kit unless you don't have the time. Bonus points for learning how this 3D printer is built, this way, you can troubleshoot things if they go haywire later. Plus, knowing how to make the Prusa i3 MK3 allows you quickly work with the add-on kits that the company provides.
The Prusa i3 MK3 is an open-framed Cartesian style printer that doesn't look any different from its predecessor, the MK2, with its black and orange color scheme.
The MK3 has an improved Y-axis and an aluminum frame. The print head has two fans to keep things cool, and it uses a Bondtech extruder designed for more forceful filament extrusion.
If you like working with different materials, then you'd love the E3D V6 nozzle that this printer uses. It has a stable and magnetic heated bed that can hold your models safely in place.
On top, you will find the spool holder. You might think that this is a bad idea because there might be stability issues, but the Prusa i3 MK3 is the exception.
Setting up Your Prusa i3 MK3
Many find themselves wondering how easy it is to assemble the Original Prusa i3 MK3. For one, every package undergoes strict quality control, and the box is tightly secured. So there is a minimal chance that you'd work with a kit with missing parts.
Those who have experienced assembling a 3D printer know how frustrating it can be. Beginners would swear not to put themselves through that experience again. It's a challenging process that can mean hours or days of frustration.
The excellent news is Prusa i3 MK3 is an exception. Everything from unpacking the parts to the initial calibration is a breeze. Most people will be able to assemble the kit in just a few hours.
For many people, the instruction manual helped: it is easy to understand, and it covers everything you need to know and do to make the assembly happen.
What's more, the kit includes PLA filaments, test models on an SD card, a booklet that teaches you the 3D printing basics you need to know, and all the things you need to get started.
When you assemble the Prusa i3 MK3, you will be able to load the filament quickly, while you can rely on the automatic bed leveling to make sure that your printer has a flatbed. Print settings are also pre-set, so you don't have to tinker around too much.
Prusa's 3D printer is also compatible with a variety of printing software, including Simplify3D and Cura. You don't need to learn a new one if you're currently using a similar slicer.
Prusa i3 MK3: Features
When it comes to features, it will be a long list for the Prusa i3 MK3. But let's start with how this 3D printer is open source, designed by Josef Prusa for the RepRap project. The source files for the MK3 are online, making it easier for developers to modify the 3D printer according to their needs.
This printer also has a range of sensors that will ensure that your 3D printing tasks are safe, fast, and convenient.
The filament sensor monitors the movements of the filament, as well as telling you when to change.
The 3D printer will detect when a nozzle gets clogged, wherein it pauses the printing job so you can clean it.
This printer will stop printing if the print head stops moving for a reason. For instance, if you forcibly hold it, the MK3 will stop printing.
The MK3 has thermistors that will measure both ambient temperature and temperature drift.
EINSY RAMBo motherboard
The EINSY RAMBo that you find on the MK3 sets it apart from other 3D printers in its class. The motherboard gives it a smooth and quiet run, and you can check the printed layers to see if these have shifted. Because of this capability, the Prusa i3 MK3 delivers more consistency between prints.
Resuming Printing After a Power Loss
It takes hours to finish printing an object with your 3D printer. Some of the earlier printers we have will reset if the power goes out in the middle of a print job.
Not the Prusa i3 MK3. This printer will shut down all the components and moves the print head away from the 3D model. When power comes back on, your printer will just resume printing.
Connectivity
The Prusa i3 MK3 comes with a USB port and an SD card drive. You can also opt to add wireless connections to your printer.
Easy Prints, Excellent Print Quality
Printing with the Prusa i3 MK3 is a breeze. You don't have to adjust anything to load the filament. The printer bed also heats up fast, and the print quality is exceptional.
Models printed with the MK3 have a high level of detail, with smooth surfaces, and are often accurate. What's more, it prints real fast and can be very quiet as it works even when you're standing near to the printer while it works.
Another thing that you will like about this printer is that it accepts third-party filaments. Plus, you have upgrade kits that will allow you to get the most out of the Prusa i3 MK3.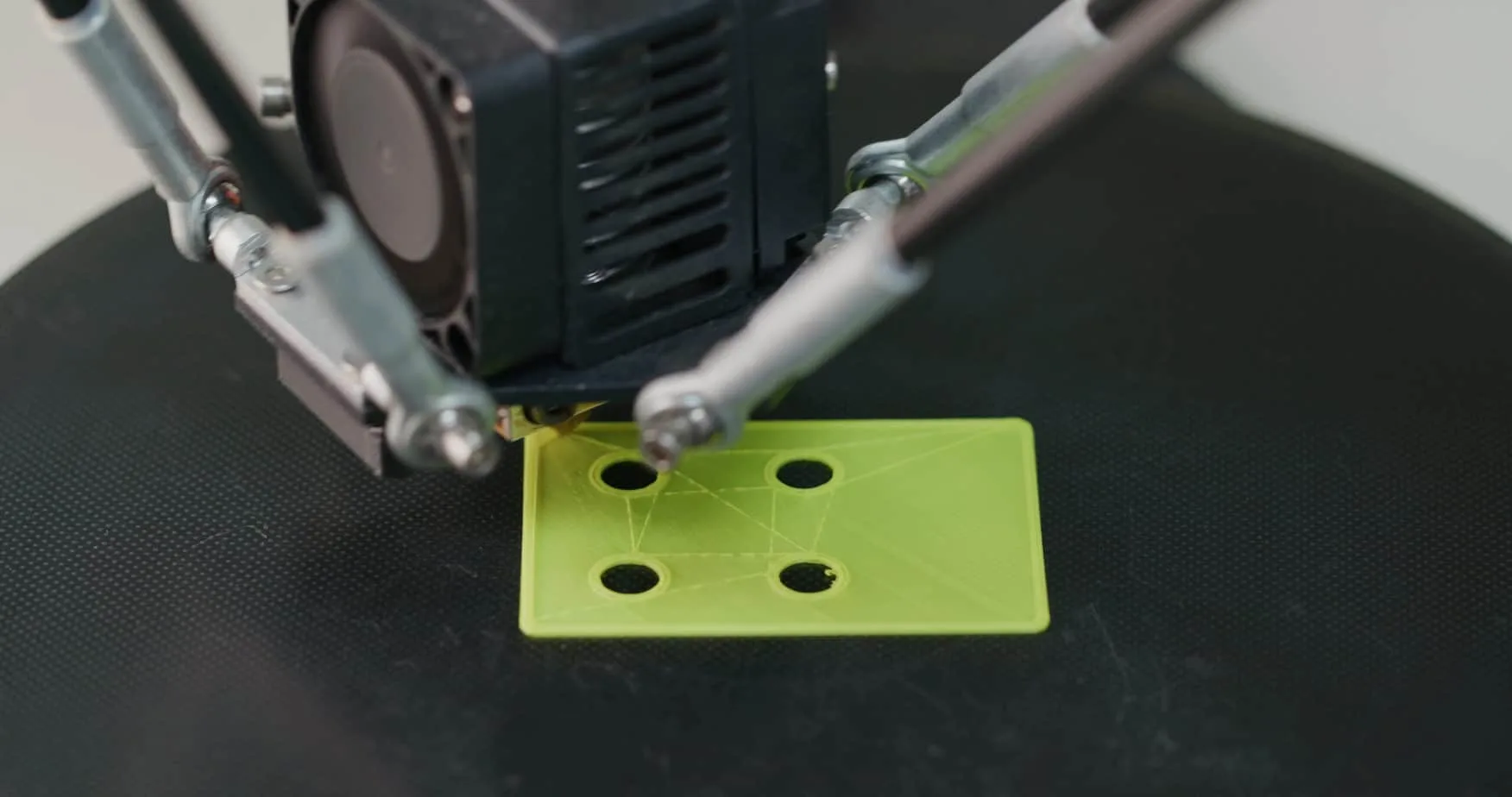 Specifications
Type: Open-frame Cartesian style 3D printer
Resolution: 50 microns
Minimum layer height: (0.05 millimeters)
Build volume: 9.8 by 8.3 by 8.3 inches (25 by 21 by 20 centimeter
Filament: 0.7 inches (1.75 millimeters) filaments on a 0.02 inches (0.4 millimeters) nozzle
Filament types supported: ABS, PLA, Flexible, HIPS, Nylon, and others
Connections: USB and SD card
Automatic bed leveling: Yes
Automatic skew axes compensation: Yes
What Makes the Prusa i3 MK3 a Good Deal
As you can see, the Prusa i3 MK3 is a very capable printer. If you don't like the assembly, you can just purchase the assembled printer, but it's highly recommended that you do it yourself and save some money.
Customer service offers a good experience, and if you ever get stuck with assembling and subsequently using the printer, you have a lot of resources at your fingertips.
What You Should Know About This 3D Printer
The best way to enjoy the Prusa i3 MK3 is to get the kit. That means that you will need to assemble it yourself, and that can take some amount of work and a lot of time.
The filament sensor might not work well with transparent filaments, telling you that you're out of filament when you're not. This means that you have to turn off the sensor if you are printing using transparent materials.
What's more, this 3D printer may not be readily available to you. Customers would have to wait because the company shipped the 3D printers in batches.
Prusa i3 MK3: The Bottom Line
There are many reasons why you should recommend the Prusa i3 MK3. It works quietly, and it does the job well. It has a range of features and sensors that allows it to be more innovative.
With the Prusa i3 MK3, you get the best of both worlds: an affordable printer that delivers excellent print quality, with all the features you need thrown in.
The thing with this 3D printer is that you'd appreciate it right out of the box. The easy assembly, the automatic bed leveling, and the easy calibration. But you will grow to love it even more as you use it because of the convenience features it offers, including the ability to resume printing after a power outage, being informed when to load a new filament, and easy to remove the print bed, among others.
What's more, you have the option of getting the printer fully assembled if you don't want to be bothered with building it. Not that the DIY kit is frustrating: even kids will be able to build the 3D printer just by following the documentation.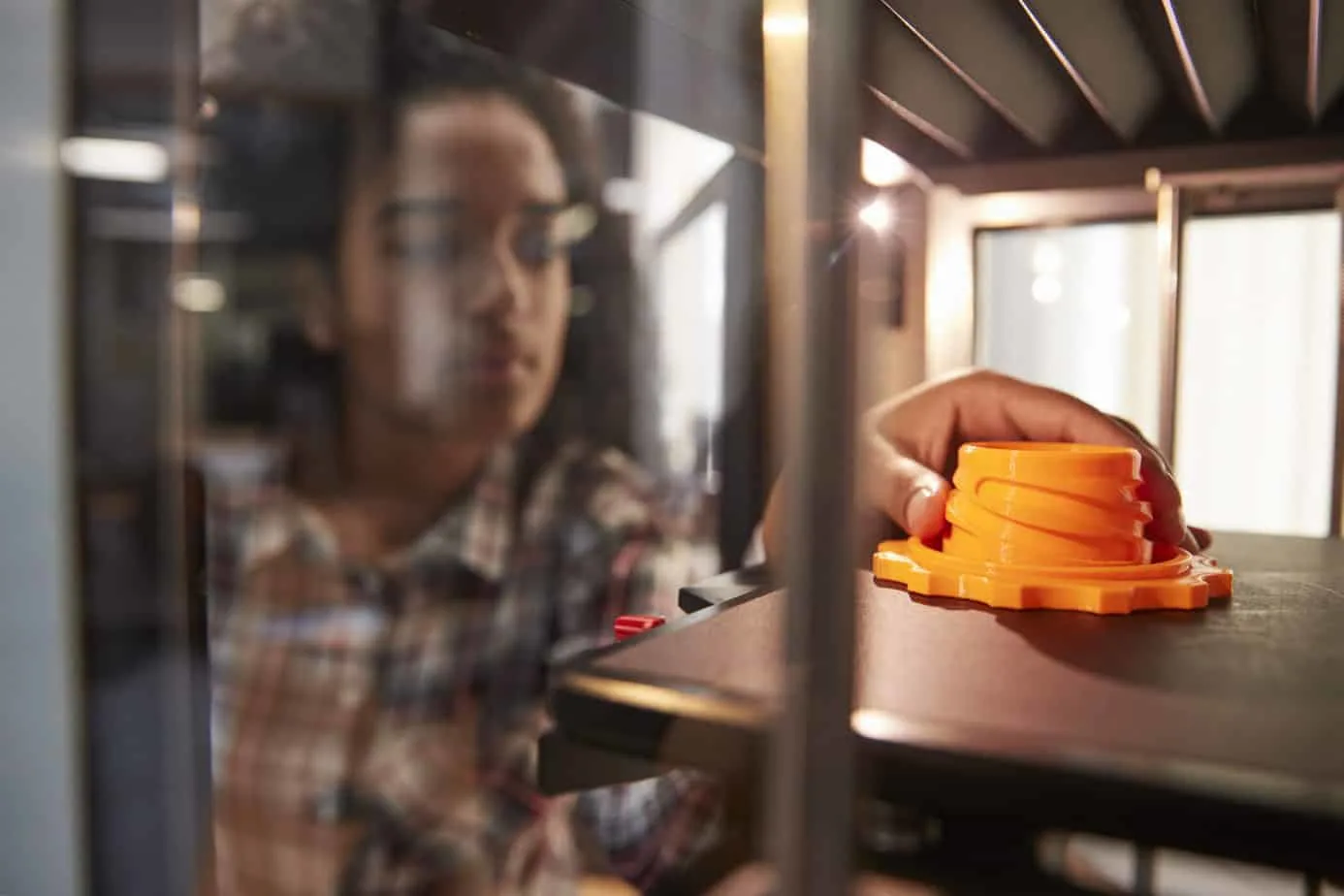 Pros
Lots of improvements, including a more durable frame, quiet and fast printing.
Customer service is excellent, with a well-written manual
Better sensors than predecessors protect it from damage and can be convenient for you
The removable magnetic print bed
Nine-point autocalibration
Open source and easy to use
Excellent print quality
Automatic bed leveling
Cons
The filament sensor doesn't work correctly with transparent filaments
Bed adhesion might be problematic
No enclosure
Are there alternatives to Prusa i3 MK3s
If you are not sold on the Prusa i3 MK3, there are some alternatives that you can buy.
This 3D printer is based on the design of Prusa's i3 MK3, and you can customize it the way you want it. The base printer sells for less than $1,000, the same price range as the MK3. Like the MK3, it features automatic bed leveling, a heated bed, and lots of upgrades.
Depending on how much you're willing to spend, you have a lot of options when it comes to upgrading, which includes:
Olsson ruby nozzle, which works with a wide variety of filaments, including those with abrasive additives. Plus, this material is wear-resistant and highly conductive to heat.
Bondtech extruder, which works both for speed and precision in your print jobs.
Hardened steel for the nozzle
Filament sensor
Garolite bed
Enclosure kit
However, MatterHackers Pulse is somewhat limited when it comes to the filaments that you can use with it. It can handle PETG, ABS, nylon, and other types of filaments, by it shines when you use PLA and similar filaments.
Specifications
Build volume: 10 by 9 by 8.5 inches (250 by 220 by 215 millimeters)
Dimensions: 19.61 by 21.85 by 24.61 inches (498 by 555 by 625 millimeters)
Travel speed: Up to 9.8 inches (250 millimeters) per second
Print speed: Up to 2.4 inches (60 millimeters) per second
Resolution: 20 microns (0.02 millimeters)
Layer height range: 30 microns (0.03 millimeters) to 350 microns (0.35 millimeters)
Base extruder: SeeMeCNC EZRstruder
Power recovery: Yes
Calibration: Yes, automatic print leveling using 25-point BLTouch
Remote control: Yes, with the MatterControl Sync portal
Open standards: Yes
Warranty: Lifetime support with a one-year repair or replacement guarantee
Pros
The customizations are paid, but MatterHackers does not charge for labor
High-quality parts
Cons
LCD interface can confuse you
Matter Hackers Launchpad for Pulse | Matter Hackers
Matter Hackers will provide everything needed for your first completed print on your new Pulse printer. In addition to the machine itself, Launchpad includes a guided setup and calibration process to get you up and running.
Check Price
We earn a commission if you click this link and make a purchase at no additional cost to you.
Creality's 3D printers have always been compared to Prusa's. The reason is that both companies have been churning out excellent 3D printers at a very affordable price. One of Creality's 3D printers that you can check out is the CR-10S Pro V2.
This 3D printer has:
Auto bed leveling
Touchscreen display
Filament sensor
Mean Well power supply
Double gear extruder
Can resume prints if ever power fails
Apart from giving you excellent prints, you also get a spacious build volume at 12 by 12 by 16 inches (300 by 300 by 400 millimeters). This means that you will be able to print bigger models. This open-frame printer can use TPU, PLA, and ABS, as well as composite filaments.
But what's more, it's being sold at around $600 to $700, which makes it slightly more affordable than Prusa's i3 MK3.
The Tiertime UP mini 2 ES might be small, but it has several features that the Prusa i3 MK3 doesn't offer. For instance, it has a HEPA filter that can keep pollutants from getting into the air you breathe. So if you're working with a particularly noxious filament like ABS, the Tiertime UP mini 2 ES will be your best bet.
What's more, it has a closed-box design that can protect all parts of the 3D printer. There is also a separate caddy that will keep your filament safe from air exposure. This printer can resume printing jobs when interrupted.
Other features include touchscreen controls, quiet operation, and automatic bed leveling. With a build volume of 4.7 by 4.7 by 4.7 inches (120 by 120 by 120 millimeters) and comes with an SD card slot.
Frequently Asked Questions
Question: Is there a new version of the Prusa i3 MK3?
Answer: It's been years since Prusa came out with the i3 MK3. The company has since launched newer versions. Seeing that the MK3 gave the market something to be excited about when it first came out, are there more recent versions?

The company came out with the Original Prusa i3 MK3S+ just recently. The fused deposition modeling 3D Printer is also offered as a DIY kit and as an assembled printer. The MK3S+ has a build volume of 9.8 by 8.2 by 8.2 inches (250 by 210 by 210 millimeters), plus the following features:
• Removable steel print bed that's coated with PEI
• Bondtech extursion system
• E3D V6 hot end
• Filament sensor
Best for Beginners
Prusa i3 MK3 | Prusa3D
Basic features magnetic PEI Spring steel sheet EINSY RAMBo Base plate Silent Trinamic drivers with 256 microstepping Maximum travel speed: 7.874 in per second. The Original Prusa i3 MK3S+ is the latest version of their award-winning 3D printers.
Check Price
We earn a commission if you click this link and make a purchase at no additional cost to you.
Further Reading on Prusa i3 Printer Comparisons Against this Award Winning 3D Printer: