Autodesk has been giving 3D modelers a lot of options when it comes to software. The company has come out with a range of software that has helped people with their 3D modeling work. Two of these programs offered by Autodesk are Fusion 360 and Tinkercad.
Main Differences between Tinkercad vs Fusion 360
Here are some of the main differences between these two:
Tinkercad is ideal for 3D modeling, whereas Fusion 360 is a full computer aided manufacturing and computer-aided design suite that does 3D modeling work

With Tinkercad, you are limited by their catalog of shapes, whereas Fusion 360 allows you to work with a full range of shapes and even allows you to create your models from scratch

Tinkercad is easy to learn, whereas Fusion 360 has some sort of a learning curve.

Tinkercad is simple to use, whereas using Fusion 360 might mean you're spending time finding the tools that you need.

Tinkercad can feel rather limited, whereas Fusion 360 offers more tools and features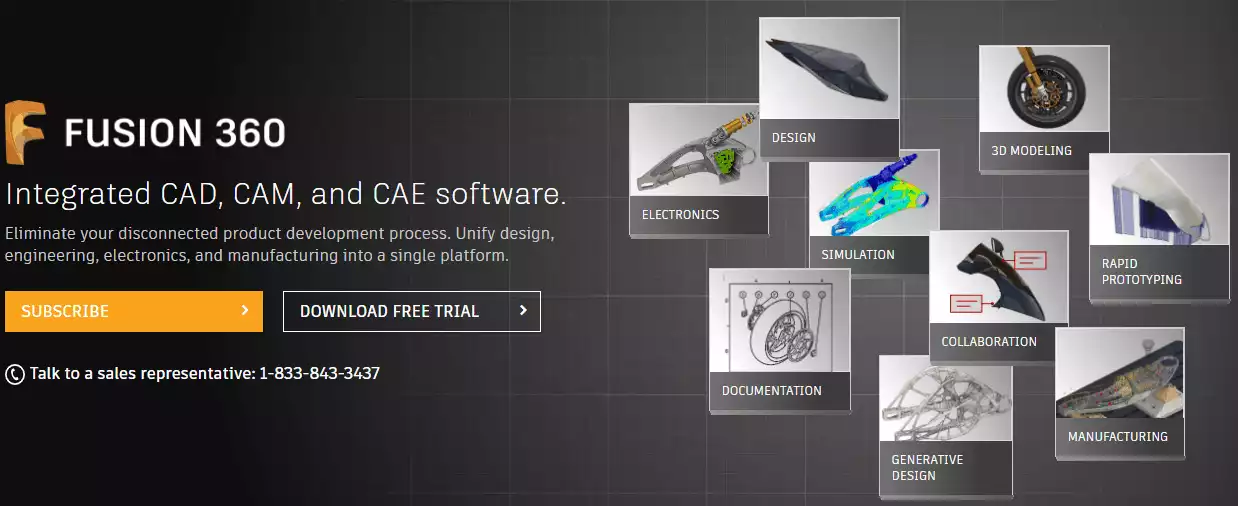 Tinkercad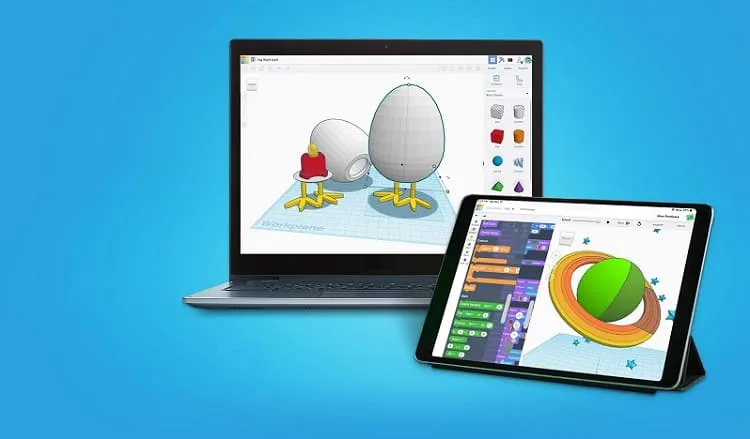 Tinkercad's biggest selling points are that it's free to use and it's simple. Designed by a duo that includes a former Google engineer, Tinkercad is often recommended as a 3D modeling software for kids. That's how easy it is.
Tinkercad uses constructive solid geometry or using simple shapes and objects to form more complex models. It's an excellent program for 3D printing technology beginners, but you should don't even think that more advanced users won't be able to enjoy creating their 3D models on Tinkercad.
Tinkercad can also break down your 3D designs into brick models. These brick models are buildable, so it's like designing LEGO pieces. This simple to use program also allows you to work in electronic circuits to your product designs, as well as some pretty nifty simulation tools.
If you're looking for inspiration, here are some of the things that the community has made using Tinkercad.
What Might Make You Look Elsewhere
Admittedly, Tinkercad is rather limited when it comes to features, especially when compared to other software such as Fusion 360.
Tinkercad: The Bottom Line
Tinkercad might look like it's a child's toy, but the program is pretty powerful. It allows you to transform, join, or remove simple shapes and create complicated and complex models. It's aimed at beginners, but even expert users who'd like to do a quick 3D model can appreciate what it has to offer.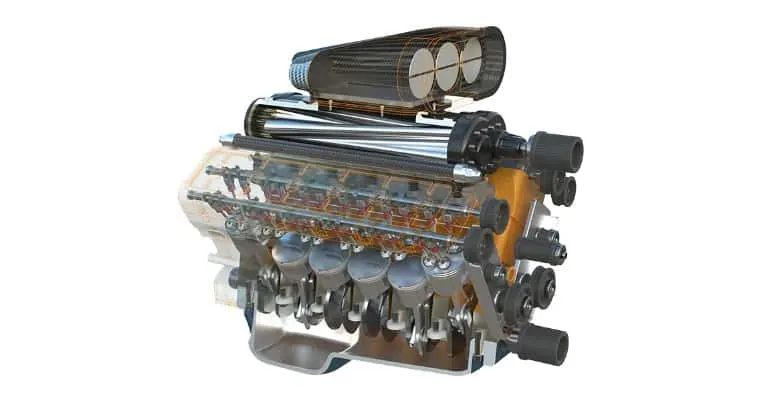 Fusion 360 gives you a 3D modeling software that lives in the cloud. As such, it makes it easier for you to work with a team and collaborate on your designs. You can also work on your 3D models no matter where you are, just as long as you have an Internet connection.
What's more, Fusion 360 also gives you computer-aided design, computer-aided manufacturing, and computer-aided engineering tools that will help you do more with this program. You get to do any job with just one platform.
When it comes to 3D modeling features, Fusion 360 has a comprehensive set of tools, including:
Assemblies

Direct modeling

Freeform modeling

Mesh modeling

Parametric modeling

PCB design

Sheet metal

Sketching

Surface modeling
What's more, you also have generative design features at your disposal. For instance, when you've finished a design, Fusion 360 can suggest improvements, reduce the mass or weight, consolidate components, and even improve performance.
Fusion 360 also has simulation tools that can give you an idea of ​​how your design would fare in real-world conditions.
These simulations mean that you don't have to create prototypes first and then go back to designing when they don't necessarily hold up to everyday use.
The program will be able to suggest improvements and tweaks with its generative design tools, and then the simulations will give you an idea of ​​how it performs when subjected to heat, cold, moisture, and other conditions.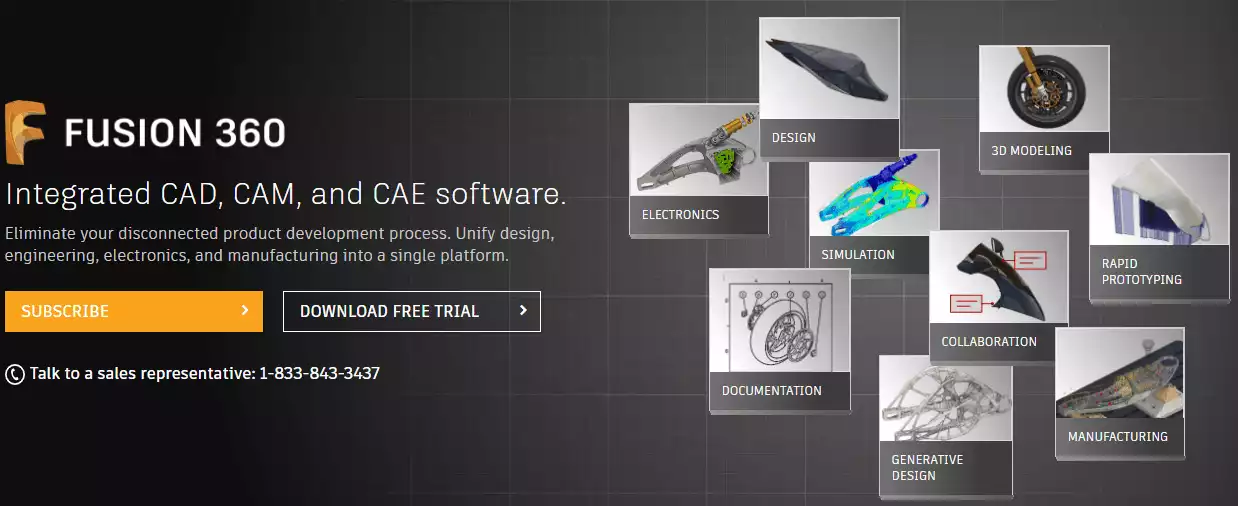 What Can Be Better
Fusion 360 doesn't have a lot of sculpting tools, which makes it very limited when it comes to organic modeling. You will find it challenging to create artistic models on Fusion 360. If that is what you want, you can check out Rhino or Blender.
Fusion 360: The Bottom Line
Fusion 360 has a lot of tools for industrial and professional users to do what they need to do. Powerful analytical mesh and parametric tools make it ideal for industrial design. It's also one of the best CAD (computer aided design) and 3D modeling software for those who are looking for an easy way to collaborate on projects.
Comparing Tinkercad and Fusion 360
Both Tinkercad and Fusion 360 have their own set of pros and cons.
Tinkercad is very easy to use. If you have kids or other beginners that you would introduce to 3D printing, then Tinkercad will be the best software for them.
With Tinkercad, you can make movable parts and other designs quickly. But you might find it difficult to edit because of the absence of a history tree. Plus, the Web-based program can sometimes hang.
Fusion 360, on the other hand, has very powerful tools for a variety of workloads. This makes Fusion 360 very flexible. But it can be difficult to learn, and the sheer number of tools and features can easily overwhelm.
Are there any alternatives to both Tinkercad and Fusion 360?
If you're not impressed with either Fusion 360 or Tinkercad, or if you just want to cover all bases before you decide on a 3D CAD program to use, then here are your best bets:
Rhino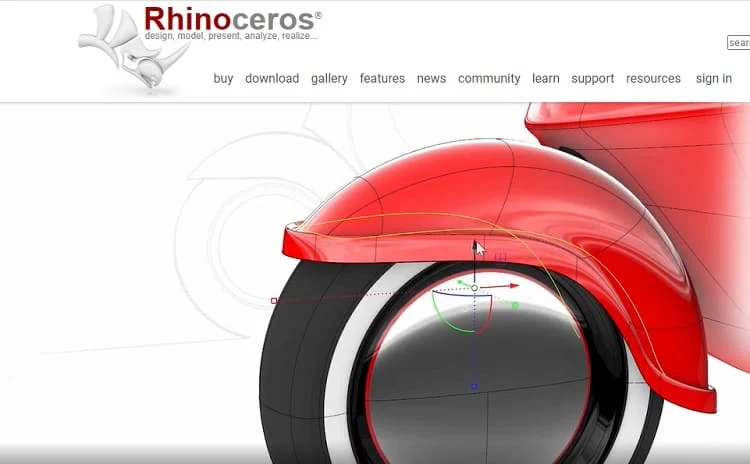 Like Fusion 360, Rhino brings together 3D modeling, CAD, CAM, and rapid prototyping tools. The comprehensive set of features makes it ideal for use in various workloads for a lot of industries. Unlike other 3D modeling software, Rhino uses NURBS mathematical models in creating your models, which means that you have mathematically need curves and surfaces.
Blender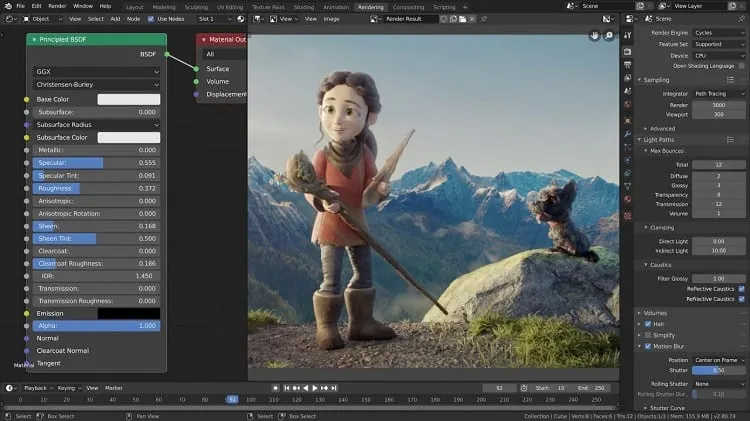 Blender is excellent for creating 3D prints, animation, art, interactive designs, and visual effects. As you can guess, there are a lot of tools here that help you do all these. Blender offers a wide range of 3D modeling, simulation, sculpting, rendering, video editing, camera tracking, and compositing tools.
With Blender, you can easily work with meshes, and this program can even repair corrupted meshes. This free program is a great addition for those who work with 3D models, but it can be difficult to learn and master.
SketchUp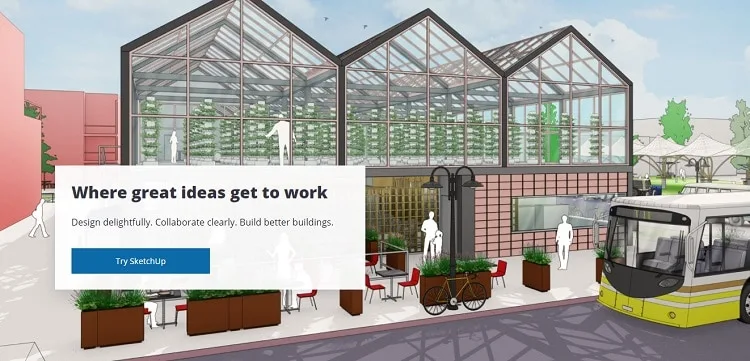 Both Rhino and Blender may not be beginner-friendly. If you're just starting out, you will find the user interface and ease of use that Sketchup brings to the table attractive.
Sketchup is very intuitive to use, and because of the way the tools are presented, you will have an easy time getting a handle on this software.
Sketchup, however, is powerful and flexible enough to be used in a wide variety of applications: 3D modeling, urban planning, construction, engineering, architecture, and interior design, among others.
Sketchup is known for visualizations and its extensions that allow you to get more out of this program. It's free for personal use.
Frequently Asked Questions
In this section, we answer the questions that most of you, our readers, ask.
Question: How is Autodesk's customer support?
Answer: One of the biggest factors in choosing a 3D modeling tool is the company's customer support. If you're stuck with a problem or have a question to ask, having sucky customer support can break the whole experience. That is especially true if you're working with software that is as technical as a 3D modeling program.

The good news is that Autodesk, which offers both Fusion 360 and Tinkercad has excellent customer support.

You can access a rich library of learning and support materials that teach you how to install, download, and use their software. You can also join various communities to learn from users like you.

What's more, Autodesk has separate communities for each user group, including a design and manufacturing community, plus a construction, architecture, and engineering community.

You can also ask questions and get answers from expert users and even the company's employees. On top of these official support channels, there are a lot of articles on the web as well as videos on YouTube that teach you how to use both Fusion 360 and Tinkercad.
Question: How much do you need to pay to use either Tinkercad or Fusion 360?
Answer: Tinkercad is free to use. All you need to do is create a personal account and start using the software.

On the other hand, Fusion 360 is free but only for non-commercial use and hobbyists. Startups can use this software free if they have been operating for less than three years and have up to 10 employees. Further, students and professors can use this program for free as well.

For the rest, Autodesk charges $60 per month or $495 per year for a subscription. You can also purchase extensions at $200 to $1,000 per month.
Fusion 360 vs Tinkercad: Which Should You Choose?
Both Fusion 360 and Tinkercad are excellent 3D design programs that you can access online. They each have different ways of helping you create your 3D print models, so 3D printing enthusiasts might want to use them both.
However, forced to choose between these two, here's what we recommend: If you're new to 3D modeling or you just want to create something quick, then you're good to go with Tinkercad. But if you need professional-looking models, prototypes, or parts, then Fusion 360 has the tools that you need to accomplish your tasks.