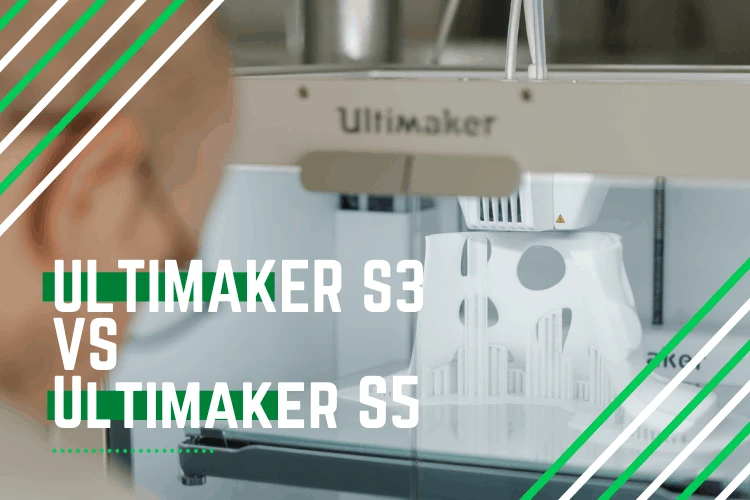 It's a great time to be a 3D printing enthusiast, largely because of the choices in equipment that we have right now. We have 3D printers from some of the most reputable brands on the planet, as well as those from startups. You can find a 3D printer that fits your needs and budget.
Sometimes, we find ourselves narrowing down these options to two 3D printers from the same company. People who are looking for the best 3D printers will no doubt come across Ultimaker's line of products. Two of the best in the company's line-up
Main Differences Between Ultimaker S3 vs S5
The Main Differences Between Ultimaker S3 vs S5 are:
Ultimaker S5 has a bigger build volume at 13 by 9.4 by 13 inches (330 by 240 by 330 millimeters), whereas Ultimaker S3 only has 9 by 7.6 by 7.9 inches (230 by 192 by 200 millimeters).
Ultimaker S5 can use up to 30 percent more electricity than the S3 to get to the same temperatures, whereas Ultimaker S3 can use up to 350 watts of

Read More

about Ultimaker S3 vs S5 Comparison [2022]: Is It Worth The Upgrade?