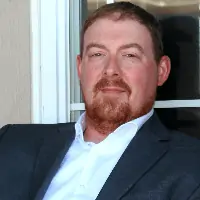 Latest posts by Justin Caldwell
(see all)
As technology continues to become more and more prevalent in our lives, we discover that we have more and more options for the things that we use on a regular basis. For example, we can now choose between several smart assistants: Google Home, Amazon Alexa, and Apple HomePod.
We also have multiple options for our thermostats. Do you want to use Nest, Honeywell, or Ecobee? The same goes for streaming content. Which among Netflix, Hulu, Disney+, and Amazon Prime do you prefer?
The same is true for CAD software, an industry that previously only offered a few options. Nowadays, as design becomes an increasing need throughout a wide variety of industries, CAD software with ranging features and capabilities is now available.
Now, the problem is no longer finding CAD software, and it's finding the right one for your needs. An option that is particularly suited for one application may not be compatible with another one, so ensuring you select the right one is important.
As a result, we wanted to provide you with a comparison article discussing two of the more popular options on the market: Onshape and Fusion 360. We'll explore who they are, their features, and who they would be best suited for.
Bottom Line Up Front Summary: I recommend the more user friendly, widely adopted, and better supported Fusion 360 product here, if I have to pick just one.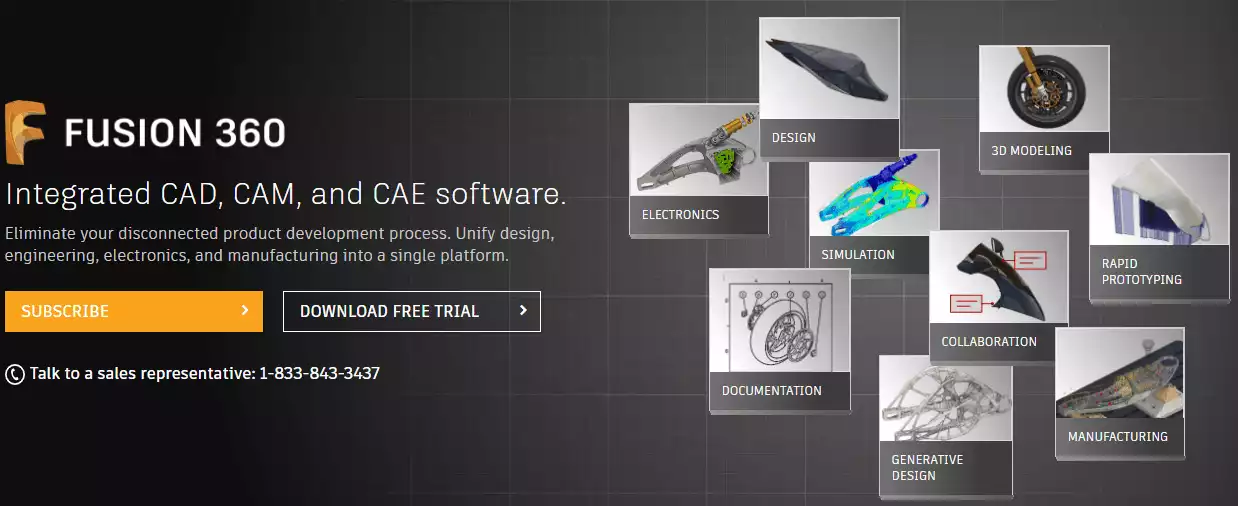 But before we get into all that, let's take a look at the differences between the two.
Main Differences Between Onshape vs Fusion 360
The Main Differences Between Onshape vs Fusion 360 are:
Onshape requires 3rd party applications to perform these functions, whereas Fusion 360 offers simulations and visualization features.
Onshape is cloud-based and will run on certain browsers, whereas Fusion 360 requires a web app to access the cloud
Onshape provides plenty of security for files stored in the cloud, and their files are encrypted while requiring two-step authentication, whereas Fusion 360 only offers moderate security for its files
Onshape supports Android, Linux, iOS, Mac, and Windows, whereas Fusion 360 only supports Mac and Windows.
Onshape only supports MCAD, whereas Fusion 360 supports MCAD, ECAD, and CAM.
Who are Onshape and Fusion 360?
Let's take a closer look at the history and development of these two companies.
Onshape
Onshape is a well-known CAD software development company that launched in 2012. Initially called Belmont Technology, the company later changed its name to Onshape as it began to grow and gain market share.
In 2015, Onshape released its first mobile app for Android OS, later launching its own app store that offered simulation and rendering features. A year later, Onshape began to offer a free version of its software to educators and students.
Since that time, the company has also launched its Feature Script product, which is used to create and customize CAD features through an open-source platform. We'll talk more about that a little later.
Fusion 360 is a product of Autodesk, which launched in 2009. The intention of Autodesk at the time was to create a cloud-based CAD software option to its already existing lineup of options. It was at this time that Fusion 360 was born, initially called Inventor Fusion.
In 2011, Autodesk announced that its Fusion software would integrate with some of its already existing products like MidFlow, AutoCad, and Inventor. During that same year, Autodesk launched a new product, Product Life Cycle Management, known as PLM 360.
A year later, Autodesk decided to integrate all its software offerings into one complete, cloud-based solution, called Fusion 360. Since that time, Autodesk has many updates to the software, as it now supports CAD, CAM, and CAE.
What Do They Do?
So now that we have an idea of how these two software solutions started, we can dig a little deeper into what they do.
Onshape
Onshape is known for being one of the first CAD solutions to deliver its content through a Software-as-a-Service, or SaaS, model. Its cloud-based modelling software is useful for data management, collaboration, and CAD.
Both Onshape and Fusion 360 offer services that reside in the cloud. However, with Onshape, you don't have to have a web app to access certain features. Onshape doesn't require its users to install or download anything to get to the software users need.
The only thing you need to start using Onshape is a stable internet connection and a web browser. This capability is one of the best features available with the Onshape platform, which is compatible with Android, iOS, Linux, Mac, and Windows.
Fusion 360
On the other hand, Fusion 360 offers much more depth when it comes to design that its counterpart. Those who choose Fusion 360 will have access to CAD, CAE, CAM, and 3D programs.
These programs have the ability to amalgamate designs, manufacturing, and engineering all into one package. While Fusion 360 only supports Mac and Windows operating systems, it does offer an amazing simulation and visualization feature that any user is sure to enjoy.
Onshape Features
Onshape classifies its features and capabilities into the following categories: CAD, Analytics and Reporting, Collaboration, Security and Audit, Data Management, and Integration and Partners. With these features, users can create a wide variety of models for both standalone and assembled parts.
With these features, users are able to create high-quality 2D drawings that contain datum, tables, dimensions, parts lists, and dimensions. Users can also import and export certain files based on industry-standard formats for use.
Additionally, Onshape provides sheet metal tools, content libraries, customization features, and options for configuration as part of its CAD features library.
Analytics and Reporting
Onshape's analytics feature allows you to manage and follow project status as it moves throughout different phases. These phases include Project, Activity Overview, Release, and User.
With these dashboards, users can see detailed reports, provide analysis, view documents, additional projects, and much more. Users can also view a complete design changelog of the project itself within the analytics and reporting feature.
Security and Audit
Onshape is one of a few CAD applications that provide security and audit control capabilities. All project data and files are stored securely in the Onshape cloud. Additionally, the platform uses AES-256 encryption, plus two-factor authentication for extra security.
With these types of security measures in place, your data and designs are protected against unauthorized access. Onshape also provides a feature that allows users to review and reverse changes and modifications to designs as needed.
Collaboration
With Onshape's collaboration tools, teams can work with one another by communicating in real-time and designating tasks as needed. Users can review their work together while also sharing project information with suppliers, customers, business associates, and other team members.
Additional features in the collaboration tool include live chat and review and editing models.
Data Management
An important aspect of any product development methodology is the way data is managed. Doing this properly aids in diminishing the effort and time required for the product development process.
Onshape makes the data management portion of its solution comprehensive, which means it's built into its platform and won't require additional software. With this feature, users can handle advanced workflows, merging and branching, version control, and release management.
Integration and Partners
There are plenty of features to like about Onshape; however, it does have some drawbacks when it comes to creating models. Users can make up for these limitations using the integration and partner features available with the software.
With these features, users can increase functionality through the Onshape CAD, along with other add-ons available through the Onshape app store. One nice feature with this feature is that none of the apps requires downloading, installation, or maintenance on the part of the user.
Fusion 360 Features
Features included with Fusion 360 include Electronics, Visualization and Documentation, 3D Design and Modeling, Data Management, Manufacturing, Simulation, and Collaboration.
Electronics
Fusion 360's electronics package is so thorough and robust that it requires its own category. Included with the electronics package includes PCB layout, PCB components, and schematic capture. Fusion 360 caters to everything a user may need f3or electronics, including combining ECAD and MCAD.
Visualization
With Fusion 360's visualization feature, users can share and present their realistic photo images, along with animations created within the model. Additionally, users can develop detailed 2D drawings for sharing.
3D Design and Modeling
Fusion 360 offers a 3D design and modelling feature that provides integrating parametric modelling, mesh modelling, surface modelling, direct modelling, and free form modelling, no matter how complex or intricate the design.
Users have the ability to develop standalone components, plus components that require assembling within the 3D design and modelling package. This option also allows users to import and export certain file types as needed.
Data Management
The data management features provided by Fusion 360 offer the administrative tools needed to control and manage project data. With this feature, users can control how others interact with their projects while exporting files for collaboration with others.
User data is kept in the cloud for security purposes. Additionally, users can mitigate errors while increasing efficiency within the project by keeping tabs on notifications as they occur throughout the project workflow.
Manufacturing
The manufacturing feature with Fusion 360 provides support for both machining and 3D printing. Using the 3D printing functionality, users can view slices, create toolpaths, or send their model right to the 3D printer.
If you prefer machining, Fusion 360 gives users the ability to program your machine while generating toolpaths. This includes support for milling, turning probing, water jet cutting, plasma cutting, and laser cutting.
With these features, users can confirm their design prior to manufacturing. This helps reduce the need for design changes, which in turn creates a reduction in production time.
Simulation
Fusion 360 also includes a substantial portfolio that houses its simulation features. These features allow you to view how the model would behave in a real-world environment. With the simulation feature, you can test modal frequency, nonlinear stress, static stress, and buckling.
Collaboration
With the Collaboration feature, users can create an environment that allows teams, customers, vendors, and stakeholders to work together from anywhere on the globe. Users can discuss project timelines in real-time, which allows for the centralization of all project activities.
This means that no matter what team you're on if you have a vested interest in the project, you can be aware of what's going on throughout the product development lifecycle.
Onshape Users
Who would typically use Onshape? Most likely uses include designers or mechanical engineers from markets that use manufacturing. Because of its Software-as-a-Service model and high-quality collaboration tools, Onshape is on a popular choice for designers and design teams.
Fusion 360 Users
Fusion 360 is primarily used by mechanical engineers and designers across several different industries. These could be robotics manufacturers, design and product development firms, micro-precision shops, or drive train producers.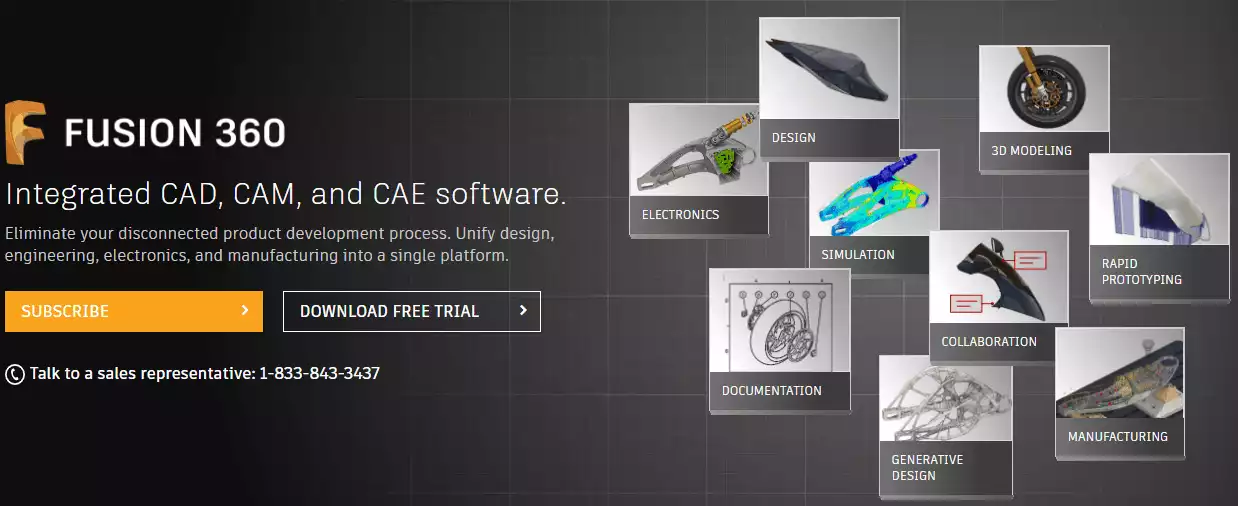 FAQs
Here are a few of the more common questions asked about Onshape vs. Fusion 360.
How hard is it to learn Fusion 360?
It is not too difficult to learn Fusion 360, so long as you can understand the basic differences between CAD software and modelling software. A novice user can learn the ins and outs of Fusion 360 in 6-9 months, depending on the amount of time and effort committed to learning.
How do I import files into Onshape?
To import files into Onshape, click on the icon that looks like a plus sign. Then, open the Create Tab option and choose Import. Browse to the location of the file you want to import.
You can import files from several locations, including cloud-based sources like Google Drive or Microsoft OneDrive. At this point, just select the file you want and click on Import.
Do you have to have internet connectivity to use Fusion 360?
Installing Fusion 360 on a device requires an internet connection. With Fusion 360, the installation is streamlined through the internet via the Autodesk servers. Essentially, you'll want to connect to the Autodesk servers every few weeks to ensure you have the most recent version of Fusion 360.
How is Onshape used?
With the Onshape system, several users can access the same design at the same time. This is done via the cloud and can be done with any type of connected devices, such as a tablet, smartphone, or laptop.
Keep in mind that Onshape is a CAD software platform that is delivered via an online connection through the Software-as-a-Service model.
Onshape vs. Fusion 360: Which One Do You Need?
When it comes to these two software options, you'll notice a few similarities. For starters, they're both cloud-based, and they both offer multi-part design as part of their 3D modeling options.
However, you may have noticed that there are several distinct differences, which we covered at the outset. For example, Fusion 360 only supports a couple of platforms, while Onshape is available on several more.
Really, the one you need will boil down to what you plan on doing. If you only need 3D modeling with the ability to collaborate, then Onshape might be the software solution you need.
But if you need ECAD capabilities, visualization, simulation, and many other features, then you should go with Fusion 360.
Bottom Line: I recommend the more user friendly, widely adopted, and better supported Fusion 360 product here, if I have to pick just one.
Both are solid options; however, the one that makes the most sense for you will depend on your expectations and needs.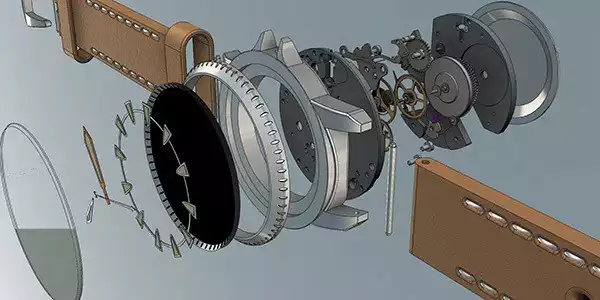 Buy 3D Modeling Software | Autodesk
From beginners to professionals, Autodesk has 3D modeling software designed to meet your needs.
Check Price
We earn a commission if you click this link and make a purchase at no additional cost to you.
Further Reading on CAD Software & 3D Printing Product Design Tools: