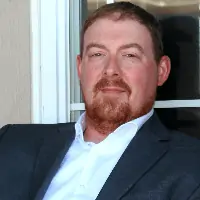 Latest posts by Justin Caldwell
(see all)
Consumers and small businesses demand excellent 3D printers to meet their recreational and commercial needs. Large-format 3D printers are fantastic options for product development and creating prototypes without investing in a full-scale solution.
For individuals who want to take on big projects at home or small businesses needing a large, professional 3D printer the Ultimaker S5 with its large print volume and detailed results might just be the right solution for you.
Ultimaker S5
A large print volume means a large printer. You need a lot of room for the Ultimaker S5, but it's worth it. It's a large white box, measuring 20.5 x 19.5 x 19.5 inches. This helps accommodate the 13 x 9.4 x 11.8 inches of print volume, which gives you 1442 cubic inches.
The bottom of the print area features a heated glass print bed that you can easily remove to take your prints off. Because it's heated, you can print more easily with materials like ABS. It can heat to 140 degrees Celsius, meaning it can also accommodate high-temperature nylon.
For a time, Ultimaker also offered an aluminum print bed with your purchase, so you may be able to get ahold of one of these for a varied print experience.
The Ultimaker S5 has two interchangeable print heads that are easy to remove via the on-screen menu option. You can swap them out for print heads designed to accommodate different materials and you can also print with two colors at once.
The printer comes with three printheads. Two of these are AA 0.4mm print heads for ABS and PLA and the third is a BB 0.4MM print head for PLA. However, there are more options available if you want to print with other materials.
Controls
The Ultimaker S5 has an interface included and you can control it easily from the screen onboard the printer. You can also control it from the Cura software on your computer or the Ultimaker app on your smartphone.
You can control almost everything from the LCD screen on the printer. It will allow you to load filament and start a print from your USB drive. The display keeps you apprised of your print's status and will tell you which filaments, print heads, and bed temperatures are in place.
However, the most comprehensive way to control your Ultimaker S5 is through the Cura app. Cura is an open-source 3D printer app that Ultimaker uses for its printers. Ultimaker has customized the app to make it easier to use with your specific printer, and you can get it on Windows, Mac, and Linux.
Load your model, scale it, and adjust it directly on the print surface. You can even load several models at once and the program will create supports automatically.
While Cura is feature-rich, there can be a learning curve associated with it, especially if you've never used it before. A prime example is its lack of print quality selection. Most 3D printer applications will allow the user to choose the fastest, best quality, or something in the middle.
Instead of making it simple, Cura has a slider for layer height, which is the primary factor when determining print quality, but that's not too intuitive for first-time users. However, it does allow you to create print profiles, including layer height and other features, making it easier to select what you want in the future.
After setting up your print configurations, the app will slice the model and create the print files. It might sound complicated, but it really doesn't take too long. You then send the file to the printer using Wi-Fi. You can also hook it up to Ethernet or use a USB drive instead.
The great thing about the Ultimaker app is that you can monitor these prints on your smartphone, and it's available for both Android and iOS. The printer contains a built-in webcam, so you can watch it work, pause, stop, or cancel.
And while the app doesn't allow you to start a new print via the app, you can scroll through recent prints and reprint one of those.
Printing
The print process is relatively simple and straightforward. Because it features Wi-Fi, an Ethernet port, and a USB port, you have several options for printing however you like it best. You can connect it and control it through your home network and then monitor it while you're away.
You can control your print queue as well as the actual printer through the software and give multiple users access to add their own prints to the queue. Everyone will be notified when their prints are done.
One important step to remember is also a minor aggravation. You have to press the button on the screen, indicating the print has been removed. If you forget to do this step, the printer will show that it's still in use.
You could back up the print queue for other users if you don't clear the bed and press that one tiny button. However, if you're using it in an office environment with a lot of other users, this one extra step could prevent destroying your job as well as others.
Print Speed and Quality
Even in the lowest quality mode, the Ultimaker S5 can be a bit slow. Even printing a small test could take up to 6.5 hours on the lowest quality setting. Increasing print quality only increases time.
Comparable 3D printers are much faster, but simply changing out the stock print heads for some other alternatives could help improve your print times for a minimal investment. Something with a large hole would allow more melted filament through at a time, laying the levels down faster.
The benefit of this painstaking print speed is excellent quality and detailed results. The Ultimaker S5 can produce much smoother and higher quality results than most other FDM printers on the market today.
It handles these jobs without issues and consistently produces smooth curves, sharp points, clean edges, and intricate details, even on the most complex models.
Print Materials
The heated print bed and variety of print heads available contribute to the wide range of materials the Ultimaker S5 is capable of using. As it comes, you can print with PVA, TPU, CPE, Nylon, ABS, and PLA. The PVA is especially useful for generating flexible supports that are easy to remove by dissolving in warm water.
The other nice thing about your wide range of filament options is that Ultimaker doesn't use proprietary materials. You can obtain your filament from any manufacturer you prefer. Plus, the Cura software has presets for 11 different materials and most manufacturers offer material profiles that you can download and add to Cura.
Ultimaker's filament does come with NFC tags to identify color and type, making it easy to change the filament frequently and ensure the app recognizes the right one.
Alternatives
There are a lot of 3D printers out there. If you're looking for something comparable to the Ultimaker S5, here are some other options for you to consider.
The LulzBot Taz 6 has a print volume that's almost as big as the Ultimaker S5, at 1238 cubic inches. However, the design of the LulzBot is a bit less professional. It's open and features a more basic look.
The Taz 6 prints quite a bit faster, even on the highest quality setting, so if print speed is a factor, you may want to consider this alternative. But don't be fooled by the print speed. If you want print quality, you won't find it here. The highest quality print on a Taz 6 is comparable to the lowest quality print on the S5.
The primary reason you might go with the Taz 6 over the S5 is for recreational or hobby printing, large print volume, and a more affordable price.
Markforged Mark Two – Best for Professionals
This particular printer may be out of reach of hobbyists. It's definitely geared toward businesses and has an insanely high price point. However, for businesses that need a variety of high-quality print materials, this is the way to go.
The Mark Two accepts materials like fiberglass, carbon fiber, and kevlar. The build volume isn't bad either, at 12.6 x 5.2 x 6 inches. It's a true workhorse backed by a manufacturer known for making quality 3D printers.
This 3D printer falls in line with the Ultimaker S5 when it comes to price. They both cost about the same amount, so it can be out of reach for some users who don't want to spend thousands.
However, it shares some design features, like the fully enclosed print area and dual extrusion. It also has a huge print volume of 12 x 12 x 23.8 inches. It has the capability to handle incredibly large prints and plenty of tricky materials.
FAQs
What is the best 3D printer for beginners?
If you're just starting out and you don't know what you're getting into, the Ultimaker S5 is something to work up to. It's better to start with something smaller and more simple, like the Monoprice Voxel.
The print area is smaller, it's more affordable, and it gives you a space to learn without the overwhelming amount of controls available on something more professional.
What is the best 3D printer for home use?
Even for experienced 3D printer hobbyists, the Monoprice Voxel is a great option. However, the Formlabs Form 3 or the Ultimaker 3 are great options for a bit more print volume and customizable settings.
They're still affordable, but Form 3 allows for multiple users at once while the Ultimaker 3 features the same great software as the Ultimaker S5.
What is the best 3D printer on the market?
The Ultimaker S5 is definitely on the list. While pricey, it offers high-quality professional prints, customizable settings, and extreme accessibility via multiple access points. However, there are plenty of others out there.
The best printer for you is going to be the one you can afford that has everything you need. You don't need something as big or capable as the Ultimaker S5 if you're not producing high-volume or high-quality prints frequently.
Final Thoughts
If you're serious about 3D printing and you have a sizable budget, the Ultimaker S5 is the way to go. It prints flawlessly using a wide variety of materials. The heated print bed and the interchangeable nozzles make it easy to print and the print volume is nothing to sneeze at.
It's ideal for small businesses, schools, or people who do a lot of 3D printing at home for more than just recreation. However, for many print enthusiasts, it's too large, too expensive, and offers much more than they'll ever need.
The good news is that Ultimaker makes a lot of different 3D printers that are easy to use and offer great quality. They're smaller and cheaper, but everything a hobbyist needs.
For those who truly do a lot of printing for work or school, the Ultimaker S5 is the best, most flexible option.
Further read:
See how the Ultimaker S5 compares to S3 here.