Cura vs Slic3r [2021] Which Slicing Program Is The Best For You?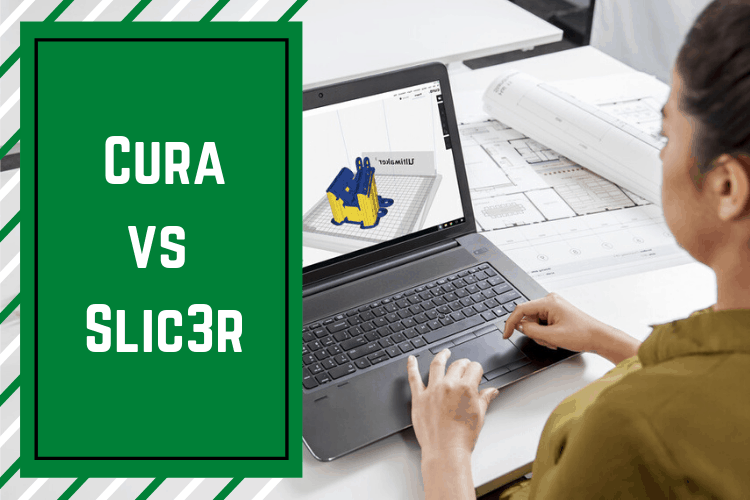 Slicing programs are very important when you are into 3D printing. You should choose two things very carefully: your 3D printer and the slicing program that you use. There are several options when it comes to slicers, and each one has its charms and pitfalls.
Two of the most talked-about slicers out there are the Ultimaker Cura and Slic3r for 3D printer use. These open-source programs both have a solid community behind them. They also offer an excellent set of features that you wouldn't expect a free program to offer.
Which one is better for you?
OctoPrint is more than just a 3D slicer, it allows you to monitor your 3D printer from your smartphone or desktop computer. you can even use plugins and webcams to make the job better. The 3D slicer program it offers uses CuraEngine.
MatterControl is a one-stop-shop where you can do everything to print a model without using any other program.
Simplify 3D is an excellent slicer for professionals. It is compatible with just about any 3D printer and has ready profiles for each one. There are a lot of things that you can do with the program, including importing, scaling, and repairing your 3D models. Simplify 3D is very intuitive to use and you won't get overwhelmed by the number of features and functionalities it offers.
Ultimaker Cura vs. Slic3r: Which One Should You Choose?
It is not an exaggeration to say that you can choose either Ultimaker Cura or Slic3r and still get the best slicing program available right now. These two represent the best out there and both are free. There is literally no reason why you shouldn't pick either one. However, if you look at the nitty-gritty, you will find that Cura does some things better than Slic3r.
The biggest draw with Cura, however, is for beginners. Having ready-made settings profiles, a more intuitive user interface, and fast regular updates put it above Slic3r. In these areas, it's easy to recommend Cura over Slic3r or every other slicing programs out there.