One of the things that people complain about with their 3D printers is that it can cost a whole lot of money. However, there are 3D printer kits that you can buy to help shave off a couple of hundreds of dollars from its price tag.
3D printer kits are an excellent way to save on your next machine. If you're comfortable working with disassembled parts, screws, and tools, you should definitely try building your 3D printer from scratch.
Our List of Top DIY 3D Printer Kits:
BeeVery Creative B2x300
Hypercube Evolution
Which of these products is the right 3D printer for you? Relax and check out our recommendations!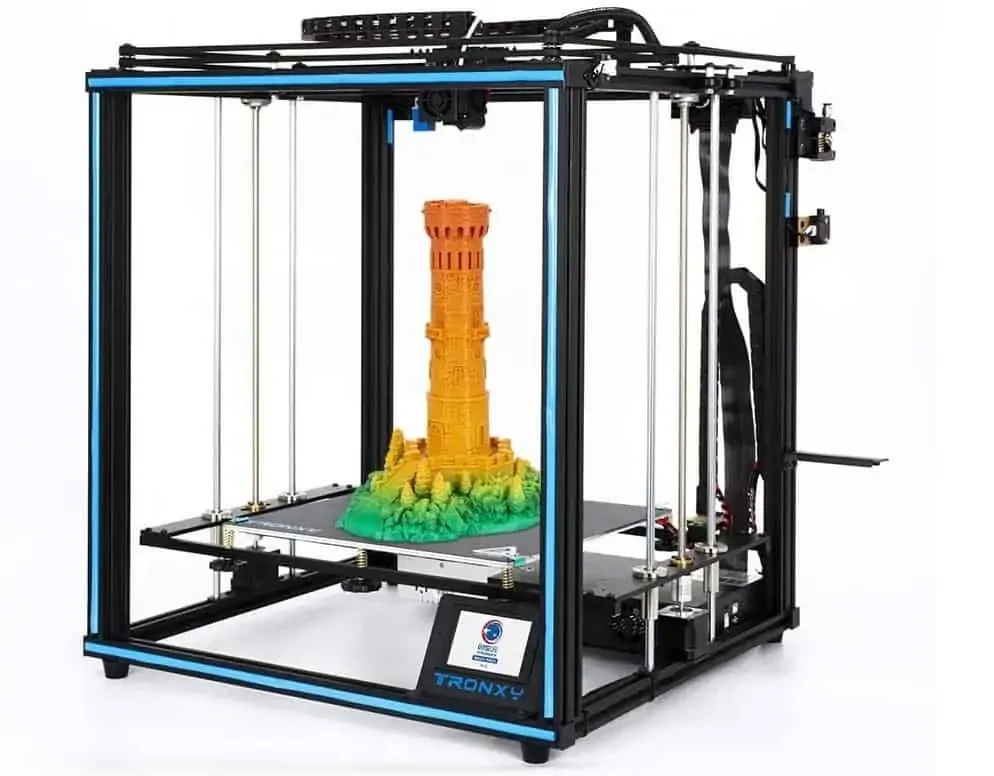 The Tronxy X5SA retails for less than $350 from online stores, which makes it an affordable 3D printer for almost anyone. We thought we should start with that. At that price, you'd probably expect a small printer that doesn't really do its job well.
You will be wrong on both counts.
This printer has a build volume of 13 by 13 by 15.7 inches (330 by 330 by 400 millimeters). The core XY fused deposition modeling printer has a Bowden feeder and a single nozzle. It can get as hot as 527 degrees Fahrenheit (275 degrees Celsius), making it an excellent printer to use if you want to use the following filaments:
ABS
Carbon fiber
HIPS
Nylon
PLA
PVC
TPU
The materials used for the printer itself aren't cheap-looking either. The body, which measures 25.2 by 22.8 by 25.9 inches (639 by 580 by 658 millimeters) and weighs 25.4 pounds (11.5 kilograms), is made with sheet metal and aluminum.
If these are not impressive enough for you, then you should know that this printer comes with a semi-automatic bed-leveling feature.
Then you have the following features:
Filament run-out sensor: The printer will tell you when it's time to put in a new filament.
Resume your prints if the power is cut short.
A 3.5-inch (88.9 millimeters) touchscreen allows you to efficiently operate this machine.
Continue reading our full Tronxy X5SA review.
Before You Choose the Tronxy X5SA
However, assembling and setting up the Tronxy X5SA isn't a walk in the park. As a core XY printer, you will need to do a lot of tweaking and adjusting.
You will also find that the instructions included with this kit can be pretty confusing. Thank goodness, there are YouTube videos that can help you.
Check out this installation video, which shows you the right way to get your Tronxy X5SA assembled and working.
Who should buy the Tronxy X5SA? Those people who like to tinker and build things while also having the experience to correctly assemble a core XY printer like this one.
Tronxy X5SA: The Bottom Line
We cannot stress this enough, beginners should stay away from this 3D printer kit. Out of the box, it's not going to be easy to assemble and set up this printer.
However, in more capable hands, this 3D printer can do wonders. Because of its low price, capabilities, features, and large build volume, you can do a lot with the Tronxy X5SA.
Pros
Huge print build volume, especially for the price
Automatic bed leveling
Cons
Need regular maintenance and adjustments
Build plate can be pretty sticky, and finished prints are not easily removed
Not for beginners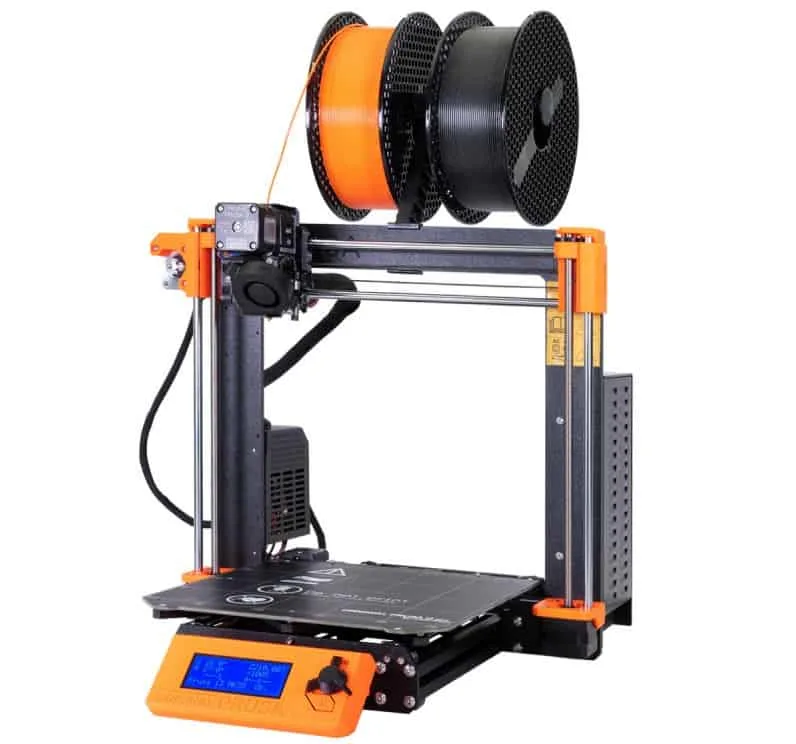 No list of the best 3D printer kits will be without the Original Prusa i3 MK3S+. And there's a reason for this.
This 3D printer gives you a build volume that's big enough at 9.8 by 8.3 by 8.3 inches (250 by 210 by 210 millimeters), a solid metal frame, and rotary control. It also features automatic crash sensors, as well as being able to resume printing after a power outage.
This Cartesian printer has a direct drive extruder that can get as hot as 572 degrees Fahrenheit (300 degrees Celsius), which allows it to work with polycarbonate and nylon, among other filaments.
Best for Beginners
Prusa i3 MK3 | Prusa3D
Basic features magnetic PEI Spring steel sheet EINSY RAMBo Base plate Silent Trinamic drivers with 256 microstepping Maximum travel speed: 7.874 in per second. The Original Prusa i3 MK3S+ is the latest version of their award-winning 3D printers.
Check Price
We earn a commission if you click this link and make a purchase at no additional cost to you.
Pros
Nice print quality
Easy to set up and use
Cons
Price can be steep, especially with its outdated features
Works noisily
Original Prusa i3 MK3S+: The Bottom Line
The Original Prusa i3 MK3S+ might be an old kit, but it still delivers a solid 3D printing experience. You can get excellent print quality using the profiles provided by the machine.
However, you will miss out on the latest features. There's no touch display, no Wi-Fi connectivity, and the SD card can sometimes have noticeable lags.
3. BeeVeryCreative B2X300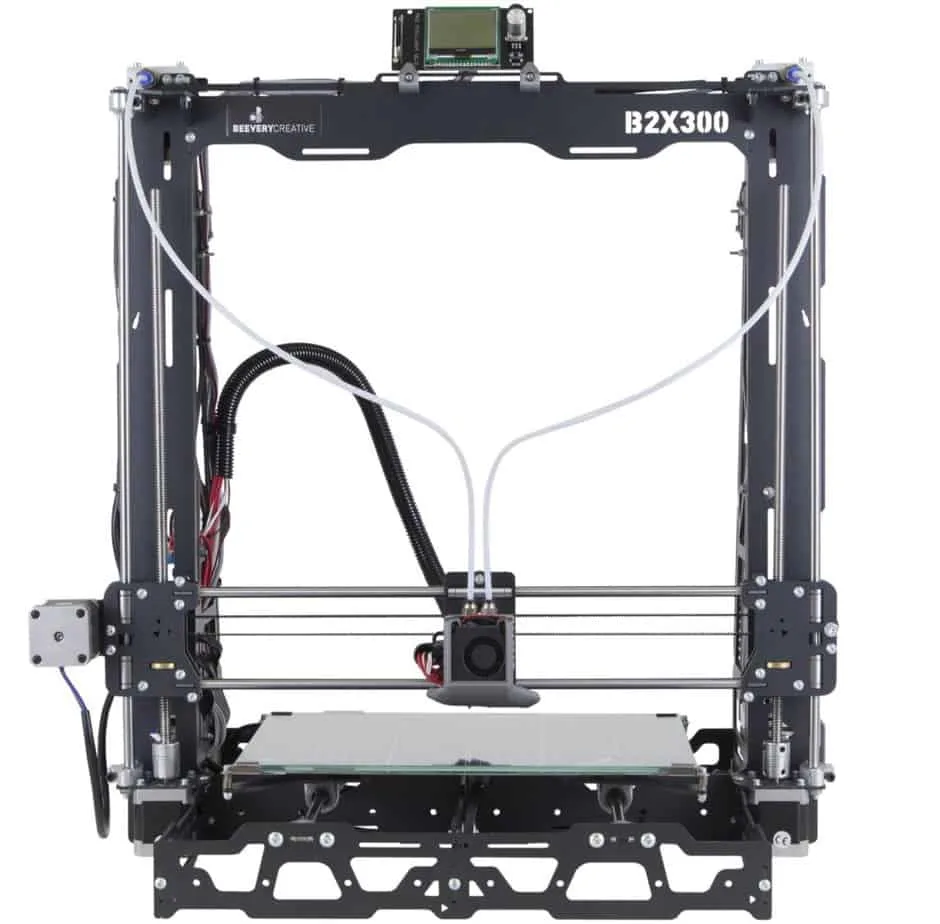 This 3D printer kit has a pair of extruders and a sizable build volume at 11.8 by 7.9 by 11.8 inches (300 by 200 by 300 millimeters). You don't even have to worry about manually leveling the bed. This printer can do it automatically.
The extruders, which come pre-assembled, can get as hot as 572 degrees Fahrenheit (300 degrees Celsius). Your printer can work with a variety of materials, including HIPS, PC, PLA filament, PETG, PVA, ABS, and nylon.
What's more, it can resume printing when the power is interrupted, as well as be able to tell you when the filament has run out. Printing resolution ranges from 50 to 300 microns.
The best thing is that it comes with a modular motherboard that means you will be able to customize or upgrade this 3D printer to your heart's content. Instructions for the B2X300 are found on the company's website.
Pros
Big build volume
Automatic bed leveling and offset calibration
Excellent user manual and instructions
Cons
It's one of the more expensive 3d printer kits we have here.
4. HyperCube Evolution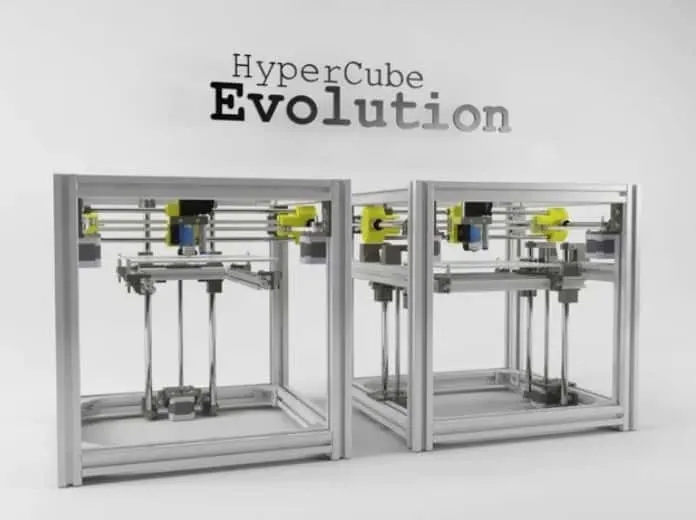 So far, what we've recommended are ready to assemble kits, where you have all the components in the package. There are also kits that work like a scavenger hunt: you get a list of the parts, but you will buy these yourself.
HyperCube Evolution is one such kit. The list of parts and other things that you need are available on Thingiverse.
You have two different designs available for this core XY 3D printer, one that is more stable when printing at faster speeds, and the other giving you a build volume of 11.8 by 11.8 by 11.8 inches (300 by 300 by 300 millimeters).
The good news is that you don't even have to worry about where to find the parts. Sellers are listed, and you have an option on what types of brackets, fasteners, and screws you can buy. What's more, a majority of these components are available on AliExpress.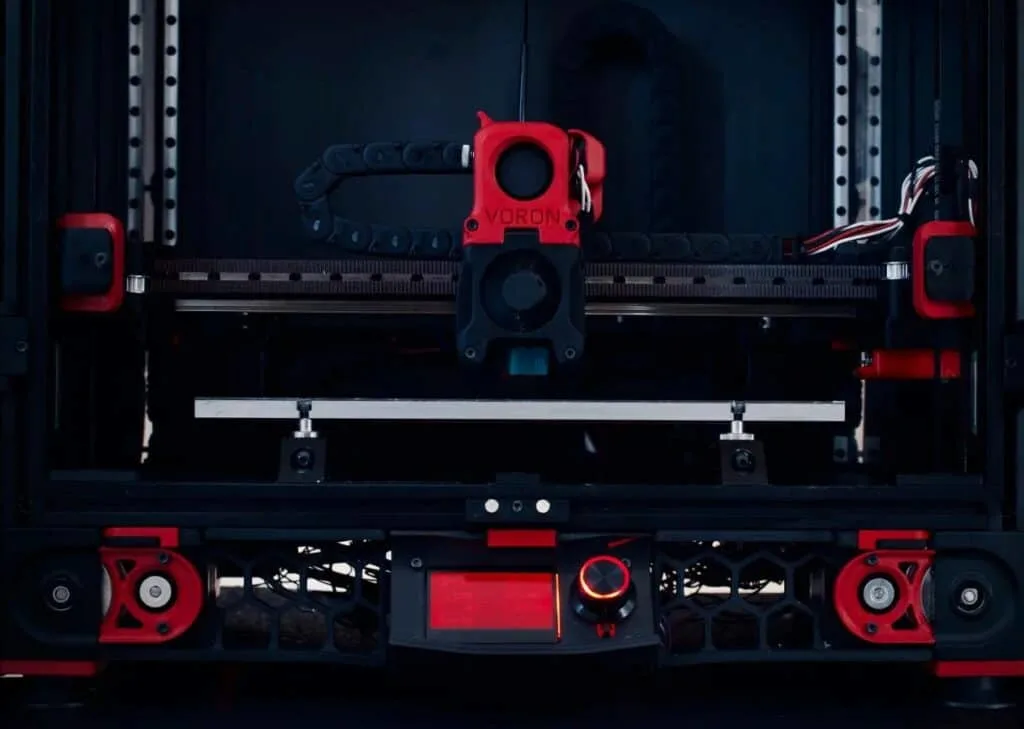 If you like the HyperCube Evolution, you will also love VORON. Like HyperCube Evolution, this is a community project that has been developed and improved upon. The most current printer is the VORON2.4.
This project will allow you to get a customized list of materials depending on your preferred builds. The materials will change, depending on:
If you use a direct feed vs. a Bowden filament feeder
Whether you are upgrading a previous VORON build or building a new one.
The types of frame joints, cable management chains
For the printer size you want, there are specifications for 9.8, 11.8, 13.8 inches (250, 300, 350 millimeters), as well as an option for custom sizes.
Buy Voron 2.4 Kit | 3D Printers Bay
The Voron 2.4 is a lightweight and compact corexy motion system with a superior design. The printer has a moving gantry / fixed bed that utilizes four-point z-axis belts which is very unique for a corexy.
Check Price
We earn a commission if you click this link and make a purchase at no additional cost to you.
After specifying your preferences, you will be given a bill of materials that details all the components you will need to buy. The document will describe the type and name of the part and the quantity you need.
The community behind VORON also has a sourcing guide, which gives you more information on these components, such as:
The quality standards (such as ISO and DIN certifications)
The quantity and size of the part you need
Recommended and alternative retailers
Comments from community members on the part itself, as well as on the retailers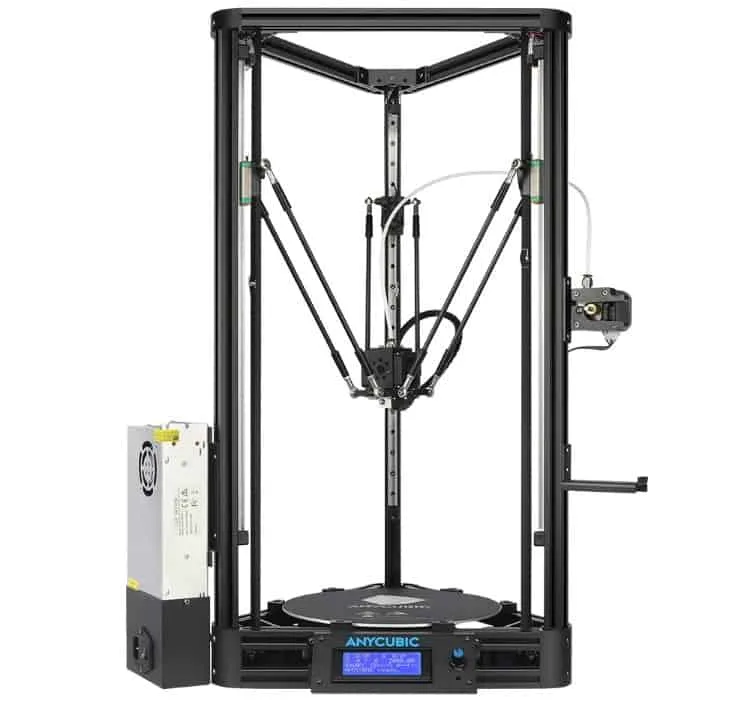 Going back to unassembled kits, you have the Anycubic Kossel Plus. This 3D printer comes to you unassembled, with all the parts already in the package, including the frame, the guide rails, the extruder, feeder, print bed, power supply, and control unit.
You will need to spend time putting all these together, and your reward for completing it is that you get to have an excellent printer that's priced at around $200.
And if you know what you're doing, it would take you just two to three hours to get this thing going.
There are two versions of the Anycubic Kossel Plus. One uses linear rails with a build size of 9.1 by 11.8 inches (230 by 300 millimeters), while the other uses a pulley system that gives you a printing volume of 7.1 by 11.8 inches (180 by 300 millimeters).
The extruder can get as hot as 500 degrees Fahrenheit (260 degrees Celsius). As such, it can push out wood, HIPS, ABS, and PLA filaments.
The Anycubic Kossel Plus is a single extruder affair that can travel up to 2.4 inches (60 millimeters) per second. The rated printing speed is at 0.8 to 2.4 inches (20 to 60 millimeters) per second.
Kossel Plus | Anycubic
The Kossel Plus is a delta-type 3D printer equipped with a quality carbon rod, linear guides, and a suspended filament holder.
Check Price
We earn a commission if you click this link and make a purchase at no additional cost to you.
The Bottom Line: Anycubic Kossel Plus
If you're looking for an excellent printer and wouldn't mind assembling it first, then the Anycubic Kossel Plus is a good choice. It's an even better choice if you already have a primary printer and just use this as a secondary machine.
If you're more than just an enthusiast, you can probably get this machine printing in just hours. The support materials certainly help make it easier for you to assemble this printer from scratch.
However, it has a small print volume, but other than that, it works great.
Pros
Solid build with durable components
Automatic bed leveling
Excellent user guide and instructional videos
Cons
Touch display may not be as responsive as you'd like
Not for beginners
Small print build volume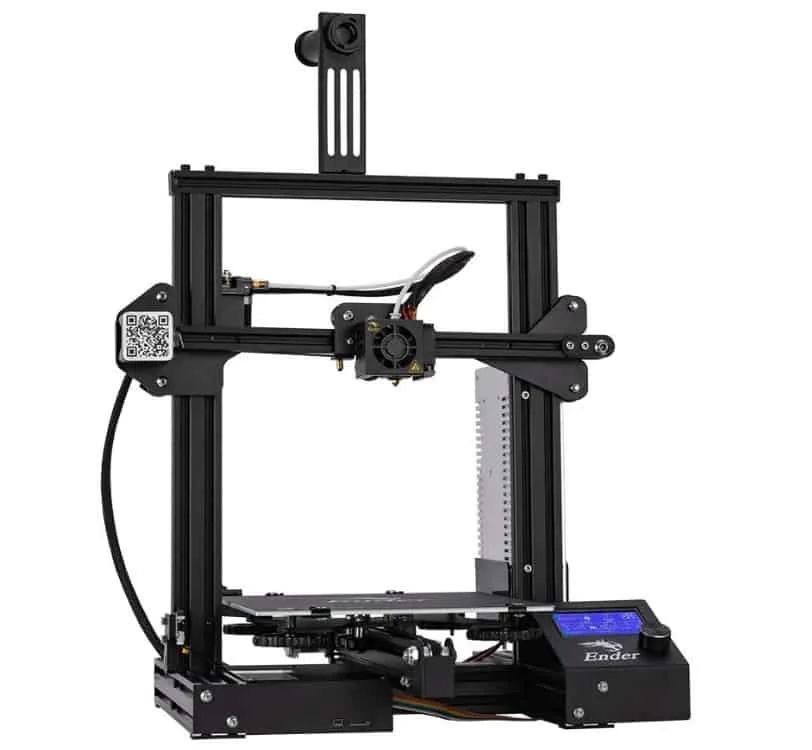 The Creality Ender 3 is yet another DIY kit printer with a $200 price tag. But even with its unbelievable price tag, you can potentially get high-quality prints once you've become comfortable tweaking this printer for your needs.
This 3D printer is for those who like to make average-sized prints. It doesn't have a huge build volume at 8.7 by 8.7 by 9.8 inches (220 by 220 by 250 millimeters).
The print bed is also a good feature. Adhesion is not a problem with this printer. It can resume after being interrupted, and it's open-source as well.
But what makes the Creality Ender 3 more amazing is that the assembly and setup are a breeze. Beginners would do well to choose this kit over our other recommendations here.
What's more, you don't only get the components you need to assemble the printer, but you also have other accessories such as a nozzle cleaner and extra nozzles. Also, some of the parts come pre-assembled, so beginners will have an easier time.
Great Affordable Alternative
The Final Word on Creality Ender 3
After you assemble the Creality Ender 3, you will love how it works excellently. The big enough build volume, the heated plate, and the ability to resume printing after power has been cut all help make it worth your time.
But the beauty of DIY kits is that you're able to customize everything and tweak it according to your preferences. And this is where the Ender 3 shines: after you've tweaked it, you get better prints over time. Perhaps, the quality of your prints and the printing process can even rival those of more expensive machines.
You can use this printer with a wide variety of filaments, including exotic ones.
However, you should know that this printer needs to be calibrated manually. You're going to work with leveling knobs, and that may not always work the way you want it.
You also have to deal with an uneven base.
Pros
Big enough printing volume
Affordable yet delivers great prints
Open source technology
Easy to assemble
Compact dimensions
Cons
No automatic bed leveling, and you need to balance the bed over time
The uneven base makes it wobbly
Frequently Asked Questions
Here are the answers to your most asked questions.
Question: Why should you even try to build your own 3d printer?
Answer: With all the fully assembled 3d printers available in the market today, some of our readers ask why they should spend time and effort building their own either via the following projects or using 3D printer kits.
With a fully assembled 3D printer, you not only save time and avoid frustration, but also have an already calibrated components of these printers. You will know about the parts and their purpose. It's also a whole lot cheaper to assemble one, and you have the option to customize everything from the extruder to the quality of materials used. There's also an immense feeling of satisfaction when you finally bring together the materials you need and then you assembling them into something usable. Lastly, one of the biggest draws when building your own 3D printer is that you get to join a community. Several online communities offer help for first-timers and expert 3D printing enthusiasts. Go to communities such as RepRap, Hackester, Instructables, or 3D print forums, if you find yourself stumped or have questions. There are also subreddits on Reddit that can help you. In the end, you don't only gain a 3D printer, but also a world of friends.
Question: Working with a DIY 3D printer kit: Any tip for beginners?
Answer: Assembling your own 3D printer is not going to be quick or easy. You will need tons of patience and be able to follow instructions, especially when you're new. If you opt for a kit, you're luckier because there should be an easy-to-follow instruction manual on how to correctly assemble the printer. Once you get the equipment, check the parts list and then make sure that you go over the instructions before setting out to assemble your printer. If the instruction manual isn't all that clear, or you have a hard time following it, you can always rely on assembly videos on youtube. After assembly, you will need to calibrate your 3D printer and choose the best firmware and software.
Question: Building a 3D printer from scratch
Answer: The challenge of building your own 3D printer is more apparent when you try to assemble one from scratch. You will have to worry about sourcing and buying the parts and make sure these components will be what you need for your customized 3D printer. But, before that, you will need to decide on a lot of other, such as:
• The type of printer you want, whether it's core XY, Cartesian, or some other form factor
• The type of nozzle to use
• Having one or two extruders
• The printer's size
Be Safe
More than that, you will need to ensure safety when you're working with a 3D printer. Some of the things you need to safeguard against include:
• Electric Shock: These machines often use high voltage to power their systems. So choose a power supply unit with an included guard, use the correct voltage (110 or 220 volts), and power off your 3D printer before installing sensors, motors, and other parts.
• Scalding and burns: Your 3D printer will have to heat the extruder and the build plate for it to work flawlessly. And because 3D printers often exceed temperatures that are twice as hot as boiling, you should be careful when you're installing the print head.
• Fire: If you leave your 3D printer unattended, it might cause fires. Be sure to continuously monitor your 3D printer when it's in use or when you've just finished assembling it.
Question: Are there 3D printer kits that are not FDM?
Answer: Fused deposition modeling is one of the most widely used 3D printing technology because the mechanism is relatively easy, and it's a breeze to construct an FDM printer from scratch. But, if you're wondering if there's a 3D printer kit that doesn't need you to use filaments, then there's the Sintratec Kit.
This kit uses selective laser sintering technology. SLS employs laser beams to work with the polyamide 12 material. However, it's geared towards industrial users and it's not recommended for consumers.
For one, it will take four days to assemble this printer kit. It's suitable for prototypes because of its small build size of up to 4.3 by 4.3 by 4.3 inches (110 by 110 by 110 millimeters). The company, however, recommends that you print only objects that measure 3.5 by 3.5 by 3.5 inches (90 by 90 by 90 millimeters). What's more, this 3D printer kit can be pretty steep, retailing at around $6,000.
Assemble Your Own 3D Printer Today
If you're a 3D printing enthusiast but you don't like having to spend too much on a machine, then a 3D printer kit will be your best purchase. These kits offer you a chance to own an outstanding workhorse that can deliver top-quality prints without spending an arm and a leg.
We have done our research and came out with the Best DIY 3D Printer Kits for jobs and requirements to help you find your perfect match.