Latest posts by Total 3D Printing Team
(see all)
So, you've recently bought yourself a 3D printer, or you have one sitting around not giving it much work, and you want to make some extra cash on the side. Or maybe, you want to get a 3D printer but find it hard to justify the cost and are looking for some sort of return on your investment. Well luckily for you, there are a ton of ways to make money with a desktop 3D printer.
Whether you are looking to start a small business, print objects for a hobby, or print special orders, there is a way for you to make a profit. Some ways require a little more skill and creativity.
Others can be started just as you finish reading this article. To help make sure you are making as much as possible with your 3D printer we will lay out the best 11 ways to make money with that machine.
The list is in no specific order meaning the first option is not better, more profitable, or guaranteeing you any more money than the lost option on this list. We just want to show you all what we think are some of the best ways to utilize your 3D printer for something more than personal use.
If you have any ideas that are not on this list, feel free to share them with the rest of us in the comments below. Or if it's too good to share, why not share your product or offering with all of us? Who knows, you just might get some new customers.
First things first, you need to get your hands on a 3D printer. Next, read through this list and decide which way you want to start making money. If it's only one way or multiple, the choice is yours. Finally, start printing, renting, and selling and watch the money pile up!
Now let's get this list started.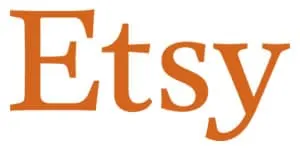 This option is fairly easy and straight forward. There is little risk involved as you are only investing your time and some filament into the products you want to create and sell.
There are a ton of options available through the internet that offer marketplaces for you to freely sell anything you want. A couple of the more popular are Etsy and EBay. Both sites have massive followings and will get your products and objects in front of a lot of eyeballs.
All you need are some cool or useful designs and you can start printing and selling your stuff. You can even just create one at first to take pictures for your listing and then print the objects when ordered. This will save you a lot of filament if the design is not as popular as thought, but hopefully, that's not the case.
#2: Rent Your 3D Printer
Do you have a friend who really wants to create a prototype themselves? Or maybe you know someone who wants to get involved in 3D printing but doesn't want to throw down the cash for it? Simply, rent them your 3D printer.
Charge them a flat rate per print, hourly, or even daily depending on how long they want to use it for and collect the easy paycheck. You can even charge them separately for the filament or add that into the overall price. Be sure you can trust the person you are renting it to so that it doesn't get returned broken or damaged or not get returned at all.
#3: Create an Online Store with Shapeways
Shapeways is a great place to open an online store for your 3D printed products. The site allows you to setup a store, take orders, and process payments. Everything is print-to-order so you don't need to worry about wasting material. You will find people who want everything from a prototype to a finished product. This is similar to EBay and Etsy, but it is solely for 3D printing.
#4: Create Prototypes
A great option for people who know how to network and market their skills. You will need to have some contacts or know people who can help you find clients for this. Every business and engineer have great ideas that they need to test before bringing them to production. The only problem is that prototyping can be expensive.
With a 3D printer, the cost of creating prototypes can be greatly reduced.
They will save time and money by having you create their prototypes for them. So, what are you waiting for, start contacting your local businesses and find some engineers who need your help!
#5: 3D Print Prosthetics
This is a bit different as you will specialize in a specific area. You may need a larger machine too depending on the need. But, a large problem in the prosthetics industry is that every person has a different body, which means prosthetics are typically one-size fits all.
However, with modern 3D scanning and printing technology the prosthetics industry is changing. Now you can scan a body part and create custom-fit prosthetics for individuals. There are some companies out there who are currently offering this service.
Why not get your slice of the market while it is still early? It may require you to be a little more tech-savvy but it is very possible and a rewarding experience.
Have you been 3D printing for a while? Do you consider yourself an expert when it comes to 3D printing? Or do you believe you have enough knowledge to help someone else learn the ropes of 3D printing?
Then why not profit from this special skill set? You can use your printer and teach others the ins and outs of 3D printing. Not only will you an extra buck or two, but you will help someone else learn a new skill. And that, my friend, is priceless. You can structure out a class that lasts several weeks or offer private tutor lessons.
#7: 3D Print Jewelry
Know how to create eye-catching fashion accessories or have a passion for rings, earrings, necklaces, and other jewelry? This can be a great option for you. People are always looking for the newest fashion trends and accessory to pair with their new outfits.
Why not create inexpensive, beautiful pieces of jewelry to sell. It is easy to print, doesn't use a lot of material, or take a long time to print. Sounds like a win-win situation for you.
#8: Print Products for Others Using 3D Hubs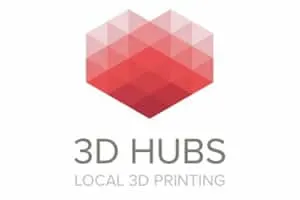 Another 3D printing marketplace, but a little different from what we've seen here. 3D Hubs is a local 3D printing service. What this means is a customer will request a 3D printing service and 3D hubs will pair them with someone nearby who offers 3D printing services.
You can use this marketplace to help you find designers and engineers who are in need of a 3D printer near you. It is a great option if you don't want to have to deal with shipping products to customers.
#9. Print for iMakr3

Similar to Shapeways, this is another 3D printer marketplace. Here, customers will reach out to you with special requests on prints they need made.
Print for the store or for individuals. You will receive a lot of requests as the owner of a 3D printer. Checkout their site to learn more about this opportunity.
#10: 3D Print Home Decor
Just like the jewelry option, but you will create objects for the home. There are a ton of free models available or you can create your own for objects you see in every home. Flower vases, picture frames, kitchen utensils, the possibilities are endless. People love having beautifully crafted, customized items in their homes. You can easily print these objects for cheap and flip them for a profit.
#11: Printer Repair Services and Custom Parts
For this, you will need to let your services be known to others so marketing skills may benefit you. People are always looking for a custom tool for a job or a specific part that has been discontinued. Now, you can step in and help these people out.
Create customized objects for any job and save the day for these people who need your help. Just think of how happy someone will be when you give them the exact part they couldn't find anywhere else. You're a modern-day superhero.
There you have it, 11 great ways for you to start making money with a desktop 3D printer. As we mentioned before, some of these are easier than others, just as some are riskier than others. Whichever you choose, we hope you are very successful in your 3D printing endeavors.
Further read: