When it comes to computer-aided design software, you have a world of choices. We've always said that the best CAD software is the one you're using, which means these programs have all the features and functionalities you need to do your work and are easy enough for you to learn.
Suppose you are interested in learning which between Fusion 360 or SketchUp is the best for you. In that case, you should definitely continue reading as we discuss the features and functionalities of each program and then look at alternatives to both.
Finally, we delve deeper into the differences between Fusion 360 and SketchUp and which one is best for you.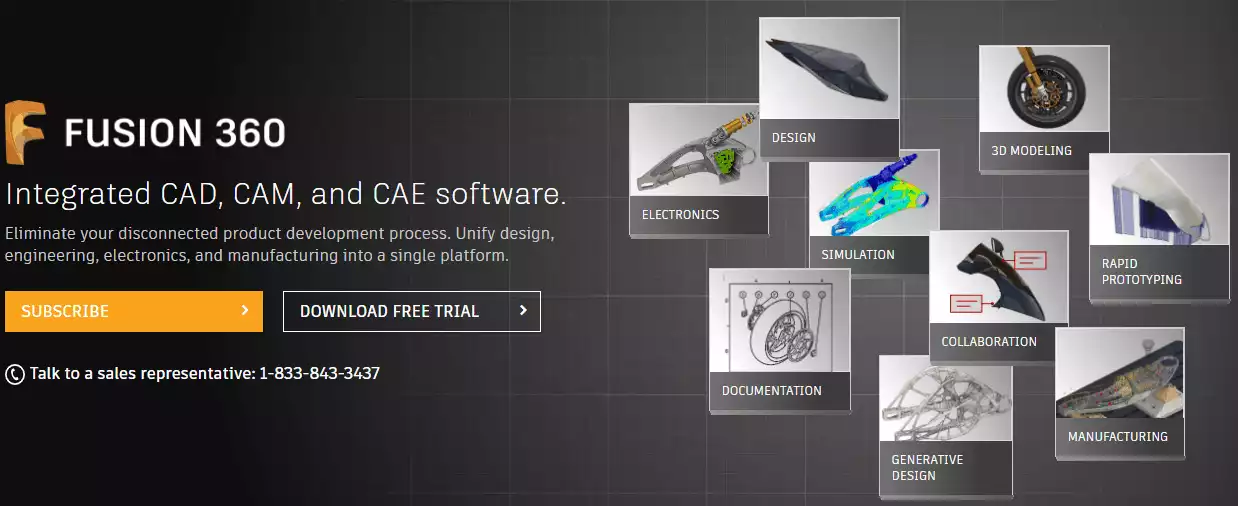 Main Differences Between Fusion 360 vs Sketchup
Two of the more popular software being used by design professionals today are Fusion 360 and SketchUp. And here are their main differences:
Platform. While both programs have a web-based version, Fusion 360 doesn't have a downloadable program that you can install on your computer. That means you can't work on your designs offline.
Free versions: Both programs have a free version that gives you limited features. However, Autodesk Fusion 360 limits the number of active designs that you can have. Meanwhile, you have up to 10 gigabytes of cloud storage for your files with SketchUp.
Full versions: SketchUp Pro is much cheaper than Fusion 360's full license.
User interface: Fusion 360 follows the lead of other CAD programs when it comes to the user interface: view modes, grid systems, design history, and a toolbar. SketchUp looks cleaner with bigger icons showing your most used tools and a top toolbar. When you select a tool, other related settings and options will pop out.
Applications: Fusion 360 is more flexible than SketchUp. Fusion 360 might be more focused on helping you create products and mechanical parts, but you can use it for many other applications. SketchUp is better suited for those in architecture, construction, and engineering.
Support: Both programs have fantastic support for their users. However, Fusion 360 has employees manning user communities, whereas SketchUp has a more user-driven user community.
Autodesk Fusion 360 is a computer-aided design and computer-aided manufacturing software that lives in the cloud. It allows you to develop your products and designs with a team of contributors without the hassle of sending big files over e-mail, file-sharing services, and others.
Because it is a cloud-based service, you and your team can work on a design together. This program can do organic shapes, manufacturing, and mechanical design. Fusion 360 can also help you with printed circuit boards and engineering designs.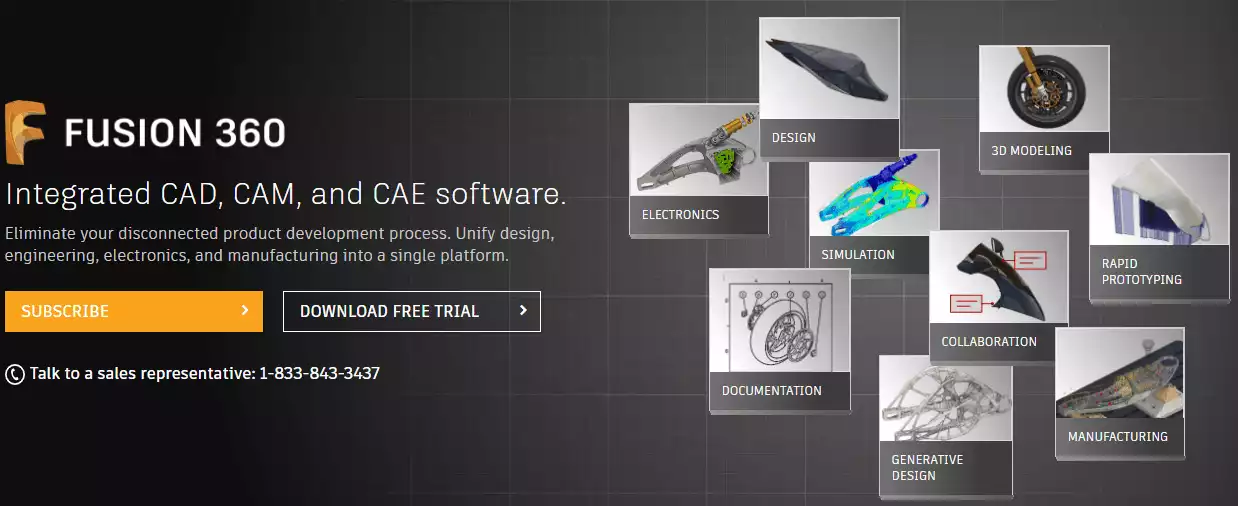 Features of Fusion 360 That You Should Know
One of the things that you will discover the first time you use Fusion 360 is the comprehensive range of tools you have. You have all the standard tools for modeling and design, and then you also can use Fusion 360 to create sheet metal parts and surfaces.
You have simulation tools as well, allowing you to do stress and heat analysis on your designs. If you're more into manufacturing, you will find that Fusion 360 also has excellent tools for you to use too.
The thing with cloud-based services is that you can access it from a variety of devices, even smartphones, and tablets.
Modeling and Design Tools
With Fusion 360, you can have a wide range of tools to do your modeling and design work. You can do freeform, direct, parametric, sheet metal, surface, and mesh designs using just one software.
This video will help you discover the different modeling techniques that you can do with Fusion 360.
Rendering
Fusion 360 also allows you to see your designs with photorealistic rendering. What's more, you don't have to worry about slowing down your computer by letting it render in the cloud rather than using local resources.
PCB Designs
If you want to work with printed circuit boards, Fusion 360 will help you with bi-directional changes with the program's EAGLE interoperability.
You can even do layout, telling the program where the PCB will be mounted in the design.
Assemblies and Sheet Metal
Fusion 360 has a complete range of tools to help you design sheet metal parts and even use two-dimensional drawings to create flat patterns.
You also get bottom-up, top-down, or middle-out assembly tools to give you an idea of the designs' assembly motions.
Other Tools
Fusion 360 gives you features and tools that help you manage data, files, versions, and even cloud storage. Aside from these data management tools, you can get collaboration tools, which makes it easier to manage your teams while retaining control on who can access what.
For those who are into 3D printing, Fusion 360 gives you the chance to create and validate prototypes using additive manufacturing tools. Not only that, your tool paths are instantly updated every time you make changes to the design.
The program's generative design tools will help you create designs ready for manufacturing while improving their characteristics, consolidating parts, and reducing weight.
You also have access to artificial intelligence and machine learning tools that can help you simulate outcomes with your design. Further, some tools can help you with costing your designs.
Lastly, Fusion 360 helps to make simulations and documentation easier. You can see how your designs will stand up to varying temperatures, stress, buckling, and other events. Meanwhile, you can have the program do the documentation every step of the way and even create animations to help you communicate what you have in mind.
See how Fusion compares to other popular software:
Pricing and Subscriptions
You can subscribe to Fusion 360 for only $42 a month or $495 for the whole year. Plus, there is a free trial available. Fusion 360 also has free licenses for personal use, but you can only use this license for 10 active documents, and the program's functionalities are limited.
Teachers and students can use it for free for three years, while startups with up to 10 employees and earn less than $100,000 yearly can also have it for free.
If you're only going to use it intermittently, you can pay for monthly access at $60 per month. Meanwhile, extensions can cost you an additional $200 per month or a discounted $1,600 if you pay annually. The Generative Design Extensions will set you back $1,000 a month or $8,000 a year.
What's Good with Fusion 360
If you are a machinist, mechanical engineer, electronics engineer, or industrial designer, Fusion 360 might make the most sense. This program makes machining and designs a breeze while allowing you to do processes such as tool path generation and design revisions in just minutes rather than the usual hours it takes to finish them.
What's more, Fusion 360 gives you combined CAD and CAM software without the prohibitive costs. According to Autodesk, Fusion 360 can help machines by:
Reducing the time to market by 60 percent
Cut costs by saving on person-hours and cycle times
Reduce the time needed to create tool paths
What Can Be Better
With all the features that Autodesk tries to pack into Fusion 360, some users complain about a feature that they need but are not offered. There may be some tools that you will miss out on using Fusion 360, so be sure to check it out with a free trial first before subscribing.
Some users complain about the constant lags and crashes when you're working with larger files.
Fusion 360: The Bottom Line
Fusion 360 is probably one of the most feature-packed software for serious CAD and CAM professionals. It's accessible anywhere, and you don't need to install it on your computer. What's more, you can access cloud resources to do your work, such as rendering and simulation.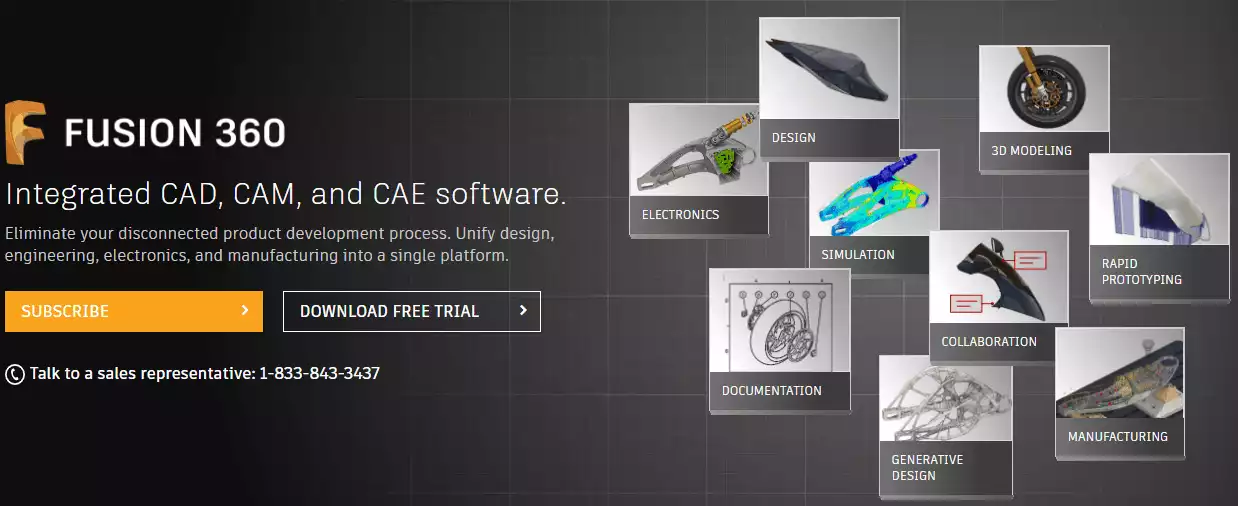 Pros
Excellent customer service and support
It gives you a comprehensive range of tools for you to do your work quickly and allows you to save time
Model parts the way you want
Good value for money
Makes collaboration easy
Cons
Extensions will cost you extra
issues with crashing and lag
It needs an Internet connection
What Is SketchUp?
SketchUp is a 3D modeling program utilized by professionals in interior design, mechanical engineering, landscape architecture, civil engineering, video game design, film, and architecture.
SketchUp: The Features You Like
With SketchUp, you can create 3D models and see them in 3D spaces. You can achieve high levels of detail and accuracy with ease. SketchUp is interoperable and can be used to import and export various file formats.
You can use objects to work faster and generate reports every step of the way. You have access to textures, animations, and lighting effects for excellent design presentations.
With SketchUp, you also get recommendations on your design, allowing you to get tips on how to improve your design based on the type of object you're making or the weather. You should be able to combine 3D models with text or 2D illustrations.
SketchUp also allows you to view your objects in augmented, virtual, and mixed reality.
SketchUp Pro and SketchUp Studio
SketchUp Pro and Studio versions give you the chance to work on your designs using the company's web-based program, as well as the ability to download them onto your computer.
These versions allow you to get a more robust set of features than Shop and experience reality headset viewing and plug-in extensions.
If you have more complex workflows, the Studio version will be a better choice. It allows you to import designs from the cloud and work on them with the program's native toolbox. You also have real-time visualizations, photorealistic images, and animation.
Pricing
As the name suggests, SketchUp Free is free to use, and you already have access to a web-based 3D design tool, a model viewer, and up to 10 gigabytes of storage.
Sketch Shop will cost you $199 a year and comes with everything you can get for free, plus access to prebuilt 3D designs, an augmented reality viewer, and all the cloud storage you can use.
You can choose SketchUp Pro for $299 a year for professionals, and you can get the desktop program and the web-based version, along with a more robust set of tools for 3D modeling, design documentation tools, and an experience reality viewer.
SketchUp also offers SketchUp Studio for more advanced design work, and it comes with the entire range of features and functionalities that the software provides. SketchUp Studio costs $1,199 per year, but you can use promo codes to bring the price down to $799. Students and educators can get access to SketchUp Studio for only $55 a year.
Further, primary and secondary schools can get license grants to use SketchUp Pro for free.
See how Sketchup compares to AutoCAD
The Bottom Line on SketchUp
Most 3D modeling programs force you to choose between the ease of use and the range of features. Not SketchUp. This software is intuitive to use and learn while also giving you tools to create your designs fast. Indeed, even professionals will find SketchUp enough for their needs.
Pros
Probably the easiest CAD program to use
The free version is an excellent help for casual users
VR model views
Unlimited cloud storage
Access to 3D Warehouse's library of ready-made 3D models
Cons
No lifetime plans
You might not have the tools that you'd find for applications outside of 3D modeling.
Fusion 360 vs SketchUp: A Comparison
SketchUp and Fusion 360 are two of the most widely used programs for 3D modeling and computer-aided design today for a reason. These two are among the most capable software that helps professionals do their work, with reasonable pricing and helpful support.
There are a lot of these two programs that overlap. And there are areas where one is better than the other.
When it comes to features and functionalities, Fusion 360 is more flexible with its CAD tools that let you create using all kinds of techniques such as surface, parametric, and direct modeling. Plus, it has tools for CAM, simulation, 2D designs, 3D printing, and rendering.
SketchUp has a narrower focus on 3D modeling. That, however, makes SketchUp easier to learn with a clean user interface. Yet it still offers a lot with its extensions and plug-ins complimenting its already rich native tools.
Platforms
Both Fusion 360 and SketchUp come in different versions, with discounts for students and teachers and free versions for personal use.
Overall, SketchUp offers more affordable licensing, and its free version limits the tools you can use. You're also limited to 10 gigabytes of cloud storage.
Meanwhile, Fusion 360 limits free users to only 10 active projects, and they won't be able to use the simulation workspace and other functionalities. Fusion 360 also is purely cloud-based, while you have a downloadable program that you can install locally with SketchUp.
User Interface
SketchUp has a cleaner user interface with a toolbar at the top of the screen, giving you all the tools you can use. Choose a tool, and it might show you a pop-up window with additional options and settings for that selected tool.
Meanwhile, Fusion 360 looks more like all other 3D CAD programs, where you work with tabs, a toolbar, view modes, a grid system, and a parts list. You also have a floating menu that gives you the tools you have recently used, your favorite ones, and some more frequently used and essential tools.
Features and Functionalities
You can safely say that Fusion 360 has many features and tools that make it more beneficial to a broader audience. However, if you look at how these two have a lot of similarities, let focus on that.
Storage
Fusion 360 automatically stores your projects on the cloud while also keeping copies of your work locally. It uses the A360 platform to share, view, and administer these files, while also having apps for Android and iOS phones.
SketchUp requires you to upload your work manually using Trimble Connect. Once you've uploaded your files, you can now work on them anywhere using SketchUp's cloud platforms.
Rendering
SketchUp requires you to install extensions and plug-ins before you can do some rendering on your designs. Meanwhile, Fusion 360 has native rendering tools that are part of the program.
Fusion 360 users have a dedicated workspace for photorealistic renderings.
2D Drawing
Sometimes, all you need is to be able to do a quick two-dimensional drawing. Fusion 360 has a drafting workspace for technical drawings. For SketchUp, you will need to use the Studio or Pro versions to access LayOut, which you can use to do 2D graphics.
SketchUp without using any extension is only for 3D drawings.
Extensibility
SketchUp's main draw is how you can get more features and tools by getting extensions and plug-ins. Fusion 360 also has the Autodesk App Store, where you can find official extensions. However, most of the extensions, while free, need a full license.
Support
Fusion 360 shines because they have a lot of channels for supporting users. They have official tutorials that allow you to learn about the program, as well as specific features. You have tons of documentation to consult. They also have the Autodesk Design Academy and user community forums.
On the other hand, SketchUp has official support that ranges from tips, troubleshooting advice, blogs, and tutorials. They also have online courses offered by the SketchUp campus.
However, SketchUp's online user community is less of the company's initiative. There are a lot of users that help others. Plus, third-party developers are offering extensions and plug-ins.
Are there alternatives to both Fusion 360 and SketchUp?
If you want to make sure that Fusion 360 or SketchUp is the best for you, then you should consider these programs:
SelfCAD has a free version that offers you everything you need to design a 3D model and print it. You can create complicated designs while working with an intuitive user interface. You can also save time using generators, so you don't have to design everything from scratch.
TinkerCAD is excellent for beginners. It comes from Autodesk, and it allows you to create easy designs right on your browser. TinkerCAD uses a drag and drop user interface that makes it easier for even CAD beginners to create simple 3D models.
LibreCAD is an option if you do 2D modeling. This open-source software has a good set of tools for 2D model creation and has a thriving user community.
Your Frequently-Asked Questions
In this section, let's answer the questions we usually get from our readers.
Question: What is the best Sketchup plugin?
Answer: There are a lot of great Sketchup plugins but some of the top favorites are:
Sketchy FFD
Memory Copy
JHS Power Bar
Follow Me and Rotate
Question: Is Fusion 360 Good for 3D Printing?
Answer: If you have a 3D printer, using Fusion 360 for creating models is a great idea.
Question: What is CAD, anyway?
Answer: Computer-aided design is when your computer helps you to create the design that you have in mind. It's used in a wide range of industries, allowing you to create models in the work area to visualize an idea that you have quickly.

Computers will help you create a model that gives you an idea of how tall or wide a particular object is. CAD also allows you to see the details of your design and even gives you the chance to improve your design ideas, such as seeking weak points in your design or making it more efficient, lightweight, or stronger.

More importantly, CAD allows you to bring your design ideas to life. Once you have your designs created in CAD software, you can open it in CAM software to help you know just how to make prototypes of your design.
Question: How easy is it to learn to a CAD software?
Answer: You might think it's challenging to get familiar with and use CAD software, but it's not. CAD software may be very technical, and it will require a lot of familiarity for you to use it properly, but it's enjoyable to learn.

Various developers have been making CAD software more intuitive and easy to learn. Plus, these companies have been busy at work coming up with tutorials and documentation that will allow users to learn independently. If you have a particular feature that stumps you, you can get videos that teach you how to master them.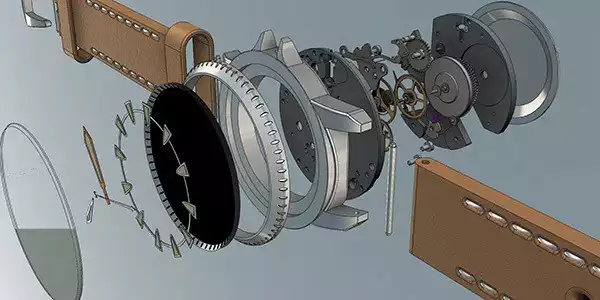 Buy 3D Modeling Software | Autodesk
From beginners to professionals, Autodesk has 3D modeling software designed to meet your needs.
Check Price
We earn a commission if you click this link and make a purchase at no additional cost to you.
SketchUp vs Fusion 360: The Final Word
SketchUp and Fusion 360 are both excellent programs that allow you to bring your design ideas to life. You can't go wrong with choosing between either of them, and the better choice between these two will ultimately boil down to which one suits your needs more.
However, if you're a more experienced CAD user with a need for software that can handle complex designs, you're better off with Fusion 360. Sketchup, on the other hand, is ideal for beginners and those who are more into 3D modeling.